"It made me realise that history really was just outside my doorstep" — Lois shares her study abroad experience in Prague
Posted on: 27 February 2018 by Lois Roberts in 2018 posts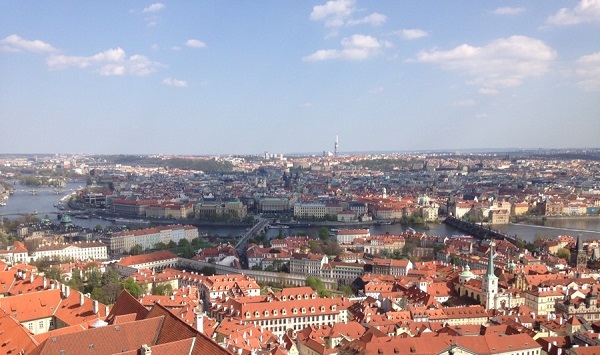 My name is Lois and I'm currently a third-year history student. Writing about my experience at Charles University, Prague, in only one article is going to be difficult as I have so many amazing memories from my Erasmus experience; but I'll try and squeeze everything in! Before I start though, to anyone who has any doubts or worries about having difficulties making friends abroad, homesickness or just not fitting in, I hope this blog convinces you that you have absolutely nothing to worry about.
---
University Life
I guess I'll start with the main reason you'll be going abroad which is to learn something new about your chosen subject (yeah, that's right - it's not all about travelling and drinking beer I'm afraid!). As I study History I found Prague to be so interesting due to the vast amount of museums, galleries and monuments scattered around the city. From the tale of St Wenceslaus to the rioting during the Communist Era, the city has such a varied and exciting past that even those who study a different subject can appreciate. I had a module where instead of sitting in a classroom for two hours, our lecturers would take us on walking tours around different parts of the city to appreciate different architectural eras and styles, which was really different and engaging. It made me realise that history really was just outside my doorstep. Also, most modules are taught in English so no need to learn Czech to understand what's going on!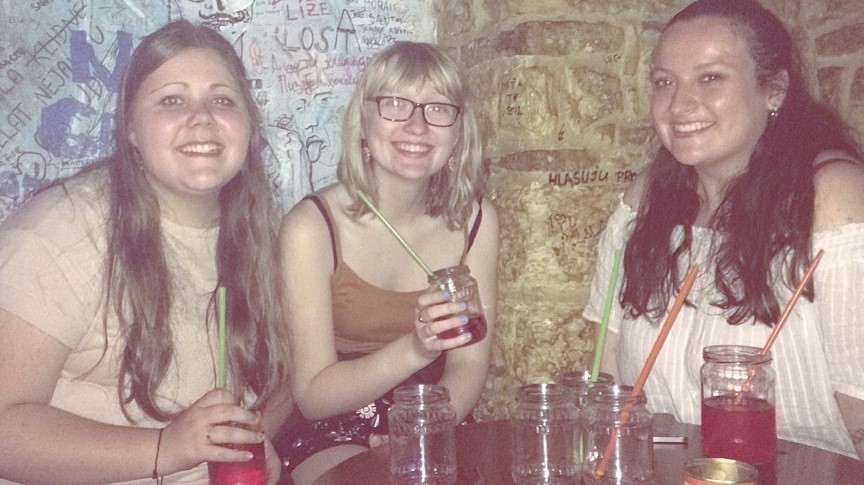 Prague as a City
English is generally well spoken in the capital city, but it wouldn't hurt to learn a few Czech phrases like "Ahoj" (hello), "Dobrý den" (good day) and "Děkuji" (thank you) before you go. You might read elsewhere that the Czech people aren't that friendly with tourists, so learning a bit of the language can definitely help you fit in better. All of the public transport systems including the bus, tram or one of the three metro lines are extremely efficient and affordable so you will have no trouble getting around the city. As Prague prices are generally cheaper than the prices in Britain, you will find that you're able to afford a lot more than you would normally — beer is seriously cheaper than water! This is why the best place to get to know the locals will be at a bar!
The Erasmus Community
The people who you'll meet during your time abroad will be the highlight of the experience without a doubt. Everyone will be in the same boat at the beginning, nervous but also really eager to make friends. The Erasmus community is so welcoming and I learned a lot about my friend's countries as well as experiencing the culture of Prague with them. The beauty about Erasmus is that everyone has the same ambitions to explore and travel around as much as possible as well as meet as many people as possible. You'll be so busy with your new international friends you won't have any time to feel homesick, and also Prague is a wonderful city for your friends and family from home to come and visit while you're there!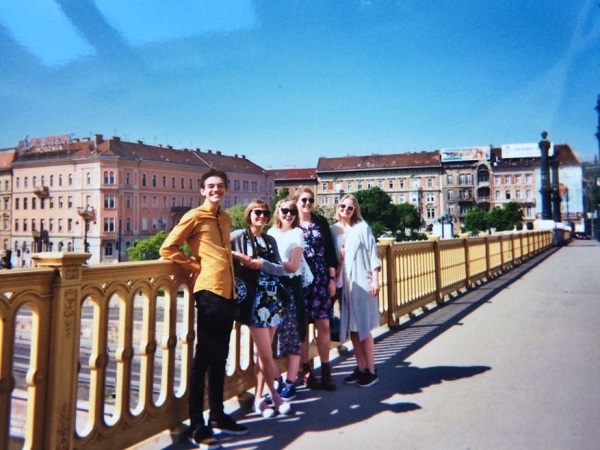 Final random tips
• Crossing the road without using the traffic lights is frowned upon, you might even get fined for it!
• Try and explore all 10 districts in the city while you're there - there's still a lot of hidden gems to find outside of the touristy areas.
• Prague is not the only city in the Czech Republic. There are so many obscure, fascinating places outside the capital that needs to be explored!
At the end of the day, your Erasmus experience is what you make of it — put yourself out there and just go for it! It was certainly the best experience I've had at university so far, and I would recommend Prague as a city, but also the Erasmus experience to everyone.
Discover more
Study History at the University of Liverpool
---