"I decided we should have an illustration that is not a body factory" — MA Cultural History student chats to Michael Sappol
Posted on: 31 January 2018 by Katie Moncaster in 2018 posts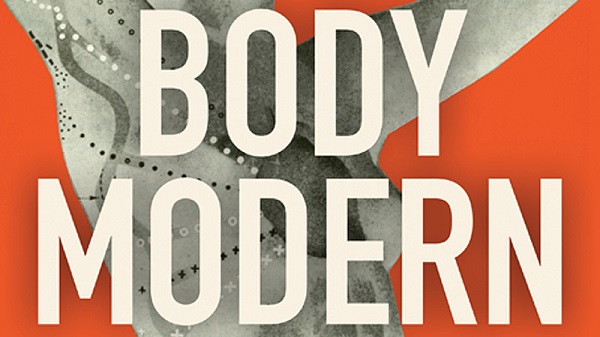 As usual we all had a lot to say in our Themes in Cultural History seminar. The key text of the week was one of five cultural histories we have been studying in depth for the module and the response was very positive.
As MA Cultural History students, we have been encouraged to critically engage with the texts, theories and historians we have studied, to ask challenging questions and view ourselves as a significant part of the academic community. With this in mind, the opportunity to email a respected historian was incredibly useful and insightful.
Michael Sappol describes himself as an academic of the visual performance and culture of medicine. His latest work Body Modern, released in March 2017, is a study of Fritz Kahn's work and the "modern" conceptualisation of the body. Kahn's work has been very influential and the way he depicted the body and its functions remain popular in scientific illustration today. The most famous image in Body Modern is "Der Mensch als Industriepalast", however throughout his book Dr Sappol examines a wide range of Kahn's visual tropes and raises questions about the performance of the self through his art.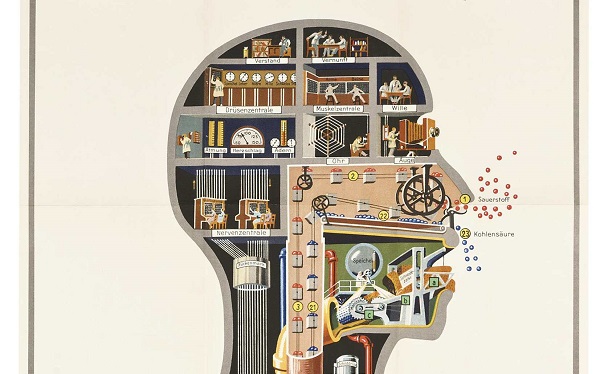 Der Mensch als Industriepalast
'The start of a discussion'…
While we all found the book fascinating and thought-provoking, we certainly had a few questions about his approach, some more contentious or challenging than others. I emailed Dr Sappol with our questions and hoped this would start off an interesting discussion.
The response I received was fantastic. He seemed really appreciative of our feedback and the challenging questions we were asking him, even admitting he felt like we were testing him on his own work. The answers were very honest, giving us an insight into the processes involved in this project, even areas he felt he could have improved. Here is a snippet of our conversation:
What made you choose a picture of a woman for the front cover, when most of Fritz Kahn's work you included for the book was of male figures?
'I love that picture. Variations of it appear at least twice in Body Modern. And Kahn loved that picture—or at least his publisher did—it appears on the dustjacket cover of Der Mensch Gesund und Krank…. I didn't want to use "Der Mensch als Industriepalast" (an obvious choice, but over-exposed)… But in the end I decided we should have an illustration that is not a body factory. In the book I argue that Kahn contributed many tropes, developed many visual tactics, a lot more than just the trope of the body factory.'
What do you think of cultural history as a field of study and research today?
'It keeps becoming more interdisciplinary and needs to, but that's hard to do. More disciplines and methods can mean shallow understanding…So be interdisciplinary, but be true to your discipline.
Then there's the problem of the "culture" concept. It means so much that it means nothing?...Cultural history has come to mean history that uses the theoretical constructs and techniques of sociology, anthropology, philosophy, feminist theory, critique, ANT, etc., sometimes rigorously, more often eclectically and very un-rigorously. At least that's what I do and that's what most historians do, the cultural ones and the non-cultural ones.'
The conversation with Dr Sappol was very encouraging; as he called it - the start of a discussion. My classmates and I all agree that at MA level it is important to feel like you are part of the academic community and the ongoing discussions, so I am really grateful that Dr Sappol was so open with us about his work and welcomed our questions.
Discover more
Learn about the Centre for the Humanities and Social Sciences of Health, Medicine and Technology
Studying MA Cultural History
---