Digging and Controlling the Past — Unmasking Ideology in Imperial and Colonial Archaeology
Posted on: 1 March 2018 by Bonnie Effros in 2018 posts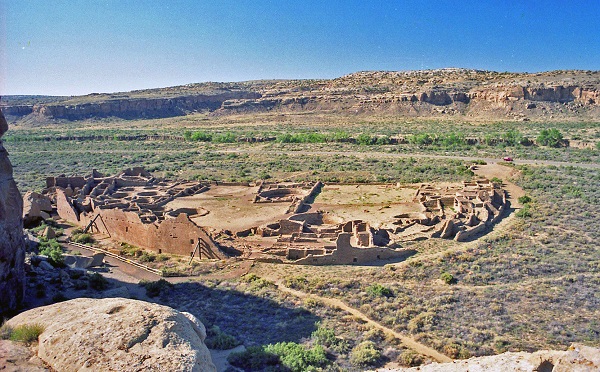 We are all familiar with the "Indiana Jones" myth, in which young (and attractive) archaeologists conquer and explore exotic landscapes in search of hidden treasures, defeating "bad guys" as they grab precious jewels or unlock ancient secrets. These fantasy films have encouraged the public to dream romantically of archaeological adventures abroad without thinking of their consequences. In fact, real archaeologists like Aurel Stein (1862-1943), Hiram Bingham (1875-1956), and Langdon Warner (1881-1955), are reputed to have served as the models for Steven Spielberg's "hero". Yet, as much fun as they are to watch, these movies hide ugly realities of the closely entangled relationship among imperial and colonial war, capitalism, and archaeology.
---
This April, a collection of sixteen essays, edited by myself and Guolong Lai will be published as Unmasking Ideology in Imperial and Colonial Archaeology: Vocabulary, Symbols, Legacy. The volume will include not only discussion of the legacy of archaeological explorers in more well-known venues like Carthage, Egypt, and Peru, but will also address imperial powers' allegations of having "discovered" archaeological sites in Australia, Nigeria, Siberia, Uganda, and the American Southwest, or having "saved" world heritage from neglect or destruction under Indigenous rule in China, Korea, and Algeria. Even in Europe, such as under the Third Reich, these claims were too often pretexts for the expansion of political influence and disruption of the legal jurisdiction of target nations and coveted territories. There is a reason that archaeologists thus often gained a reputation for being part and parcel of the process of conquest, and locals took to calling some archaeologists, like the French explorer Victor Segalen (1878-1919), "foreign devils", when they intervened in archaeological sites in China. They blamed imperial arrivals for destroying the historical and cultural patrimony of their lands and, in exceptional cases, were able to prevent them by any means possible from studying, destroying, or otherwise appropriating ancient remains for purposes understood to be counter to local interests.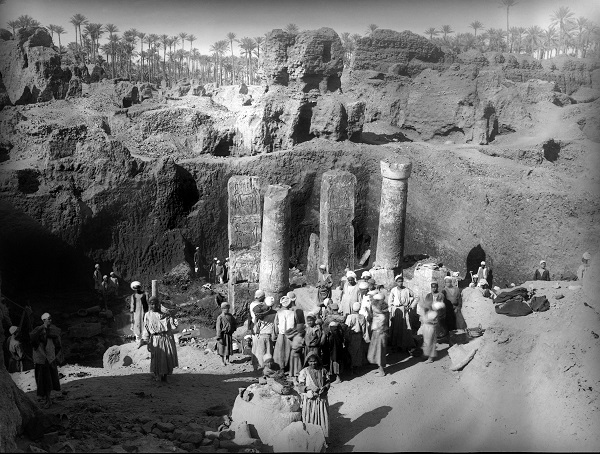 University of Pennsylvania Museum Excavations at Memphis, Egypt, 1915. The Eckley B. Coxe, Jr. Egyptian Expedition, under the direction of Clarence S. Fisher, continued these excavations until 1923. Photo courtesy of the Penn Museum, image 33944.
The contributions in this important volume demonstrate that imperial armies just as colonial authorities pillaged, disfigured, and otherwise claimed landscapes that comprised integral parts of the oral history and traditions of Indigenous communities. In the case of Egypt, they also capitalized on the free manual labor of local populations that enabled them to effectively extract these resources to their own benefit. The destruction of archaeological sites and the removal of choice artifacts from their original contexts for the purpose of adorning the museums of metropolitan cities, whether London, Berlin, Tokyo, New York, Paris, Rome, or Liverpool, was all too frequently the hidden (or not so hidden) price-tag of so-called scientific archaeological and ethnographic expeditions. In conquered territories like Algeria, officers and civilian colonists created museums to house prized artifacts in closer reach than metropolitan institutions.
However, their displays were directed almost exclusively at the settlers rather than the Indigenous inhabitants, with narratives aimed at inculcating recent arrivals with a sense of belonging and connection to their new land. This process of appropriation often caused the actual provenance of the artifacts in question to be often forgotten or erased. Rather than "saving" physical remains of long-lost civilizations from destruction, these one-sided narratives of "discovery" by imperial agents and colonizers were an effective means of staking claims to territory such as by alleging direct descent from the ancient communities that created the monumental sites in question. The end result of imperial and colonial archaeological activities was to marginalize or obliterate the living memories that connected resident populations with local ancient remains.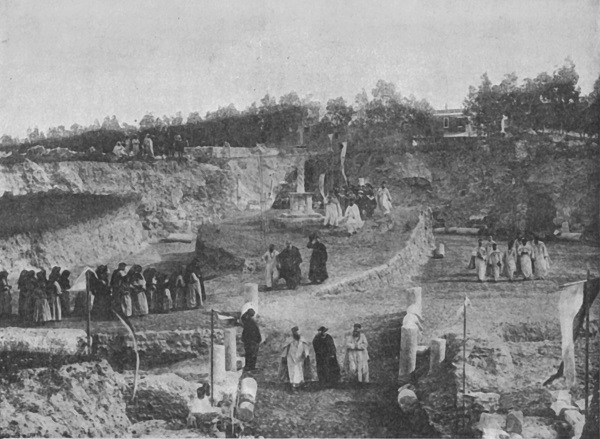 Festival to celebrate martyrdom of Perpetua and Felicitas in Carthage amphitheater, 1903. From Alfred Delattre's Un pèlerinage aux ruines de Carthage et au Musée Lavigerie (1902). Jevain, Lyon.
Such abusive activities were often responsible for setting in motion Indigenous archaeological efforts within regions under threat of conquest, whether parts or former parts of the Ottoman Empire, early twentieth-century China, or Korea under Japanese occupation. In only rare cases, such as Iran, was it possible for inhabitants to refute external assertions of privileged knowledge about the antiquities in question and limit imperial expansion; the Pahlavi dynasty in Iran, for instance, effectively harnessed such rhetoric effectively over the course of the twentieth. However, the ploy was used to such great excess in the late twentieth century that it effectively helped catalyze the nationwide revolt that led to the Islamic Revolution in 1979.
The volume contends that it is beneficial to practitioners in the disciplines of anthropology, archaeology, art history, and history, to assess critically the origins of the basic tenets, practices, methodologies, and collections used in their fields today. It is imperative to establish a deeper understanding of the legacy of the imperial and colonial context in which these disciplines developed. Knowledge of this past is essential to moving forward more thoughtfully with future archaeological undertakings, particularly when Indigenous populations remain deeply connected to the sites under consideration and are directly affected by their interpretation.
Discover more
Study an Archaeology, Classics and Egyptology course at the University of Liverpool
Study History at the University of Liverpool
---