Pursuing a career in academia - history alumna Wendy Asquith tells her success story
Posted on: 31 July 2017 by Wendy Asquith in 2017 posts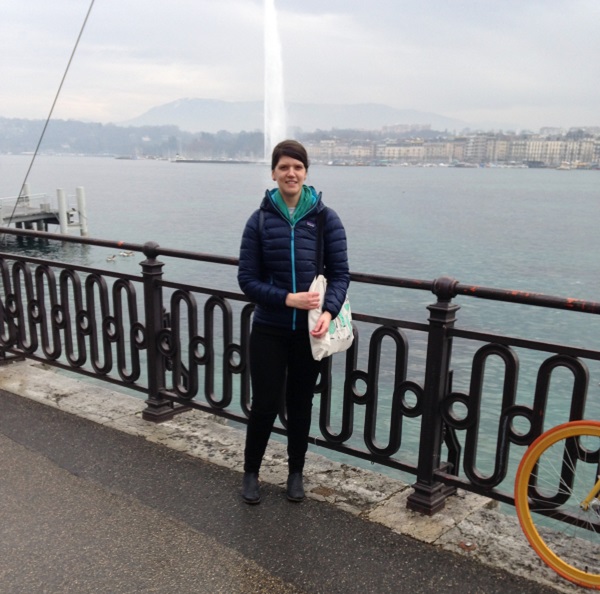 As a Leverhulme Early Career Research Fellow at the University of Nottingham, I am currently working on a new project "The Spectacle of Universal Human Rights: A Century of Intergovernmental Display at World's Fairs".
Studying from BA right through to PhD at the University of Liverpool's History Department provided me with the qualifications, opportunities and encouragements I needed to develop this project. During my time as a PhD student at Liverpool I collaborated with external organisations like Tate Liverpool, and I successfully applied for a number of international research fellowships in France and United States, including a 4-month fellowship at the Library of Congress.
All of these experiences gave me the skills and confidence to pursue a career in academia, which has been life-changing.
Currently I am researching the role that global organisations – such as the United Nations – have played in shaping our visual ideas of humanitarianism over the last century. I'm particularly interested in exploring how photographs, films, artworks and other visual media are used by these organisations to communicate their work to audiences worldwide. To date this project has taken me to a number of archives internationally, including the United Nations Office at Geneva and in the coming year I will conduct further research at UN HQ in New York.

Image: UN building and grounds in Geneva
This project is really exciting in the potential that it has to shed light on questions of pressing significance for the humanitarian sector, the communities it serves and the partners it works with globally. These include questions about the effectiveness of humanitarian intervention, about the sector's transparency and accountability, and about the historical events and processes that have shaped current practice. For example, it will enable me to ask critical questions about the ethics of image-making and display when working with vulnerable communities. ‌
---