The 'Sniffing the Past' app - take a dog's eye view of the city in London, Paris and New York
Posted on: 1 August 2017 by Chris Pearson in 2017 posts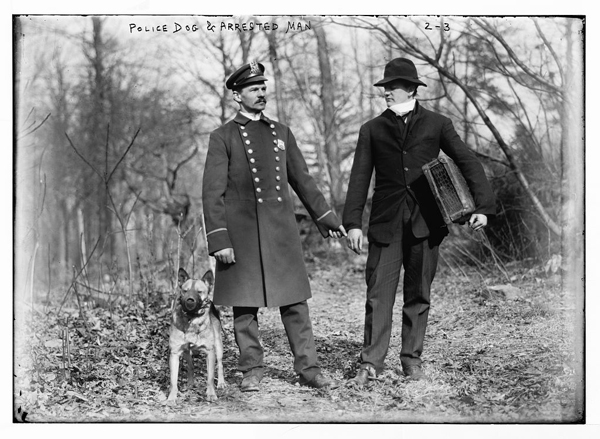 What part do dogs play in urban history? Can their stories give us a fresh perspective on some of our most iconic cities? Chris Pearson has been researching dogs, humans and history in London, New York and Paris - and his new app is bringing these 'hidden histories' to life.
---
"‌Human-canine relations provoke tensions in urban areas. The UK's estimated 8.5 million pet dogs bring physical and mental health benefits to their owners, and billions of pounds are spent each year on dog food, pedigree dogs, pet insurance, veterinary services, and dog grooming and accessories. But dogs also cause numerous problems for charities, local and national governments, the police and the public.
The economic cost of dogs is considerable: UK councils are estimated to have spent £59 million on dog warden services in 2015, and dog bites cost the NHS over £10 million a year. 3,000 tonnes of dog excrement also hit British streets each day and dogs spread zoonotic diseases to humans, such as Toxocariasis (Companion Animal Economics: Open Resources, tables 2 and 5). Dog mess, bites, and strays pose difficult management issues, and worry and infuriate members of the public.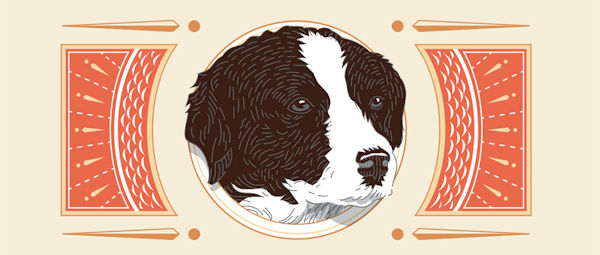 Researching human-dog relationships in cities
None of these issues are new. They are instead rooted in the urban history of the nineteenth and twentieth centuries. I am researching the transformation of human-dog relationships in London, New York and Paris. Rabies fears, growing intolerance of straying and vagrancy, public hygiene and sanitation movements, and ever-increasing numbers of pet dogs resulted in a rethinking of the place of dogs in the city and the safest and healthiest ways for humans to live with their canine companions.
I first became interested in these histories during a research to Paris in 2007 when I dog-sat for a friend, visited the dog cemetery at Asinières-sur-Seine, dodged dog mess on the pavements and noticed numerous dogs in bars, cafes and restaurants, which is rarely the case in Britain. Adding this to my fondness for dogs and a growing interest in animal history, I set about researching the changing urban cohabitation of dogs and humans.
The presence of dogs in the modern city raised questions about urban life. Some felt that dogs could play a positive role by providing emotional comfort to pet keepers and tracking down criminals. They also deserved protection from unscrupulous dog-catchers and, if lost, should be rehomed rather than killed. Animal protectionists opened refuges campaigned for canine welfare. Others believed that the disease and disruption caused by dogs outweighed any benefits, and called for the control and sometimes eradication of dogs from the city streets.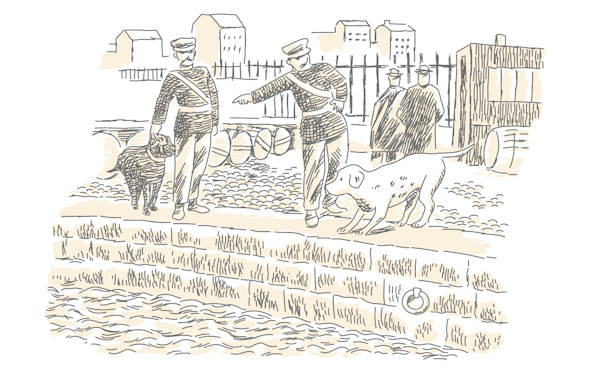 Taking a dog's eye view of a city
These stories have often remained hidden from urban history, so to highlight them, I have launched a free smartphone app called Sniffing the Past. Produced with the University of Liverpool's User Interface & Mobile Development Team, the app allows users to explore human canine histories as they walk around the London, New York and Paris (or from anywhere else!).
Using Google maps, the app features text and images that illustrate key sites and stories. The images include historical and contemporary photographs, as well as illustrations beautifully drawn by Christopher Rodenhurst.
The sites include Battersea Dogs Home, the Kennel Club, dog pounds, dog toilets, dog runs and memorials. One of my favourite sites is the Quai de Tournelle in Paris where the Parisian police force unsuccessfully introduced a river rescue dog unit, much to the amusement of the Parisian press.

The app is also interactive as users can upload their own human-canine sites and choose to share them with others. Available on Apple and Android, I hope that this app will provide a fresh perspective on these iconic cities, and increase awareness and understanding of complicated, contradictory and compelling human-canine urban histories."
Find out more:
---