Fine china cups and shipping tycoons - decorative art explored at the Victoria Gallery and Museum
Posted on: 19 June 2017 by Will Ashworth in 2017 posts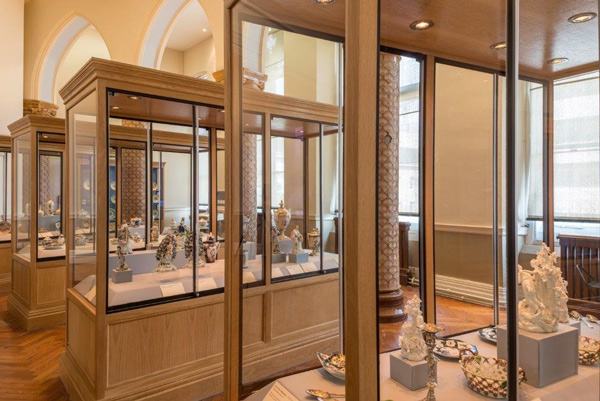 When you drink tea or coffee from your fine china cup and, perhaps, still secretly smoke tobacco, do you ever wonder where such objects and drugs came from?
One of the prize exhibits at the university's Victoria Gallery and Museum is the rich collection of eighteenth and nineteenth-century Chinese and British ceramics. These were bequeathed to the University of Liverpool in 1939 and 1942 by the wealthy shipping tycoon, Sir Charles Sydney Jones (1872-1947), a partner in Alfred Holt and Company, the owners of the Blue Shipping Line.
As well as being Lord Mayor of Liverpool four times between 1938 and 1942, he was also Pro-Chancellor of the University between 1936 and 1942. His name is memorialised at the University after the humanities and social sciences library was named after him in 1976.
The gallery's decorative arts collection offers a great opportunity for students taking the MA in Eighteenth-Century Worlds to engage with and explore the material culture of this period. Several of our undergraduate degree modules also touch on these themes.

It was precisely goods from the East such as ceramics and cotton textiles, which fuelled European attempts to emulate such items. Students can visit this wonderful collection and see for themselves the quality of Chinese porcelain and British attempts to imitate them.
If you are hungry for more examples of foreign items that made a profound impact upon European culture, you can then take a short walk to the gallery's National Pipe Archive Exhibition. Here you can see the remains of clay pipes stemming from the Tudor period after the drug was first introduced from South America. The collection is one of the best in the world and, in addition to pipes, has a display of smoking paraphernalia and related research themes.
Find out more
---