Earth Day 2023: Measuring our progress towards net zero
Posted on: 18 April 2023 in Issue 5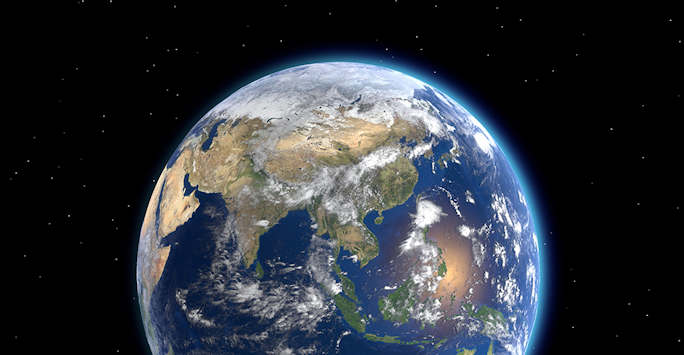 Every year on 22nd April the world celebrates Earth Day, and this year the theme is 'invest in our planet', highlighting the importance of dedicating our time, resources, and energy to solving climate change and other environmental issues.
We are passionate about protecting our planet, and in November 2022 we launched a new Climate Plan, setting out our ambitions, principles, and commitments in relation to addressing the climate crisis and outlining how we are going to move forward in developing our pathway to achieving net zero by 2035. Since its launch, significant progress has been made towards achieving our net zero goals.
Making progress
Several key roles have been appointed to support the delivery of the Climate Plan including a Head of Environmental Sustainability and Energy Services in FRCS, a Waste and Recycling Officer, Circular Economy Manager and two Environmental Sustainability Officers. New roles have also been recruited within the procurement team and ongoing support is being provided from Strategic Change.
Gathering and baselining data has been a key priority over the past 6 months and the new Standardised Carbon Reporting Framework from sector body EAUC is being used to define each of the three carbon scope emissions, which will be reported to our Sustainability Board.
Scope 1 categorises the direct emissions the University creates on-campus. These are being addressed through a major programme to decarbonise our onsite energy supply, which is being supported by external consultants Ramboll. This work is on track and further updates will be shared soon. You can read more about how we are measuring and reducing our emissions here.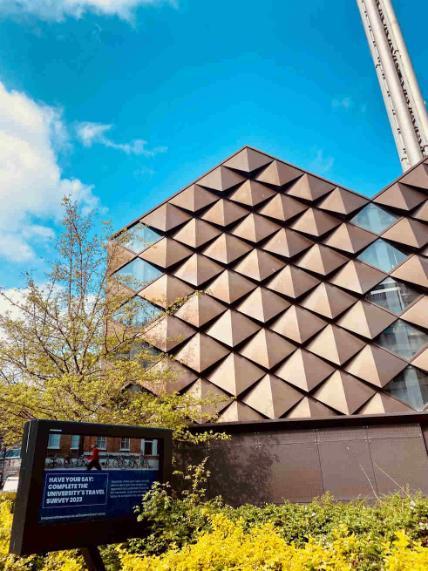 Univeristy Combined Heat and Power Plant (CHP) and Energy Centre
We are also working hard to reduce our scope 2 and scope 3 emissions associated with commuter and business travel, and recently relaunched the Sustainable Travel and Transport Group which is overseeing several projects ranging from exploring sustainable alternatives to diesel fuel for specialist vehicles and equipment, improving cycling infrastructure and rolling out electric vehicle charging points. The staff and student travel surveys have just been launched where you can have your say on travel and transport at the University.
The development of a Circular Economy Strategy is currently underway to enable us to embed a circular approach across our campus, education and teaching, research and innovation, student experience and our wider community. In the meantime, we are moving forward on a number of initiatives to maximize the value of existing assets, such as redistributing furniture throughout the University, reselling unwanted laboratory equipment so that it will be reused, establishing a culture of refill and reuse to tackle single use plastic, and we're currently in the process of installing new bins for cigarette and chewing gum litter, with the latter being recycled into new products.
We are working closely with the University's main waste contractor, Suez, to reduce the amount of waste that is generated, as well as increasing the percentage of waste that is reused and recycled. In order for us to get a clear picture of all the waste currently generated by the university, we are nearing completion of waste data compilation to establish a robust baseline for our 50% reduction target. This will help to ensure the actions we take to reduce waste and increase reuse and recycling are targeted and effective. A new Sustainable Food Policy is also currently being developed by commercial services, and we are working on a number of ways to reduce our food waste, including the Guardians of Grub food waste reduction campaign, and local food waste collection schemes.
Our net zero target encompasses all aspects of University operations, including our labs. The LEAF (Laboratory Efficiency and Assessment Framework) is a green initiative to improve the sustainability and efficiency of laboratories, and is now being rolled out across all three faculties. Laboratories can achieve a Bronze, Silver, or Gold accreditation depending on the criteria that is met. All University labs are encouraged to join the 40 already in the Liverpool LEAF programme to help drive our sustainability agenda and support the Climate Plan.
Earth Day Hub
Visit the University's dedicated Earth Day Hub to find out how we are harnessing our strengths in research and education to drive forward the solutions and cultural change needed to move to a fairer, more sustainable future. Hear from our experts, students and alumni who are creating positive change, and how you can make a difference with the huge variety of projects and activities that staff and students can get involved in.
Keep an eye on the @LivUni and @livunisustainability social media accounts over the next few days, where we will be celebrating Earth Day with social media takeovers from Sowing Seeds of Sustainability, the Student Sustainability Network and Guild Sustainability Champion, Activist and Environmentalist, Hana Sanadi.
Have your say
The University annual travel survey is a crucial step in working towards our net zero target of 2035 and will help us to expand and improve sustainable travel and transport options for staff and students. This is a fantastic opportunity to have your say and make positive changes for yourself, your colleagues and the wider city. Members of staff can complete the travel survey here and students, click here. The survey closes on 15th May 2023.
Find out more
Our response to the climate crisis is part of the University's wider approach to sustainability; one which aims to drive forward social and environmental equity and uses the UN Sustainable Development Goals as a supporting framework. If you want to know more about our work on sustainability, please visit: www.liverpool.ac.uk/sustainability or email sustainability@liverpool.ac.uk
Click here for more information on Earth Day 2023, the official theme, updates, and how to get involved.