Meet your Guild Sustainability Champion: Hana Sanadi
Posted on: 6 July 2022 in Issue 2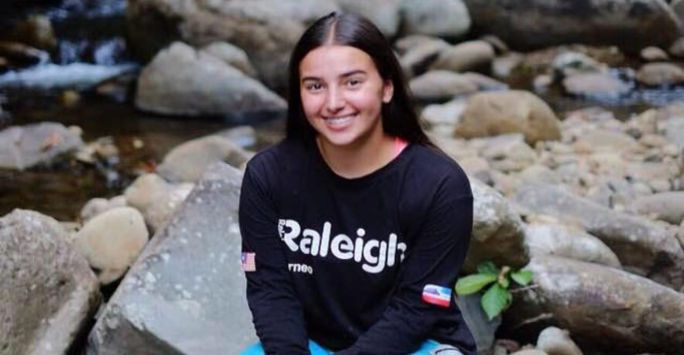 Hana Sanadi is the 2022 Guild Sustainability Champion, an award given to a student who 'embodies the United Nations Sustainable Development Goals through their activity' and 'makes an outstanding contribution to sustainability on campus and beyond'.
Recognised for her tireless work in this area, Hana tells us more about her motivation, plus the wide range of work she has carried out at the University, and as a UN unite2030 Youth Delegate.
Born in Borneo
Hana's initial interest in sustainability was sparked when, aged 17, she took part in a charitable three-month expedition to Malaysia. "It was at a point in my life where I wasn't sure what I wanted to do and so living and working alongside different local communities was really inspiring," Hana explains.
Hana and her team – fellow Raleigh International volunteers – worked on a range of activities in Borneo, from creating a reservoir, dam and gravity-fed water system to planting 400 trees at an formerly illegally deforested palm oil site in just three weeks.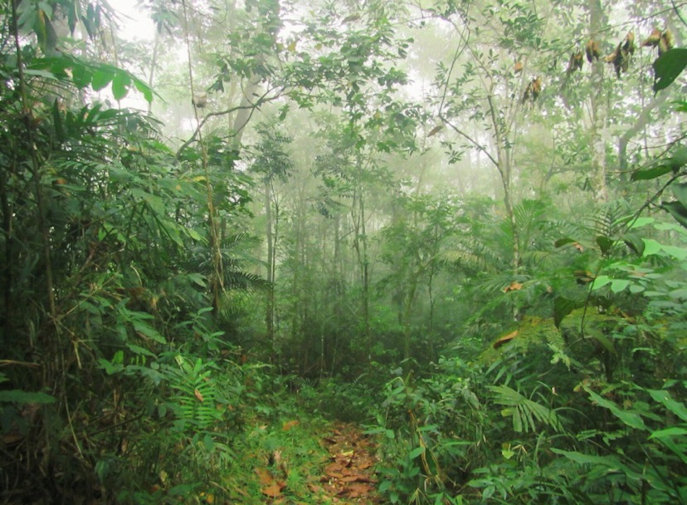 The biggest challenge, however, came with a 19-day trek into the ancient Crocker Range Jungle across Sabah that covers the island. "We were a small group of around 10 people and we had nothing except military radios and basic necessities on our backs," Hana recalls. "Isolation, humidity, river crossings and what felt like never ending walking – it was challenging, but you felt closer to nature. Sometimes literally, with the leeches."
Hana continues: "My mum did the same trek in 1991 and described the jungle as extremely dark, due to how dense it was, often being unable to tell if it was night or day. My experience was slightly different. We witnessed forest fires in the distance, first-hand deforestation and habitat destruction. This is what kickstarted my concern about our global environment."
A sustainable champion
Now a second-year student at the University of Liverpool, Hana was recently awarded the 2022 Guild Sustainability Champion Award, due, in-part, to her work on UNITE 2030's Youth Delegate programme as part of the Environmentalists Team. "Receiving the Award was a great experience, it was wonderful to get that recognition," says Hana, "but even more so, it was fantastic to meet lots of other passionate, like-minded students who want to improve things, both within and outside the University."
On the UNITE 2030 programme, Hana and other environmentalists on her team drew up projects and plans to address the challenges posed by the Sustainable Development Goals (SDGs). Their main project 'E-Waste Consult', has now grown to an 11-strong team – including Hana – with members working remotely together from their bases in the UK, Europe, North America, and South/Southeast Asia.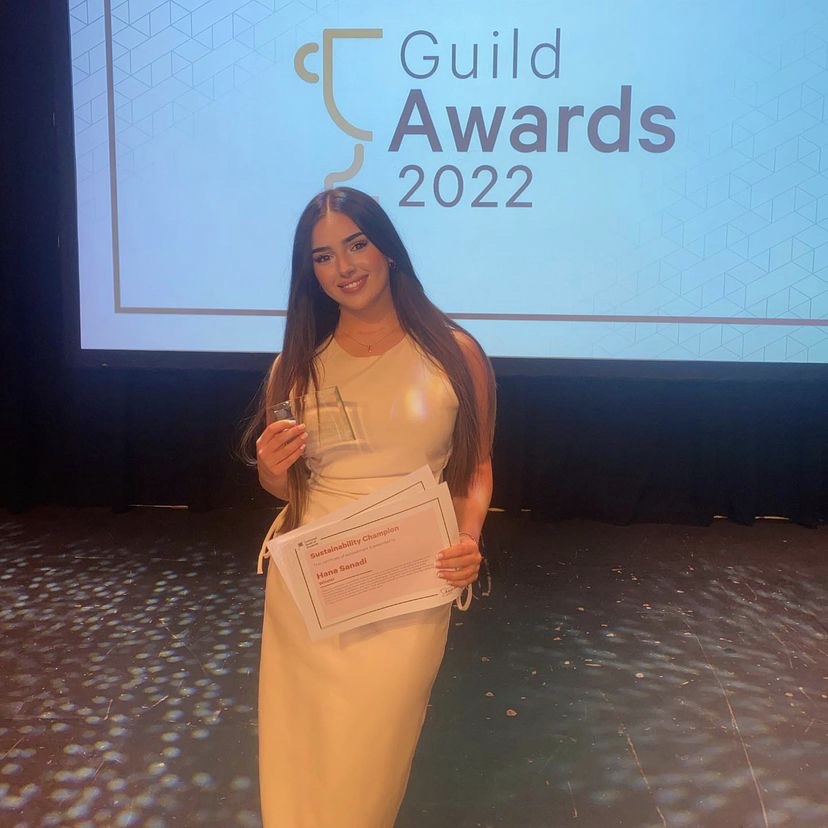 Hana collecting her Guild Award
"Imagine you're a company wanting to upgrade your computer system," Hana explains. "You want to find somewhere to send the old equipment, but it's hard to find the right recycler and taking care of the paperwork is an arduous task. This is where E-waste Consult aims to help. After reaching out to hundreds of companies, through a specific global directory we created, we can connect sustainable businesses, recycling providers and environmental projects across regions to help with their e-waste management. The objective is to provide a one-stop-centre for managing e-waste."
The experience of taking part in the UNITE 2030 programme delivered other benefits, as Hana explains: "Even though it was virtual, working with so many people improved my skills so much, allowing me to meet people from different cultures across the world who are passionate about sustainability. We also met professionals once a week for collaborative talks, workshops and more, which I felt really helped my development."
More to do – and lots achieved
Hana notes that students want to see their universities doing as much as possible to address the urgent issues around the environment. "Students feel anxious about the environment and the future and want to feel empowered to act," she adds. "Education and involving students in discussions is really important to this, but likewise big institutions taking responsibility is also key."
Hana continues: "I think the University of Liverpool is making great progress towards its aim of being net zero by 2035 and halving waste by 2025. I also really appreciate the offer of a sustainability-related module for every student and the work being undertaken as part of the Sustainability Programme."
Hana also cites some of the more organic changes springing up across the University. "Walking through campus now I see swap shops, green spaces, and cycling being encouraged and more," she notes. "It's great to be surrounded by this."
However, Hana stresses that there is always more that could be done to meet the pressing challenges of the UN SDGs. "Things I would suggest include providing more opportunities for students to take part in conservation activities, such as in campus gardens, hosting more educational speakers on climate change and the environment, and creating a platform for post-education environmental opportunities," she says. "Overall though I feel really positive about the direction the University is going."
Get involved
If you're interested in getting involved with sustainability, Hana has some recommendations for getting started.
Educate – Read up on the topic you're interested in via good sources
Network – Try and find likeminded people who are passionate about the subject and can boost your understanding of the topic
Attend – Climate conferences, events and workshops are held across the country. LinkedIn is good for finding these events
Start-up – If you have a passion that isn't represented in campaigns, why not start your own?
Volunteer – Contact relevant environmental groups and charities and offer some time if possible