Professor Pete Shirlow debates at New Gate Fringe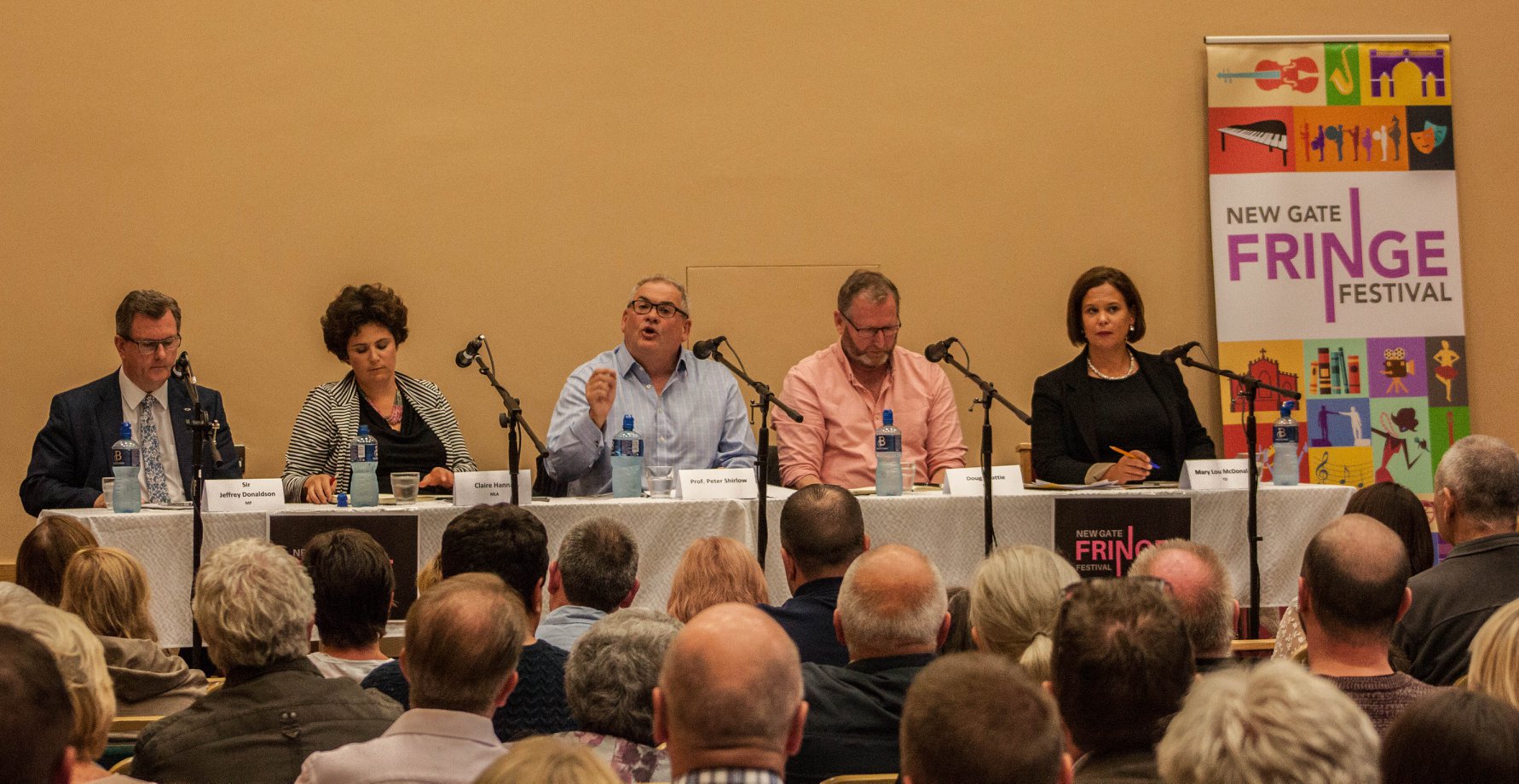 The Institute's Director, Professor Peter Shirlow, recently took part in a debate on the future of Northern Ireland as part of the New Gate Fringe Festival.
"Northern Ireland 2018: Where do we go from here" also included Sir Jeffrey Donaldson (DUP, MP for Lagan Valley), Claire Hanna (SDLP, MLA for Belfast South), Doug Beattie (UUP, MLA for Upper Bann), and Mary Lou McDonald (Leader of Sinn Féin; TD for Dublin Central) on the panel.
The wide ranging discussion included amongst its topics the reasons for the current impasse; challenges that impede progress and how to develop a shared vision of what the future could look like.
During the speech Professor Shirlow said:
If we are to build a future that is worth having then it must be beyond our own prejudice and conditioning. We must think of the future as an opportunity and not as something that must refer to the past for approval.
Read more