Stop What You're Doing and Listen to These History Podcasts
Posted on: 1 April 2020 by Solenna Le Goff in 2020 posts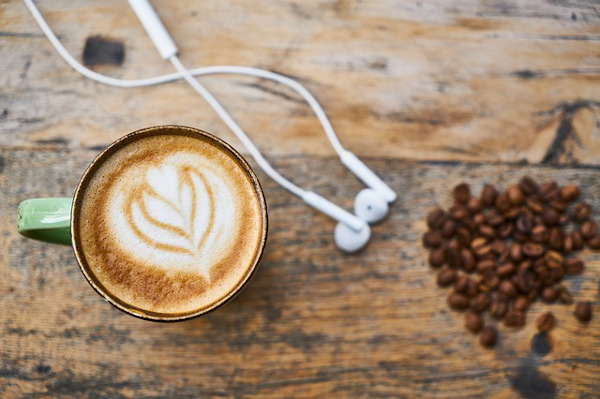 It's time to put on those headphones and get into the listening zone. You are in for an audio treat. Get ready to be transported back in time and experience the horror, the chaos and the unimaginable. The following shows are all highly popular but which one will you pick to be your overall favourite? Get listening to decide.
Demed to be one of the best historical podcasts out there Dan Carlin's Hardcore History is a welcomed refreshing take on podcasting. Instead of interviewing guests and using crazy audio effects Dan simply narrates some of the most epic moments that have appeared in our history books. Hardcore History focuses on leaders like Genghis Khan, atrocities, and wars. Carlin succeeds in creating an informative yet intensely engaging programme whose twists will have any listener on the edge of their seat.
As the name says, Mike Duncan's Revolutions is a series that examines revolutions. From the French, American, Russian, and many many more. Discover what caused the revolts and how the people rose up. This podcast is not short of drama and you will get to know the ins and out of each intense conflict. But it's not all facts and figures, Duncan manages to throw in some humorous accounts and anecdotes which make for an easy and fun listen.
The Story is a podcast that will tell you the lives and stories of 12 women who changed the world! Their little known backstories are refreshing, reminding us that if you put your mind to something you can achieve anything. You'll learn their incredible stories and what they did to become some of the most courageous and successful people throughout history.
If you want to know how to take over and rule the world then this podcast is...... well not really what you are looking for. How to Take Over the World examines people who have changed the world, think Julius Caesar, and what they did to achieve this. Ever wondered how Steve Jobs and Apple took over the world? Here's your chance.
Let's be honest who doesn't like talking about food? This one is for all of the foodies out there. Think history of food, why we eat what we eat and why food is so different around the world. Tune in for some mouthwatering descriptions and some mind blowing food history!
How do we know that what is written in our history books happened? How do we know it is 100% fact? Host Sebastian Major uearths the reality. What truth lies in our tales and what tales lie in our truth? This podcast shows us the meaning of not everything is always as it seems.
So there are our top picks. What are your thoughts? Let us know if you have any suggestions for your favourite History podcast!
---
We understand that this is a worrying and uncertain time for everyone, and the wellbeing of our students is our highest priority.
The University is here to offer you support and guidance as you continue with your studies. Please check your University email account daily so that you can continue to access advice and support from your module tutors regarding the shift to online teaching and alternative assessments.
The School will communicate with you regularly in response to students' key concerns. Information is also available on our Coronavirus advice and guidance pages.
However, if you are have a specific query that you are unable to find the answer to online, please contact either your Academic Advisor or the Student Support Centre at hlcenq@liverpool.ac.uk
---