How studying History at Liverpool led to an internship with UNESCO in Paris
Posted on: 20 April 2018 by Francesca Lee in 2018 posts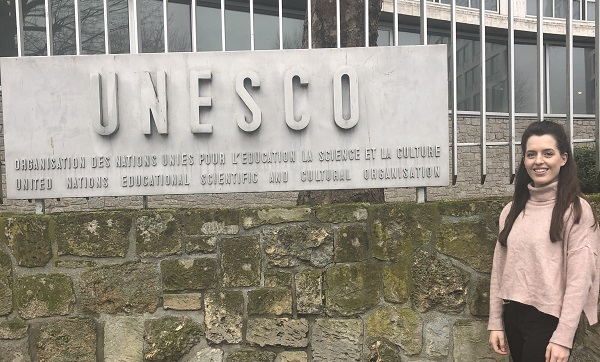 Francesca Lee describes how studying History at the University of Liverpool provided a springboard for a new life in Paris, where she's studying for a Masters degree in International Relations and working as an intern with UNESCO.
---
Studying history at the University of Liverpool was an unforgettable experience. I loved living in a city full of its own history, something I made use of by studying Liverpool-specific history modules. I wrote essays on the history of the Mersey tunnel, highlighting the Egyptian elements of its architecture, and on Prime Minister William Gladstone who once lived on Rodney Street, a road I frequently walked down. Alongside this there was a wide variety of choice in other modules. My favourite included twentieth-century French History and Environmental History. Undertaking modules in French history inspired me to get to where I am now: currently living in Paris, studying for my MA degree at the University of London Institute in Paris.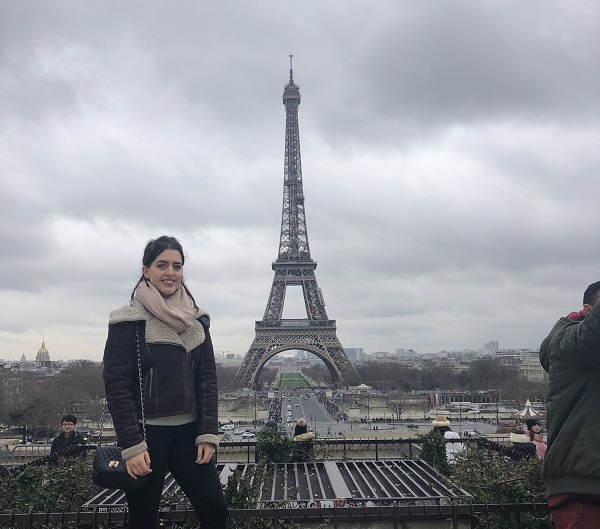 My history degree gave me a good understanding of the background to many current political situations that I now study within International Relations. I will always have a great passion for history, but decided I wanted to choose a different subject for my Masters to challenge myself. But history continues to inform my academic interests. I enjoyed learning about the Cold War during my History degree at Liverpool, and I now endeavor to use this interest to form the basis of my MA dissertation on post-Cold War US-Russia relations.
Alongside my MA degree, I have recently begun an internship at UNESCO (United Nations Educational, Scientific and Cultural Organization's), which is based in Paris. UNESCO fundamentally embodies history and heritage. I intern within the Social and Human Sciences department, specifically History and Memory for Dialogue. The project I work on is UNESCO's Silk Roads Online Platform, which explores the legacy of relations along the historic Silk Roads and the way in which this can be used in the promotion of peace. It explores a world in which there existed free movement of peoples along the Silk Roads and cooperation amongst different communities. This legacy forms the basis of intercultural dialogue today.
I definitely have found my history degree to be crucial in successfully obtaining the internship. My role involves research, writing and editing content, aiding with English writing and assisting my colleagues. History informs much of what I do, as I write articles about Silk Roads exhibitions, focusing on the significance of historical artifacts and the importance of this in bringing together different communities.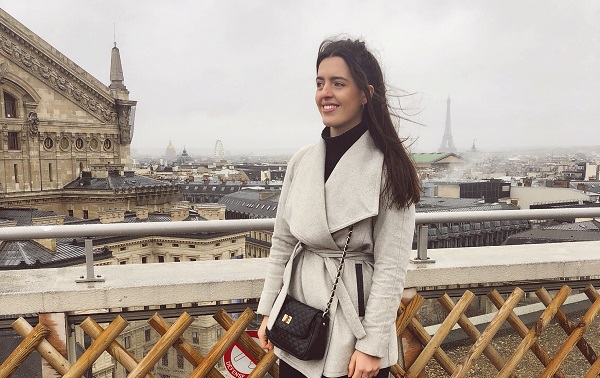 Ultimately I will never forget my time spent studying history at Liverpool. I can honestly say it was the best three years of my life, and I know that I will always carry the memories of that time wherever I go. Studying at Liverpool has amplified my passion for history, improved my writing skills, helped me to obtain an incredible internship abroad, and given me friends for life.
Discover more
Learn more about our Study Abroad opportunities
Study History at the University of Liverpool
---