Jackie Kennedy - America's most recognisable First Lady
Posted on: 19 January 2017 by Hannah L. Darwent in 2017 posts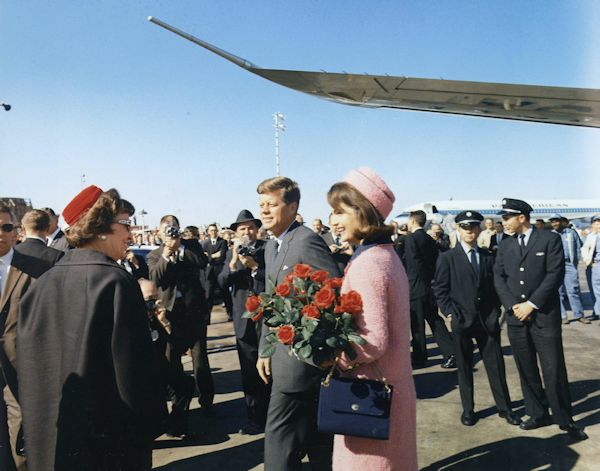 This week sees the release of 'Jackie', a film about First Lady Jacqueline Kennedy in the days following the assassination of her husband, President John F. Kennedy, in 1963.
Natalie Portman follows in the footsteps of actresses such as Katie Holmes, Ginnifer Goodwin and Jaclyn Smith in portraying America's most recognisable First Lady and sporting that infamous pink two-piece suit. You can catch it at FACT in Liverpool, from Friday 20 January.
As a history masters student, the production of yet another Kennedy film has inspired me to wonder why there remains a continuing fascination with the character of Jacqueline Kennedy, and by extension, the role of First Lady.
Asset to the nation
The election of John F. Kennedy in 1960 was in itself exceptional: he remains the youngest man and the only Catholic to have ever held Presidential office.
The Kennedys were youthful, handsome and modern, and Jackie the 'ideal' FLOTUS: elegant, sophisticated and an excellent hostess (arguably the main ceremonial function of the First Lady).
With her emphasis on supporting the Arts in the United States and her refurbishment of the White House, she won many friends and admirers throughout the Presidency, and was declared to be "an incredibly important asset to this nation" by Presidential advisor Clark Clifford.
Following the recent election of Donald Trump, a host of fashion designers, namely Tom Ford, Philip Lim and Marc Jacobs, publicly declared that they would not dress his wife, Melania. This of course is a marked contrast to Jackie, a darling of the fashion world, and the outgoing First Lady, Michelle Obama.
Whilst fashion and politics have not always been mutually exclusive, the 'rejection' of Melania Trump is a somewhat symbolic rejection of her husband's politics. Melania made her name as a supermodel prior to her marriage, so is it really fair that she has been 'rejected' by Ford et al because of the views of her husband?
It seems to me that, from this logic, the First Lady is subject to a harsh double standard: we praise them, for being patrons and established professionals (for example, Michelle Obama is a Harvard-educated lawyer) but continue, sometimes unintentionally, to judge them by the successes and failures of their husband's Presidencies.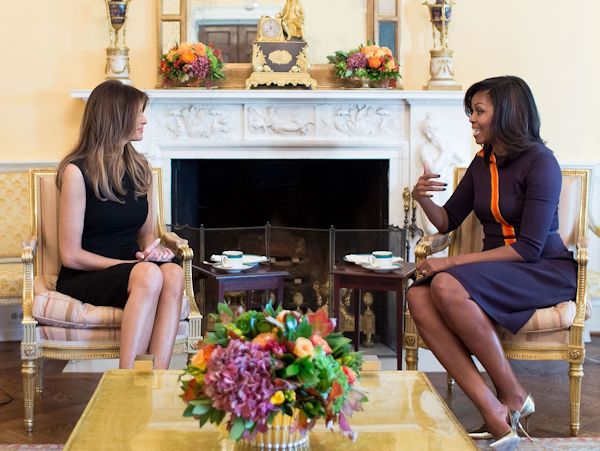 The Kennedy factor?
In the same way that Nancy Reagan remains associated with the controversial 'Just say No' campaign of the early 1980s, Jackie remains mythologised as the widow of President Kennedy. While this overlooks the potential for powerful advocacy and personal achievements of each First Lady, it is indicative of continuous public fascination with the role and, our desire to idealise the public figures of yesterday in order to make comparisons in the present.
The construction of Mrs Kennedy into this role is as much a product of public imagination as it is history, and we should be wary of this when making judgements on the in-coming First Lady.
Admittedly, she did herself no favours with her blatant plagiarism of Mrs Obama's speech, but with such high hopes for the position of First Lady, is it any wonder?
The role of First Lady of the United States is, if nothing else, a unique one and if the lingering fascination with the story of Mrs Kennedy tells us anything, it is that the role offers a unique opportunity to make a lasting impact.
So perhaps we should look to Melania Trump to offer us hope throughout the next four years; instead of defining her by her husband's penchant for controversy and offence, we can give her the same chance afforded to her predecessors.
Image by: The White House, public domain, via Wikimedia Commons
---