International Day for Biological Diversity: Building Back Biodiversity
Posted on: 18 May 2023 in Issue 5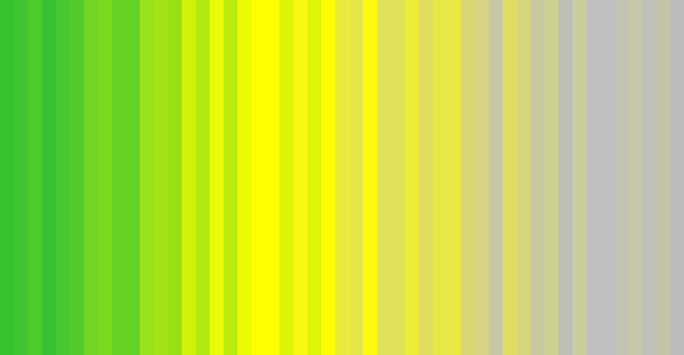 The 22nd May 2023 marks the 22nd annual International Day of Biodiversity, a globally recognised day to raise awareness of biodiversity issues. Promoted by the United Nations, it aims to promote innovative solutions to the biodiversity crisis and bring these to the forefront of global conversations on sustainable development.
What is Biodiversity?
Biodiversity, or biological diversity, is the variety of all living things on earth and their interactions. This includes plants, animals, bacteria and fungi, and is concerned with the variety of genes, species and ecosystems within a region.
Why does it matter?
Biodiversity sustains all life on this planet and brings direct benefits to humans; playing an essential role in the production of food, reducing global warming through carbon sequestration and economic benefits through the innovation nature inspires and activities such as eco-tourism. Furthermore, many studies have shown mental health can be improved simply through interacting with nature, while the exercise which comes from exploring the natural world also provides physical health benefits.
Aside from the human benefits, biodiversity has value in its own right, with humanity only a part in a complex global ecosystem. This raises questions about whether we would ever be able to quantify the true value of biodiversity… after all how do you put a price on the priceless?
So, what's the problem?
The problem is, globally, we are not taking care of the ecosystems we rely on. As a global average, wildlife populations have plummeted by 69% between 1970 and 2018. This represents not only a huge environmental risk, but an economic, social, security, moral and ethical issue too.
To respond to this threat, the United Nations agreed to the Convention on Biological Diversity, a treaty with three goals:
The conservation of biological diversity
The sustainable use of its components
The fair and equitable sharing of benefits from genetic resources
The text was agreed on the 22nd May 1992 and International Day of Biodiversity has been celebrated every year on the 22nd May since 2002. This year the theme is "From Agreement to Action: Build Back Biodiversity", so it seems an appropriate time to review some of the initiatives and projects that contribute to our vision for biodiversity, and discover how you can help to protect and preserve it at the University.
Supporting Biodiversity on campus
The University's Climate Plan sets out a number of principles that will guide our climate response, one of which is to enhance the resilience of our campuses through improved biodiversity. Our objective is to be a species and habitat-rich campus, supporting biodiversity to thrive by enhancing the quality, extent and management of green spaces across our University estate.
Sowing the Seeds of Sustainability
Sowing the Seeds of Sustainability is a Sustainability Fund awarded project primarily based around initiatives to grow food at the University. Around campus you may have seen some of their biodiversity planters. These 'Bioscope NatureArks' and wild pod planters, containing wet and dry habitats provide support for wildlife including bees and hedgehogs. Staff and students can join the Sowing the Seeds of Sustainability project team and the Guild of Students as a volunteer for weekly gardening sessions around the Central Teach Hub, and their brand-new food growing space next to the Oliver Lodge Building. It is a great opportunity to get involved and experience planting, harvesting and general maintenance of the campus gardens and reduce the University's carbon footprint.
View this post on Instagram
Hedgehog Friendly Campus
The University is a gold accredited member of the Hedgehog friendly campus scheme. The scheme aims to raise awareness of the plight of hedgehogs, whose numbers have fallen an estimated 97%, from 30 million to 1 million, since 1950. This has been achieved through a collaboration of students, academics an support staff, and you can learn more about it here.
Ness Botanic Gardens
The University's Ness Gardens is host to a wide variety of amphibians, birds, insects, mammals and reptiles, producing a diverse system of ecological niches, making this a fascinating place to study, work and visit. Visit the gardens to learn about the history of the gardens and increase your knowledge of biodiversity with gardening courses, creative workshops, school visits, and creative courses which allow participants to gain a nationally recognised RHS qualification, or simply take a virtual tour of the gardens.
Relaxed mowing regime
No Mow May is a campaign that encourages gardeners to not mow their lawn during the month of May, in order to let wild flowers bloom and provide a nectar feast for pollinators such as honeybees, bumblebees and solitary bees, butterflies and moths, and beetles. The University has recently embarked on a relaxed mowing regime for three large grassland areas on the main campus. By reducing mowing it has allowed meadow vegetation to develop that in time will support a wide diversity of plant and animal species.
The Library Garden at Sydney Jones
Students can study or relax in the University's new outdoor space at the Sydney Jones Library. Being out amongst nature is proven to reduce stress and relax your mood, so not only are these green spaces increasing the ecological and biodiversity resources on campus, they are also contributing to human wellbeing. Brett Gardens is open daily from 10am-6pm.
View this post on Instagram
Get involved
There are many ways in which you can help biodiversity thrive on campus. Join the Hedgehog Friendly Campus scheme, volunteer with Sowing the Seeds of Sustainability weekly gardening sessions through the Guild, check out what's on at Ness Gardens, or help raise awarness by spreading the word to your family and friends and on social media using the hashtags #BuildBackBiodiversity #BiodiversityDay. Find out more about Biodiversity Day here.