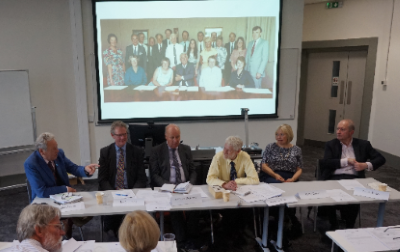 Mersey Regional Health Authority, 1974-1994
Posted on: 13 June 2019 in Posts
On 13 June 2019 Michael Lambert took the lead in convening a witness seminar on the history of Mersey Regional Health Authority – the organisation responsible for strategic oversight and the development of health services across Merseyside, the Wirral and Cheshire between 1974 and 1994.
The event brought together leading representatives of the medical profession, health service managers, community health and patient delegates and civil servants to discuss the changing role and function of the RHA and learn lessons about the relationship between the regional and national tiers of the NHS.
A transcript of the event has been published and is available here.
---