Public involvement in applied health research
Posted on: 24 May 2023 by Selina Wallis in May 2023 posts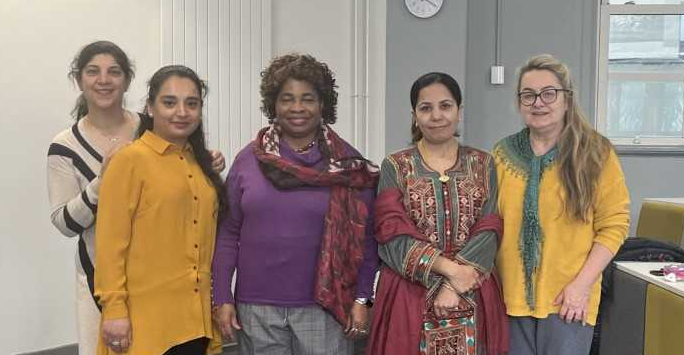 The Institute of Population Health is home to the NIHR Applied Research Collaboration North West Coast (ARC NWC), which supports applied health research and research on the implementation of health and care evidence into clinical practice. Selina Wallis is Public Involvement manager at the ARC NWC and writes about her experiences.
Recently we put together our annual reports for the ARC NWC, which made me reflect on our past year of public involvement work and my three years as Public Involvement Manager.
I started the job in 2020, three months into the first COVID-19 lockdown. It was a steep learning curve as this is my first role managing public involvement and also working remotely. I quickly learnt I was part of a wonderful supportive team who are passionate about involvement and co-production, and lucky enough to have a dedicated and keen group of public advisers already on board who taught me the ropes.
The ARC NWC aims to improve outcomes for patients and the public through collaboration, by bringing together academics, health and social care providers, members of the public, universities and local authorities, as well as Third Sector organisations. Our vision is to improve the quality, delivery and efficiency of health and care services; reduce health inequalities and increase the sustainability of the health and care system both locally and nationally. Strong and effective Patient, Public and Community Involvement, Engagement and Participation (PPCIE&P) is central to ensuring that our research and implementation programme is relevant to the needs of patients and the public in our diverse local communities.
Public Forums
Together with our Public Advisers, we have accomplished many things, including setting up a Seldom Heard Forum, which is co-chaired and organised by one of our Advisers, Naheed Tahir. Topics have included BAME mental health, neurodiversity, children at risk, Gypsy, Romany and Travellers, men's mental health, Refugees and Asylum seekers. We're also planning forums on learning difficulties, fathers, the blind and deaf communities, adoption and fostering, as well as end of life. We'd encourage anyone interested in taking part to contact us.
Tools and training
All ARC NWC research themes and projects are given support to include Public Advisers as members of their teams. Public Advisers can be Co-Investigators on funding bids and Co-Authors on journal papers. We've also introduced training on a tool that enables standardised reporting of the impact of Public Involvement (Guidance for Reporting Involvement of Patients and the Public - GRIPP2.)
We have also organised a joint PhD student and Public Advisers journal club where we discuss all things public involvement, from Arnstein's ladder to AI, which builds upon the Liverpool Dementia and Ageing Research Forum journal club.
Enabling access and ensuring representation
It's essential we have representation from a wide group of Public Advisers. To ensure this, we work with each of our Public Advisers to overcome any barriers that may stop them being involved, e.g. we can provide IT equipment, adapt our processes and provide alternatives when needed. We ask researchers to provide a variety of ways people can apply for PA roles (written, verbal etc.). This year has seen a move to a mixture of in-person, online and hybrid meetings for PAs, ensuring a range of opportunities for engagement.
We run a regular Public Adviser Forum where researchers can present early ideas for group feedback and provide a variety of training and social events. It's been great getting back to meeting people in person.
Dr Jane Cloke, our Programme Manager, recently worked with some of our Public Advisers in our Governance sub-group to develop elements of our risk register as well as identifying activities such as training and proactive recruitment of Public Advisers from groups and communities with the most pressing needs. In strengthening the role of the Public Adviser Governance sub-group, we aim to ensure that the voice of the public and patient community is integral to the process of co-producing research, informing and influencing research that is significant to their lives.
Working with this diverse group of Public Advisers keeps us out of our academic ivory towers and always makes us focus on what matters in the real world. I'm looking forward to what we can accomplish next!
---