Your guide to the 2019 local elections in the North West
Posted on: 18 March 2019 by Professor Jon Tonge in 2019 posts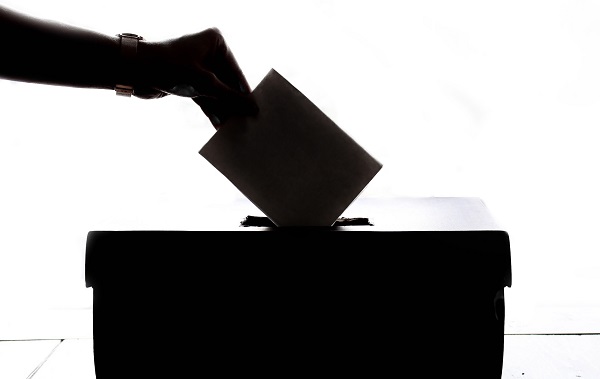 With the 2019 local elections on the horizon, Professor Jon Tonge provides a breakdown of the current state of play before polling stations open on Thursday 2 May.
The direct comparison for most local authorities in terms of election cycle for these elections is with 2015, based on the four-year cycle – 3 years of elections plus one fallow year i.e. it was in 2015 that most of the councillors defending their seats were elected.
The election involves 34 NW councils. Labour are defending 25, the Conservatives 6 and the Liberal Democrats 1. Two are under No Overall Control (NOC) but are run by Labour minority administrations (Stockport and Trafford).
The 2015 local elections were held on the same day as the General Election, inflating turnout way beyond the norm. Turnout in the NW for the General Election was 64%. The average for a normal set of local elections is 37%.
The Conservatives won an overall majority in that 2015 General Election. Yet the NW bucked the trend in both the General and Local elections that day. Labour's vote share rose by 5% to 47% (the biggest increase anywhere in the UK). Labour gained 4 parliamentary seats (but all from the collapsing Lib Dems, not the Conservatives) held all their councils and even gained one (West Lancs, from NOC) – despite Labour losing 203 councillors nationally. Labour won 70% of the council seats contested in the NW. Indeed the NW has become ever more Labour in recent years. Formerly marginal or swing councils such as Bury, Chorley, Hyndburn and Oldham have become increasingly solid Labour. So Labour are defending most seats and councils, making gains difficult. The Conservatives are defending more councils than usual – there are several 'all-out' contests where the entire council, with a Con majority, was last elected in 2015. However, these look safe for the Conservatives.
Although 2015 is the 'official' comparison, many will prefer to compare these results to the most recent council elections in 2018. The Conservatives lost Trafford after controlling the council for 15 years, but took overall control of Pendle in controversial circumstances, readmitting a councillor suspended due to posting a racist joke on her Facebook page.
The national background could hardly be more dramatic: Brexit chaos and defections to the Independent Group (not involved in these contests but there may be impacts, with two defecting NW MPs). In terms of local issue, continuing big cuts to local government expenditure remains the story, with a crisis of funding for local social care, Increases in council tax are failing to bridge gaps.
Discover more
---