Four things to see and do in Liverpool if you're passionate about politics
Posted on: 11 June 2018 by Lisa in 2018 posts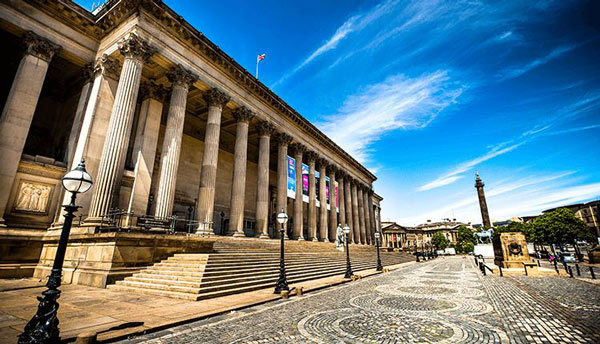 With Summer now upon us, you might be looking for things to do in Merseyside before the start of the new term (trust us, this will come around very quickly!). While teaching may be over until September, there's still plenty of things to see and do in the area if you're passionate about politics, from grand buildings to cool museums:

---
St George's Hall steps
St George's Hall is a Grade I listed building and is also one of the best examples of neo-classical architecture in the world! But its steps and plateau are also known for being a gathering place for activists, for staging political speeches and as the starting point for important marches in the city. Sitting on its imposing stone steps, you'll be able to see why. It's the place where the 'Justice for the 96' memorial took place, where Jeremy Corbyn addressed huge crowds of supporters from the roof of a fire engine, where anti-Trump protesters came together to oppose the travel ban and where Liverpool's Pride march begins its journey through the city each year. And if the weather is bad? You can take a tour instead, where you can look around the catacombs and visit the cells that housed prisoners awaiting trial.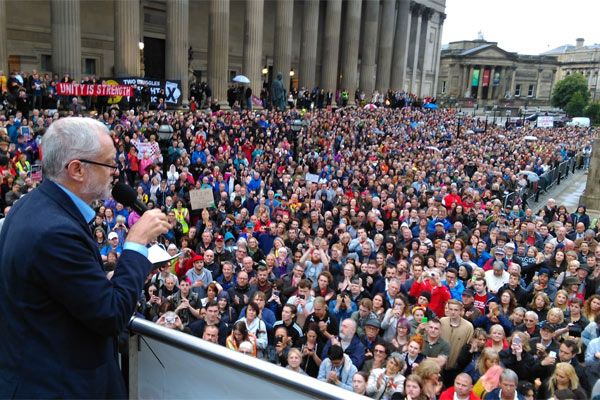 Image: YouTube
International Slavery Museum – Black Achievers Wall
The museum as a whole is clearly rich in politically-charged history and important human stories, as it explores the historical and contemporary aspects of slavery. The Black Achievers Wall is a must-see as part of your visit and stands as a vibrant and at times, poignant, reminder of activists, campaigners and politicians (and many other figures in culture and society) from the 1500s up to the present day. These include rebel slave leader and military general, Toussaint L'Ouverture, civil rights campaigner Malcom X and British politician, Baroness Valerie Amos.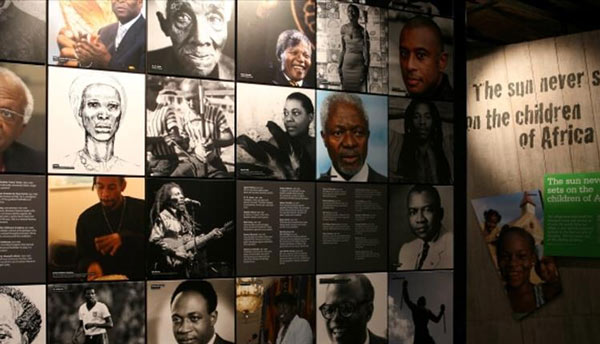 Image: Visit Liverpool
Cotton Exchange and Exchange Square
You may not have had a reason to wander around what's called 'the commercial district' in the city, but it's worth a visit. Aside from its fantastic architecture (and great coffee spots!) it is also steeped in some little-known Suffragette history. In 1913, Suffragette Edith Rigby from Preston, shook the foundations of the Cotton Exchange after she planted a bomb in the basement. She originally planned to plant it around the corner in Exchange Square, but later changed her mind. You can watch a video with our History expert Sam Caslin, as she explains more about Edith's actions:
Museum of Liverpool – 'Vote' placard
Take yourself up the winding white stairs in the museum's Guggenheim-esque atrium and head to the first floor galleries to find this 'Vote' placard from Garlands nightclub. Created in 1997, it coincided with the beginnings of a key change in LGBT legislation. The museum tells us that; "Many entertainers, performers and gay venues actively campaigned against the Conservative government's…legislation. In 1997 the Labour Party won a landslide victory and in 2003 finally repealed Section 28 in England and Wales." The placard is part of the museum's LGBT trail where you can find more fascinating objects with stories to tell, around the museum.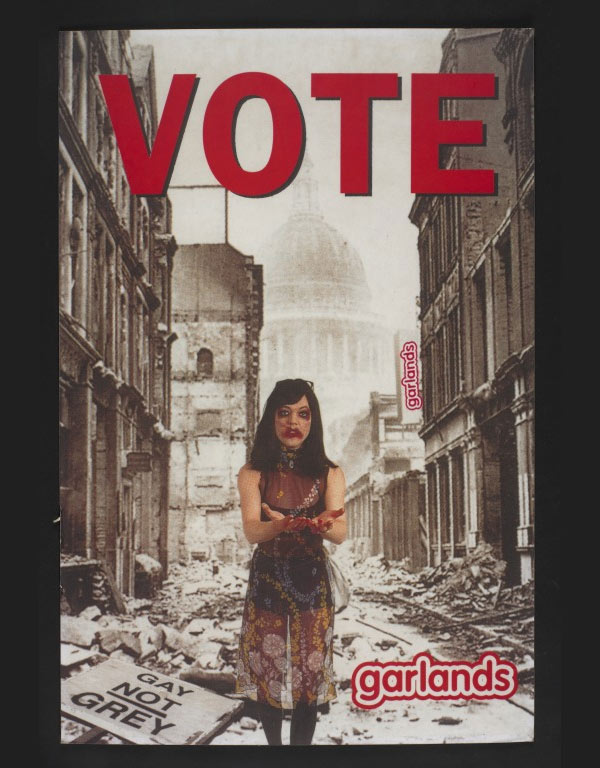 Image: Museum of Liverpool collections
Discover more
---