Political art - what to see at Liverpool Biennial 2018
---
Posted on: 10 July 2018 by Lisa in 2018 posts
---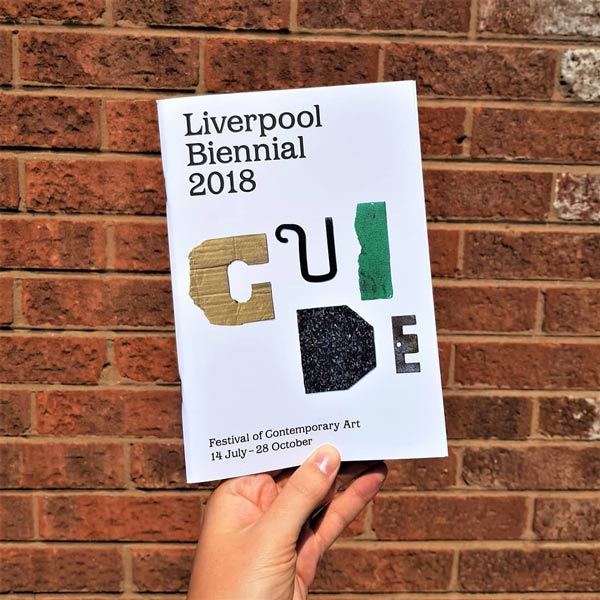 More than 40 artists from 22 countries will participate in this year's Liverpool Biennial which invites artists and audiences to reflect on "...a world in social, political and economic turmoil". It's the largest festival of contemporary art in the UK and this year's theme is 'Beautiful world, where are you?'.

Artists have taken this theme as the starting point for creating their work, which will be displayed in galleries but also out in open spaces around the city as large-scale public installations
The Biennial runs from 14 July – 28 October 2018 and we've put together some highlights to look out for, which explore political ideas:
---
'People of No Consequence' - Aslan Guisamov
Victoria Gallery & Museum
Focusing on the turbulent histories of the Chechen people, Aslan Guisamov's 'People of No Consequence' (2016) documents the gathering of a group of elderly men and women, all survivors of the 1944 Soviet deportation of the Chechen and Ingush nations to Central Asia. In this powerful film, the group faces the camera, addressing viewers directly as they enter Victoria Gallery & Museum's Tate Hall.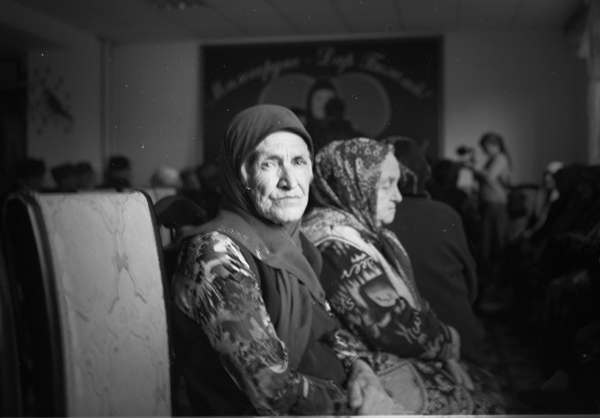 Image courtesy the artist.
'The List' – Banu Cennetoğlu
Great George Street
The List traces information relating to the deaths of more than 34,000 refugees and migrants who have lost their lives within, or on the borders of Europe since 1993. Since 2007, Banu Cennetoğlu has distributed up-to-date and translated versions of The List using public spaces such as billboards, transport networks and newspapers. For the Biennial, The List is being presented at Great George Street in Liverpool and can be accessed online via The Guardian website.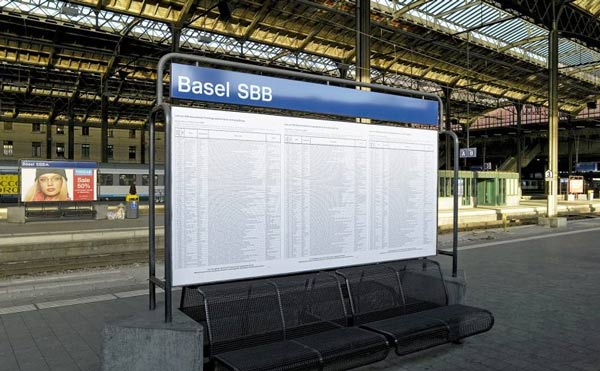 List of 13.824 documented deaths of asylum seekers, refugees and migrants. Documentation as of 17.06.2010 by UNITED for Intercultural Action. 72 posters in German. 31 January – 8 February 2011. Basel, Switzerland. In collaboration with Kunsthalle Basel.
'Rat Life and Diet in North America' - Joyce Wieland
Tate Liverpool
This work is inspired by the artist's anxiety about the survival of Canada as a nation faced with its American neighbour to the south. On show at Tate Liverpool, it tells the story of a group of political prisoners, imagined as gerbils, who are held in the United States. Escaping their oppressors, a role taken on by cats, the gerbils cross the border into Canada where they will live in peace growing organic foods.
Image courtesy Canadian Filmmakers Distribution Centre
'Grace, Charles and the Sunflower' – Paulina Olowska
Invisible Wind Factory
Paulina Olowska has created a new mosaic artwork especially for Liverpool Biennial called 'Grace, Charles and the Sunflower'. It references "...the socialist belief that through the creation of a public work one can influence and present optimistic visions of a better world". The work can be seen on the side of the Invisible Wind Factory, located in Liverpool's north docks.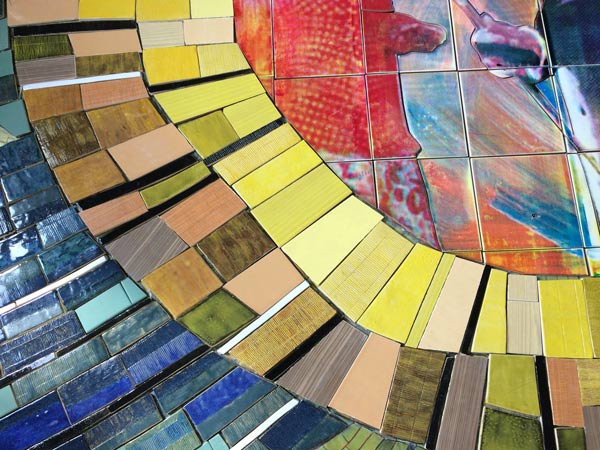 Image courtesy of Liverpool Biennial
Discover more
---
---
---