Bored of relentless soundbites from the general election campaign?
Posted on: 18 May 2017 by Lisa Jones in 2017 posts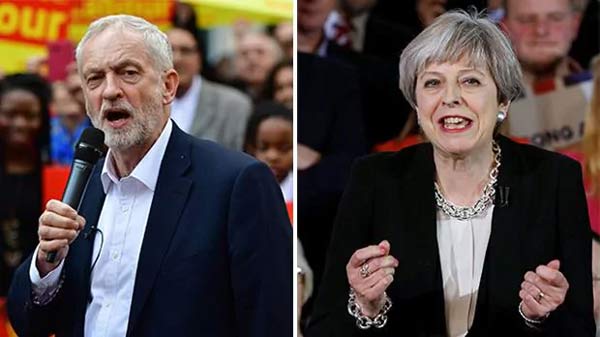 Fed up of all the repeated rhetoric and relentless soundbites of the General Election campaign? With voter apathy looming over the election, find out our our top five 'facepalm' moments from the campaign trail so far - watch out for sausages, spaniels and slogan bingo...


---
Bored like Brenda?
"NOT ANOTHER ONE!"

Watch Brenda's reaction when I tell her that the PM wants a General Election. Safe to say, she's not impressed.#Bristol pic.twitter.com/IYEdGBryyZ

— Jon Kay (@jonkay01) April 18, 2017
Theresa May announced this snap UK general election a month ago today - but with people like Brenda being fed up before campaigning had even started, it's not surprising that the idea of potential voters being "...too bored for the election" is coming up time and again.
Anushka Asthana from The Guardian reckons that smothering us in soundbites is a way for parties to distract our attention away from the real "battle of ideas". The idea being that we'll just shuffle off, zombie-like to the ballot boxes, to vote any old way to get it over with.
That remains to be seen. Our academics will no doubt be encouraging politics students to look past all the strong/stable, many/few slogans and get to the real issues - even though it's probably tempting to have a go at slogan bingo as well!
While we wait for 8 June, here's a rundown of our top five moments from the campaign trail so far, which have had eyes rolling and eyebrows raising:
1. Brexit breakfast?
Ian Lavery, Labour's elections co-ordinator, gets a bit confused during an introduction at Jeremy Corbyn's first campaign speech:
We cannot allow Theresa May unhindered to deliver a breakfast....BREXIT!....Sausage bacon eggs...working class food!" (Huffington Post)

2. This. Just this.
Oh Jeremy - was this the right way to try and appeal to younger voters?
Throw out the rules of this rigged economy and change them to benefit the many, not the few. #VoteLabour #GE2017 pic.twitter.com/5jXGWQEyBo

— Jeremy Corbyn for PM (@JeremyCorbyn4PM) April 20, 2017
3. Girl jobs, boy jobs
Former Minister for Women and Equality, Theresa May, seemingly unware of glaring gender stereotyping on The One Show:
"I get to decide when I take the bins out, not if I take them out," Philip May

"There's boy jobs and girl jobs, you see," Theresa May
4. A hard line on holiday-makers?
Theresa May takes a firm stance against holiday-makers during a speech in Bridgend, South Wales last month.
"We want to lead the world in preventing tourism." (Wales Online)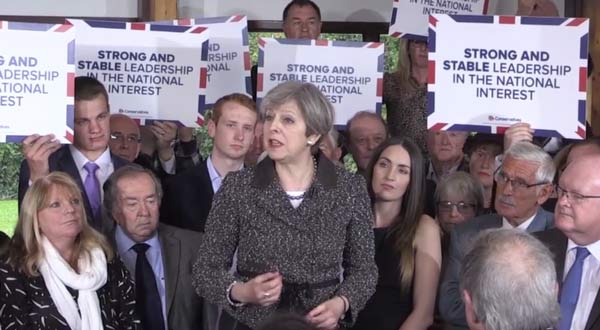 5. Tim Farron goes Alan Partridge
Tim Farron inexplicably invites one of his supporters to "Smell my spaniel" while campaigning in Cambridge. (The Telegraph)
Mad dog and Englishman out fell running in the evening sun... pic.twitter.com/Yk8NGsyLSy

— Tim Farron (@timfarron) October 10, 2015

By Lisa Jones, Digital Officer.
---