Fake news and 'post-truth' politics - a new exhibition at FACT Liverpool
Posted on: 2 March 2017 by Lisa Jones in 2017 posts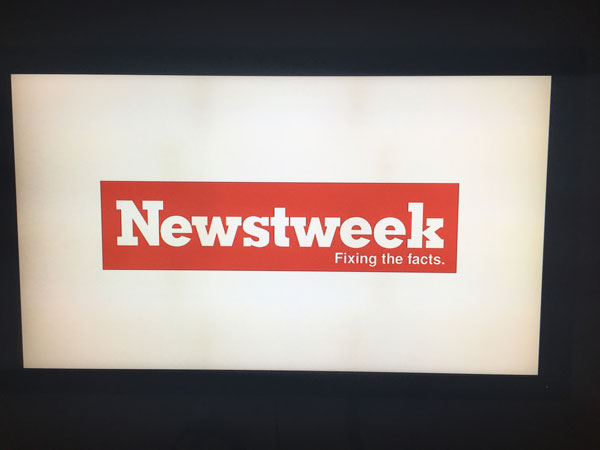 A 'Newstweek' hotspot device that can intercept and alter the online articles we read on our mobiles*? A film trailer for a school-yard riot that never happened**? FACT Liverpool's 'How much of this is fiction.' exhibition brings together a wide variety of multi-media artworks that explore 'fake news' and 'post-truth' politics.
You can wander into a replica of Julian Assange's room in the Ecuadorian Embassy in London, complete with a Ribena bottle, Wikileaks poster and dictophone. Or, browse the fictitious Guantanamo Bay Museum of Art and History, with its fake National Rifle Association website and accompanying promotional film.
It feels like a satirical, dystopian and distinctly eerie view of the future, as the artists explore the boundaries between fiction and reality. FACT Liverpool is known for bringing off-kilter and alternative exhibitions to the city and 'How much of this is fiction.' is so topical, it's definitely a must-see for anyone passionate about politics.
Our view of the eerie/dystopian 'post-truth' politics exhib @FACT_Liverpool & @AndrewCrines on 'fake news' > https://t.co/Pdzwt8B4QJ @livuni pic.twitter.com/EvtGR7Cmaj

— Liv Uni Politics (@LivUniPol) March 2, 2017
What is 'fake news'?
But what is 'fake news'? And how should politics students, academics and analysts (and the rest of us!) tackle this as we try to make sense of what is happening in the political landscape? I asked British politics expert, Dr Andrew Crines, to shed some light on this murky subject:
Post-truth politics is an emotional concept designed to disconnect political discourse from logic. Rhetorically, this means making people 'feel' like something is 'right', even if the facts are demonstrably opposed to their argument.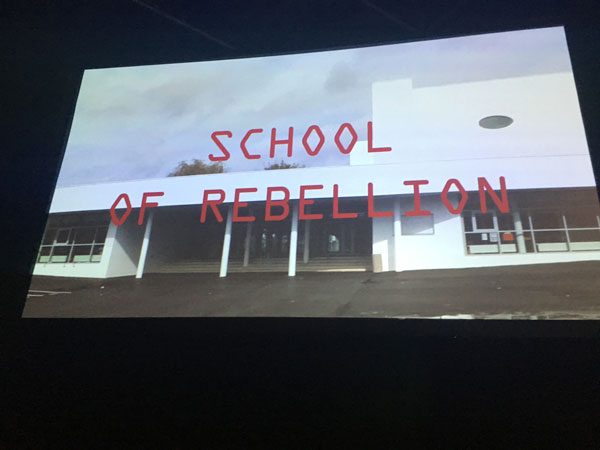 "For analysts, students and academics alike this means we have to position those who use 'post-truth' or 'fake news' agendas, within their broader ideology. In a sense, the concept of 'fake news' is not new. However, what is new is the overt manner in which the 'fake news' will be presented as facts. Take Donald Trump on Sweden, for example - he is speaking to a very particular audience. If you know by the evidence of your own eyes that he is using 'fake news', then you are not the audience he is talking to."
Sofia from FACT Liverpool backed up this idea of 'fake news' not being a new concept. She explained how this exhibition had been several years in the making and yet it had still ended up being searingly topical today, when it actually opened.
Luckily our experts are constantly immersing themselves in current affairs and encouraging their students studying politics to look at all the evidence they can find before making up their minds about what is fact and what is spin. So perhaps the future may not be as bleak as the work in 'How much of this is fiction.' We can only hope!
Artworks:
*'Newstweek' (2011)
**'La Révolte de Tremblay en France' (2017)
---