Institute of Irish Studies announces three funded PhD studentships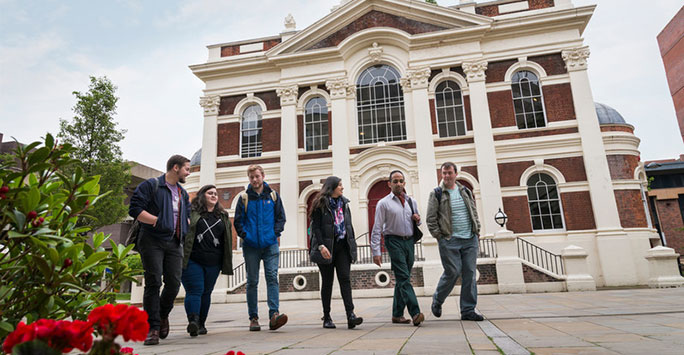 The Institute of Irish Studies at the University of Liverpool is pleased to invite applications for three PhD studentships in the areas of Literature, History and Politics.
Applications for the studentships are open to Home and Republic of Ireland PhD applicants looking to start their studies in 2021. Each studentship is funded by the Blair Chair in Irish Studies at a rate of £15,000 p.a. for three years for each successful applicant. This encompasses home tuition fees (£4,500), a £10,000 Award; and a £500 research budget.
The studentships are offered in conjunction with, and will be co-supervised by, staff at the Departments of English, History, and Politics. The studentships are available on any topic. However, applications from four main research areas are encouraged.
Dr Niall Carson, Departmental Lead for Post Graduate Studies states:
We at the IIS are delighted to be able to offer these awards and we hope to be able to foster the next generation of researchers at a time when humanities subjects are facing new challenges. With the increasing difficulty of obtaining funding through traditional routes it is important to support alternatives where possible and we aim to encourage talented scholars from across Britain and Ireland to apply. The IIS has diverse research strengths and with our colleagues in the other Departments across the Faculty we expect that these awards will showcase some of the best research that the University of Liverpool can support.
The PhD studentships are an open call and students with existing projects or those interested can contact Dr Niall Carson directly at: niall.carson@liverpool.ac.uk
Find out further information, application deadlines and how to apply on our HLC Postgraduate Research Funding webpage.