Finance and Investment Management
Return to top
Course overview
This programme will provide you with a solid understanding of the interaction of finance, financial markets and securities and investment analysis and draws extensively from the Chartered Financial Analyst (CFA) programme curriculum.
Introduction
You will also be trained in financial market applications of these theories and concepts in addition to learning how to use state-of-the-art industry analytics in your studies. On graduation, you will have a good understanding of contemporary financial principles and know how these apply to financial intermediation, savings and investment.
With a rigorous focus on both theory and application, you will benefit from leading-edge insight and global perspective from City practitioners, building on firm foundations in quantitative skills, corporate finance, financial analysis, portfolio management, financial instruments, regulation, ethics and other critical areas.
The MSc Finance and Investment Management has been accepted into the CFA Institute University Recognition Programme. This status is granted to institutions whose degree programmes incorporate at least 70% of the CFA Programme Candidate Body of Knowledge™ (CBOK), which provides you with a solid grounding in the CBOK and positions you well to sit for the CFA exams.
The CFA qualification is a globally recognised, postgraduate designation that provides a strong foundation of investment analysis and portfolio management skills along with the practical knowledge required in the modern finance and investment industry.
Accreditation
The University of Liverpool Management School is one of an elite group of institutions worldwide to hold the gold standard 'triple-crown' accreditation from AACSB, AMBA and EQUIS.
Course content
Discover what you'll learn, what you'll study, and how you'll be taught and assessed.
Semester one
The 12-month programme consists of eight compulsory modules followed by a research project carried out over the summer period upon completion of Semester two.
Compulsory modules
Financial Reporting and Analysis (BLIM501)

Credits: 15 / Semester: semester 1

The financial reporting and analysis module focuses on developing technical knowledge and skills to enable understanding, interpretation and analysis of companies' annual reports. There is an emphasis on International Financial Reporting Standards (IFRS). The module will enable students to perform a fundamental and critical analysis of a company's performance and position which can then be applied to either equity or fixed income security valuation in other modules. In terms of technical content IFRS standards covered include core standards relating to PPE and inventories, but also more advanced topics such as pensions, stock compensation, employee benefits and off-balance-sheet financing.
Quantitative Methods and Economics (BLIM502)

Credits: 15 / Semester: semester 1

The quantitative methods section of this module focuses on statistics. The topics range from probability theory, hypothesis testing, sampling and estimation, regression and time-series analysis. Other topics include the time value of money in financial decision-making, simulation and technical analysis. The module also requires a conceptual understanding to enable the evaluation of methodologies and develop critiques of them and, where appropriate, propose revised approaches.The economics section of this module covers microeconomics and macroeconomics. Elements of international economics are included relating largely to foreign currency transactions and how they are affected by exchange rates, international interest rates and inflation. There is an emphasis on the effects of economic factors on financial markets, including: monetary and fiscal policy; government regulation; economic growth and development.
Equity and Fixed Income Markets (BLIM504)

Credits: 15 / Semester: semester 1

This module explores global asset markets and the analysis of asset types: specifically equity (shares/stocks), fixed income (bonds). The equity analysis section of the module includes the characteristics of equity markets, institutions, and benchmarks. It also includes equity valuation methods. Similarly, the fixed-income section of the module includes the characteristics of fixed-income markets, institutions, and benchmarks. It also addresses the valuation of fixed income securities, the term structure of interest rates, credit risk and structured products.This module requires a conceptual understanding of valuation methodologies and develops critiques of these models.
FINANCIAL REGULATION AND ETHICS (BLIM507)

Credits: 15 / Semester: semester 1

The financial regulation and ethics module is core to the programme and addresses key issues associated with how the financial markets are regulated and supervised, along with the nature and importance of an ethical framework. Key topics include:

The role and nature of financial regulation;

Regulation through the lens of the global financial crisis;

Internationally enacted financial regulations;

CFA Institute Ethics and Professional Standards of Practice;

Ethical practices.

This module develops a conceptual understanding of the regulation of financial markets and of ethical issues and behaviours.
Programme details and modules listed are illustrative only and subject to change.
Semester two
The 12-month programme consists of eight compulsory modules followed by a research project carried out over the summer period upon completion of Semester two.
Compulsory modules
Derivatives and Alternative Investments (BLIM503)

Credits: 15 / Semester: semester 2

This module includes derivatives, eg futures; forwards; options and swaps, and alternative investments, eg real estate, private equity, hedge funds and commodities. Derivatives have become an increasingly important issue in financial markets and in understanding and controlling financial risk. The topics covered include the types of derivative instruments and their characteristics. It also addresses how derivative instruments can be used to manage interest risk; foreign currency risk; commodity risk and credit risk. The alternative investment section of this module considers the various types of alternative investments and their characteristics. These include real estate; private equity/venture capital; hedge funds; closely held companies and inactively traded securities; distressed securities, bankruptcies; commodities and tangible assets with low liquidity.
Corporate Finance (BLIM500)

Credits: 15 / Semester: semester 2

The corporate finance module is core to the programme and addresses key issues in the financing, investment and distribution policies of companies. Key topics include:

Corporate governance;

Dividend policy;

Capital investment decisions;

Business and financial risk;

Long-term financial policy;

Short-Term financial policy;

Mergers and acquisitions;

Corporate restructuring.

This module develops a conceptual understanding of the behaviour of financial markets and the factors influencing corporate financing decisions.
PORTFOLIO MANAGEMENT (BLIM505)

Credits: 15 / Semester: semester 2

This module is core to the overall programme and includes managing investments for corporations and for individuals. The module addresses the fundamentals of portfolio management, including return and risk measurement, along with portfolio planning and construction. Specific topics include: portfolio theory; asset pricing models; investment policy, eg defining an appropriate investment policy, resultant asset allocation, order execution; and measurement of investment performance.  
RESEARCH SKILLS (BLIM508)

Credits: 15 / Semester: semester 2

Students will develop an appreciation of the collection, analysis and interpretation of information in order to inform and support both academic and future professional activities. The effective utilization of information in order to inform decision-making is a key managerial skill and this module aims to develop skills in the acquisition, analysis and management of both qualitative and quantitative information for both academic and professional purposes. Specific aims of the module will be as follows:

Orientating students around the sources of extant information that can be used to inform academic and professional decisions;

Consideration of the nature of research both in an applied professional and more overtly academic context;

Consideration of the nature and methodologies of both qualitative and quantitative data deriving from both secondary and primary sources.
Programme details and modules listed are illustrative only and subject to change.
Final project
The 12-month programme consists of eight compulsory modules followed by a research project carried out over the summer period upon completion of Semester two.
Compulsory modules
Research Project-Independent Learning (BLIM506)

Credits: 60 / Semester: summer

Students will undertake research on a financial market, company or industry of their choice. This will require demonstration of:

A systematic understanding, demonstrated knowledge and a critical awareness of current issues affecting the market/company/industry selected;

Originality in the application of knowledge, together with a practical understanding of established, applied techniques of research and analysis as used to interpret knowledge and practice in the area;

Conceptual understanding to enable critical evaluation of the methodologies used and the results obtained.
Programme details and modules listed are illustrative only and subject to change.
How you'll learn
The integrated case study provides the opportunity for group work, discussion, self-evaluation, presentation skills, personal research and independent study.
As a traditional teaching method, interactive lectures provide students the opportunity to learn the subject with an in-depth input from the lecturers whereas seminars and group work provide further avenues for interactive learning from other group members.
Following semester two you will complete a research project with the support of an academic supervisor.
Teaching time will account for an average of 10 hours per week and you should anticipate an additional 25 hours of self-directed study and group work.
How you're assessed
In semester one and two, you will take modules totalling 120 credits. The research project completed during the summer period is worth 60 credits and students will be supported by their academic supervisor.
Students are required to complete 180 credits to achieve a full MSc.
Subject to meeting specific criteria outlined by the University, students will graduate with a Pass, Merit or Distinction.
Assessment tasks are varied and some may be designed specifically to meet the learning outcomes of a particular programme of study, but students can expect to be assessed via coursework, essay, group work, presentations, case studies, negotiation exercises, reports and examinations. The weighting of individual components will vary from one module to another. All assessment information is included within the module specification.
Liverpool Hallmarks
We have a distinctive approach to education, the Liverpool Curriculum Framework, which focuses on research-connected teaching, active learning, and authentic assessment to ensure our students graduate as digitally fluent and confident global citizens.
Your experience
This programme is delivered by the triple-accredited University of Liverpool Management School.
The School has a thriving international master's community with a comprehensive, interdisciplinary programme of social and extra-curricular events and dedicated careers and employability support.
Watch now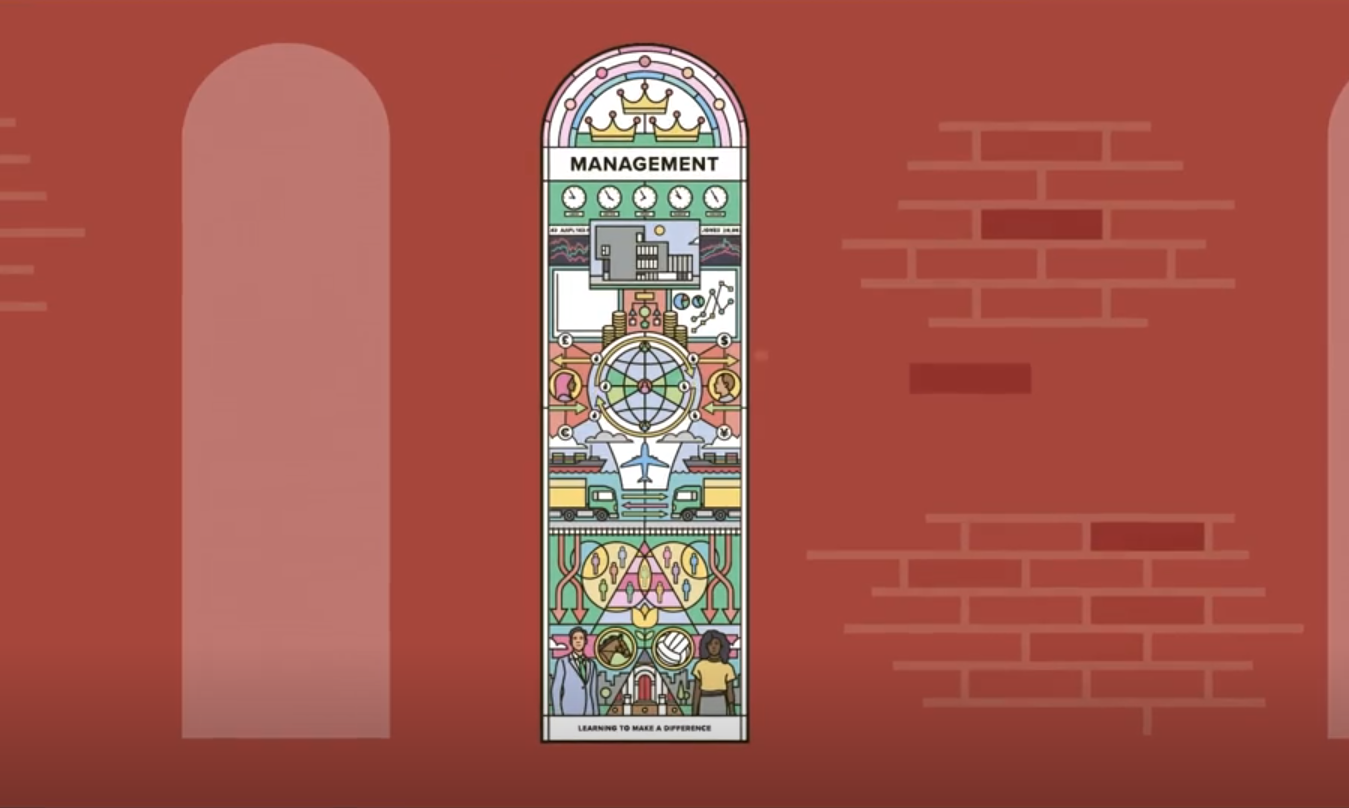 Video
Inside Management. A conversation with Nazia Ahmed and Professor Claire Mallanaphy
Virtual tour
Supporting your learning
From arrival to alumni, we're with you all the way:
Chat with our students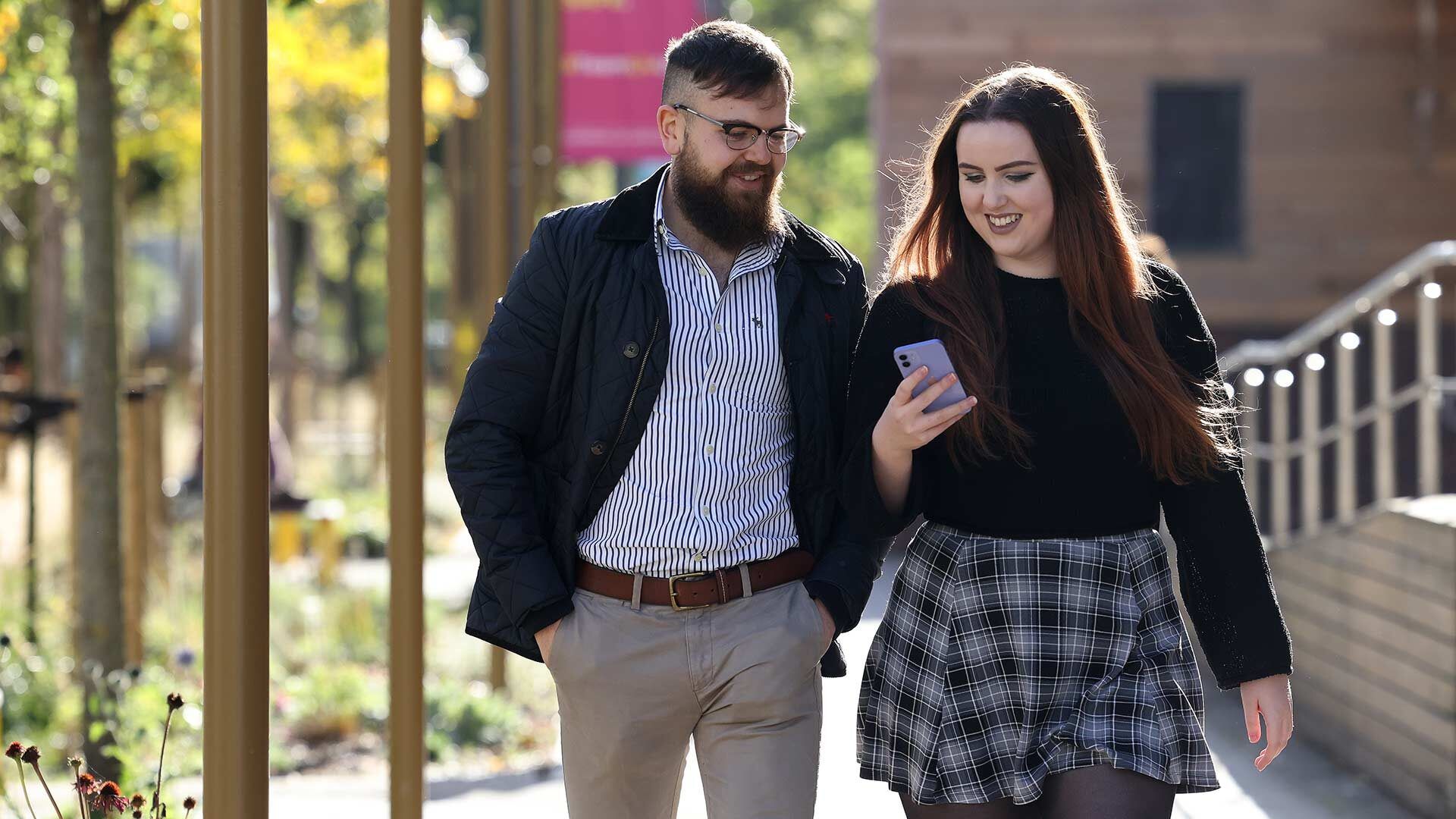 Chat with our students
Want to find out more about student life?
Chat with our student ambassadors and ask any questions you have.
Careers and employability
Our approach of embedding much of the globally recognised CFA qualification into our MSc programme will strengthen your employability throughout the financial services sector.
The programme is designed to provide both academic knowledge and practical skills, allowing successful candidates to find employment in the financial services industry in job roles ranging from security analysis through to investment management.
Your future
You will have access to a specialist, in-house postgraduate careers team and have access to one-to-one careers guidance, workshops, seminars, and employability initiatives.
Successful candidates will hold an MSc and some will have passed the Level 1 CFA examination. They should therefore be extremely marketable for employment in most areas of the financial services industry, and particularly where there is an emphasis on Investment Management and on Analysis. This includes regulators in the industry.
Graduates from this programme have secured jobs at:
Standard Bank
KPMG
Singapore Development Bank
Agricultural bank of China
In roles such as:
Wealth manager
Financial analyst
Regulation consultant
Customer manager
Fees and funding
Your tuition fees, funding your studies, and other costs to consider.
Tuition fees
UK fees

(applies to Channel Islands, Isle of Man and Republic of Ireland)

Full-time place, per year
£14,500
International fees
Full-time place, per year
£28,000
Fees stated are for the 2023-24 academic year.
Tuition fees cover the cost of your teaching and assessment, operating facilities such as libraries, IT equipment, and access to academic and personal support.
If you're a UK national, or have settled status in the UK, you may be eligible to apply for a Postgraduate Loan worth up to £12,167 to help with course fees and living costs. Learn more about tuition fees, funding and Postgraduate Loans.
Additional costs
We understand that budgeting for your time at university is important, and we want to make sure you understand any course-related costs that are not covered by your tuition fee. This could include buying a laptop, books, or stationery.
Find out more about the additional study costs that may apply to this course.
Scholarships and bursaries
We offer a range of scholarships and bursaries to help cover tuition fees and help with living expenses while at university.
Entry requirements
The qualifications and exam results you'll need to apply for this course.
Your qualification
Requirements
Postgraduate entry requirements

A 2:1 Honours degree (or overseas equivalent) in Finance, Accounting, Economics, Mathematics, Engineering, Science or Business.

A wide range of subjects is acceptable, but please contact us if you wish to check whether your degree subject is suitable. Candidates who do not meet these requirements will be considered on their individual merits and should discuss their particular circumstances with the Programme Director.

Applications from students with a professional background rather than an undergraduate degree will be assessed in accordance with the principles of the University's AP(E)L policy, and the practice and precedents of the Faculty of Humanities and Social Sciences.

International qualifications

If you hold a bachelor's degree or equivalent, but don't meet our entry requirements, you could be eligible for a Pre-Master's course. This is offered on campus at the University of Liverpool International College, in partnership with Kaplan International Pathways. It's a specialist preparation course for postgraduate study, and when you pass the Pre-Master's at the required level with good attendance, you're guaranteed entry to a University of Liverpool master's degree.
English language requirements
You'll need to demonstrate competence in the use of English language. International applicants who do not meet the minimum required standard of English language can complete one of our Pre-Sessional English courses to achieve the required level.
English language qualification
Requirements
GCSE
Grade C
IELTS
C
View our IELTS academic requirements key.
International Baccalaureate

Standard Level (Grade 5)

INDIA Standard XII
70% or above from Central and Metro State Boards
WAEC
C6
Hong Kong use of English AS level
C
Cambridge Proficiency
C
More about life in Liverpool
Discover more about the city and University.
Why study at Liverpool?
Liverpool bursts with diversity and creativity which makes it ideal for you to undertake your postgraduate studies and access various opportunities for you and your family.
Accommodation
To fully immerse yourself in the university experience living in halls will keep you close to campus where you can always meet new people. Find your home away from home.
Fees and Finance
Discover what expenses are covered by the cost of your tuition fees and other finance-related information you may need regarding your studies at Liverpool.
Contact us
Have a question about this course or studying with us? Our dedicated enquiries team can help.