Clinical Anatomy with Education
Return to top
Course overview
Develop the tools to design and deliver anatomical learning experiences on this PGCert. You'll explore the structural and functional building blocks of different body systems, examine the clinical application of anatomical knowledge, and discover contemporary educational practices in anatomical learning.
Introduction
This part-time, eight-month programme is suitable for those with anatomical or clinically focused degrees. The PGCert will enhance your knowledge of anatomy, refresh your anatomical skillset, and guide you in devising and delivering clinically-relevant anatomical learning experiences.
An exploration of the principles of anatomy will reveal the structural and functional building blocks of different body systems. You'll examine the relationship between structure and function at cellular, tissue, organ and system levels.
Your learning will be contextualised by examining the clinical application of anatomical expertise. We'll develop your critical analytical skills and assess the clinical significance of anatomical variations and abnormalities. You'll gain the communication skills and confidence to communicate complex anatomical information in a variety of ways.
The insights and understanding needed to become a credible and authentic anatomical educator are underpinned by an evidence-informed approach to teaching anatomy. We'll assess all elements of anatomical curriculum design, delivery and assessment and showcase modern educational practices.
The course uses a blended learning approach. The majority of the course is delivered online. One compulsory face-to-face week per semester provides the opportunity for hands-on practical activities and small-group workshops in the Human Anatomy Resource Centre.
Who is this course for?
The course is suitable for clinical or pre-clinical graduates, or those with a substantial element of their first degree focused on anatomy.
What you'll learn
Enhanced anatomical knowledge of changes in key body structures, covering embryonic, fetal, juvenile and adult anatomy
How to evaluate the relationship between structure and function in the human body
How to select, use and analyse the correct anatomical terminology
Communication skills that enable you to effectively and confidently share anatomical knowledge and ideas
Theories and practical aspects of anatomical education, including how to design and deliver anatomical educational experiences
The critical analytical skills required to explain the significance and clinical implications of anatomical variations, abnormalities and pathologies
The correct anatomical equipment to use in a variety of clinical situations
How to reflect on and evaluate your own future practice
Course content
Discover what you'll learn, what you'll study, and how you'll be taught and assessed.
Semester one
Compulsory modules
Principles of Human Anatomy (HARC701)

Credits: 15 / Semester: semester 1

For learners on the Clinical Anatomy with Education programme, the Principles of Human Anatomy module provides the foundational knowledge on which specialised and applied modules can be based. An introductory week is followed by a gradual progression through the key anatomical features of major body systems. Exploration of each system includes development, gross anatomy and function. Learning is through a mixture of asynchronous lectures, online seminars and independent study, across 11 online weeks. This is supported by guided access to a range of interactive digital anatomy resources. An intensive, on-campus week in the Human Anatomy Resource Centre (HARC) allows the opportunity to apply and contextualise knowledge through practical sessions, including cadaveric examination. Outcomes are assessed through a mixture of assessment types, including an extended written assignment, a presentation and a spotter style exam.
Anatomical Education (HARC702)

Credits: 15 / Semester: semester 1

For learners with an interest in educational delivery and/or leadership qualities, this module will support the development of the skills and knowledge necessary to become a credible and authentic anatomical educator. The module will provide learners opportunity to discuss and critically appraise current pedagogical theories, and to reflect on their own practice. Through lectures, seminars, and active learning activities, learners will be encouraged to link theory and practice. As a result, learners will develop an evidence-informed approach to teaching anatomy that addresses all aspects of the learning process including curriculum design, learner diversity, delivery, assessment, and feedback. The module will align with other modules on the programme enabling students to gain experience developing and delivering content that is authentic to their current practice. Learners will be encouraged to build a portfolio of activities including examples of learning and teaching practice, personal feedback, and reflection. Pedagogical themes are aligned to the UK Professional Standards Framework (UKPSF).
Programme details and modules listed are illustrative only and subject to change.
Semester two
Compulsory modules
Clinically Applied Anatomy (HARC703)

Credits: 30 / Semester: semester 2

Clinically Applied Anatomy is a specialised anatomical module which aims to build upon the foundational knowledge that learners acquire at an earlier stage in their programme. Learners will enhance and further develop their understanding of human anatomy by considering the relationship between structure and function at the cellular, tissue, organ and system level and through clinical application. Learners progress through the major body systems, week by week, exploring the key anatomical features through a clinical lens and considering the relationship between structure, function, dysfunction and pathology in a series of selected examples. Taught by an expert team of anatomists and clinicians, the module comprises online asynchronous and synchronous delivery through lectures and seminars, supported by guided access to a range of interactive digital anatomy resources. Delivery is primarily through the virtual learning environment (VLE) to develop digital fluency, and to promote independent learning and appraisal of the module content. An intensive on-campus week will additionally give students the opportunity to explore cadaveric material in-person and apply knowledge to practical scenarios. Outcomes are assessed through a mixture of assessment types, including an extended written assignment, scientific poster, video and a spotter style exam.
Programme details and modules listed are illustrative only and subject to change.
How you'll learn
The programme is primarily delivered online, with one on-campus teaching week per semester.
Online study will comprise a mix of e-lectures, live seminars, independent work and assessment activity. There is typically around three hours of e-lectures per week which includes watching videos and completing directed tasks. Online seminars are learner-led discussions, typically for two hours per week. Live seminars will be scheduled at the same times each week to help you plan part-time study around your other commitments.
The on-campus weeks are a highlight of the programme, bringing learners together for an intensive week of practical, interactive and collaborative sessions. These will involve dissections and cadaveric examinations of different specimens in small groups. Teaching is led by expert anatomists and clinicians and includes opportunities for peer-to-peer teaching. Educational workshops, assessment activities and networking events complete the timetable for each of the on-campus weeks.
How you're assessed
You'll be assessed through a combination of written assignments, presentations, spotter-style exams, self-reflection, and the creation of educational resources.
Spotter-style exams are an authentic and traditional assessment that enable you to demonstrate expertise in anatomy and its application to different scenarios.
The range of assessments are designed to build confidence, digital fluency and communication skills.
Liverpool Hallmarks
We have a distinctive approach to education, the Liverpool Curriculum Framework, which focuses on research-connected teaching, active learning, and authentic assessment to ensure our students graduate as digitally fluent and confident global citizens.
Your experience
The Human Anatomy Resource Centre (HARC) is a specialist facility for anatomical education and research. It delivers training to thousands of students and professionals each year, from an array of clinical, scientific and allied health disciplines.
Supporting your learning
From arrival to alumni, we're with you all the way:
An exicting place to study
Centre of Excellence in Teaching and Learning
Flexible delivery supporting health professionals throughout their careers
Access to Centres of Clinical Excellence across the UK
Programmes designed for international impact overseas
Training health professionals for over 180 years
Committed to technologically innovative teaching with state-of-the-art facilities.
Chat with our students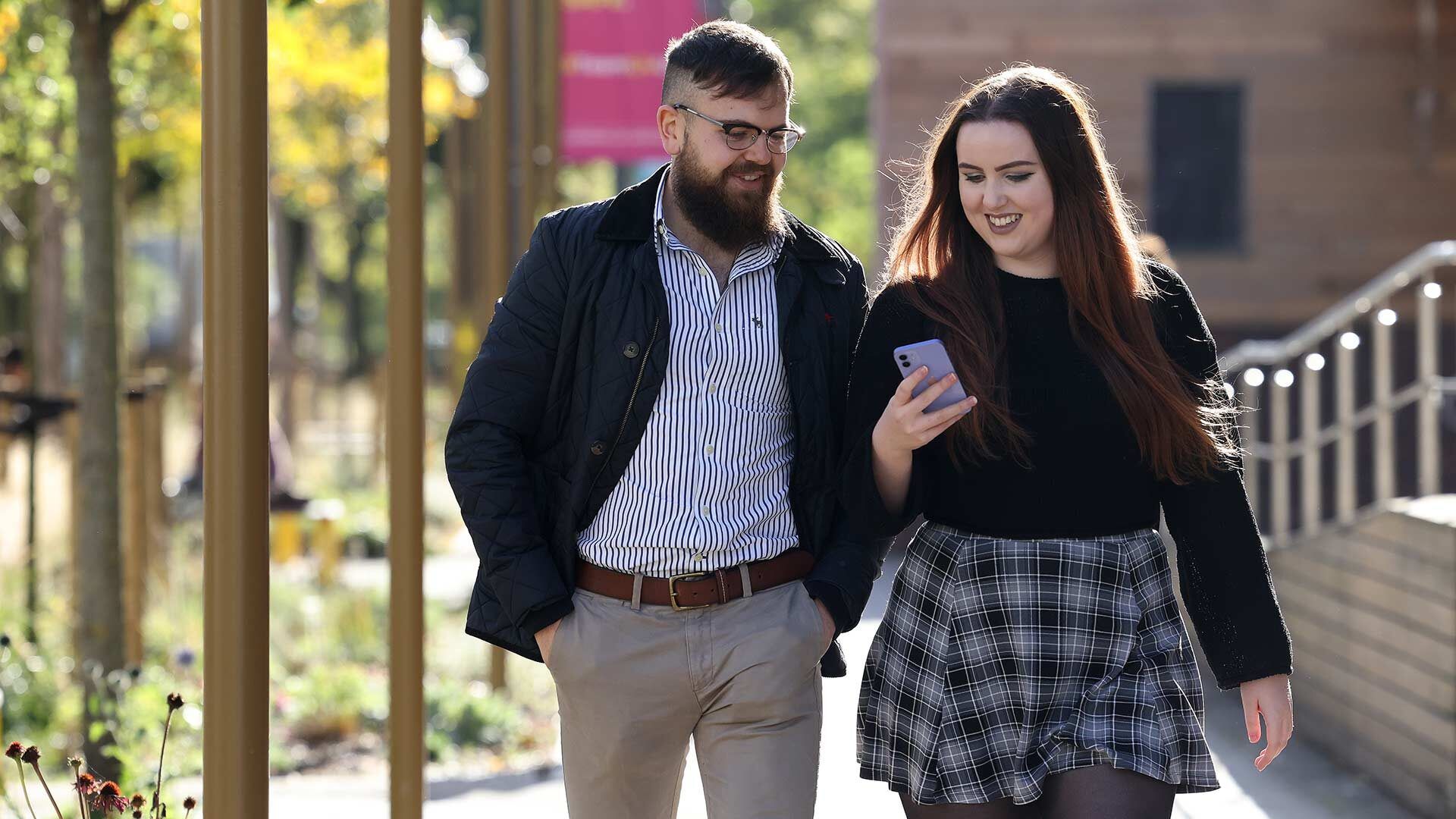 Chat with our students
Want to find out more about student life?
Chat with our student ambassadors and ask any questions you have.
Careers and employability
The programme provides you with comprehensive training in contemporary clinical and educational applications of anatomy. It is designed to enhance your employability whether your career path is educational, clinical or scientific in nature. You'll graduate with the expertise needed to design, facilitate and deliver anatomical educational experiences.
Your future
The course provides a platform to a career in areas including anatomy, medical education, clinical practice, surgery, allied health disciplines or scientific research.
It could also be the gateway to further study to complete a master's degree and potentially embark on a PhD.
Fees and funding
Your tuition fees, funding your studies, and other costs to consider.
Tuition fees
UK fees

(applies to Channel Islands, Isle of Man and Republic of Ireland)

Part-time place, per year
£3,500
International fees
Part-time place, per year
£7,200
Tuition fees are for January 2023.
Tuition fees cover the cost of your teaching and assessment, operating facilities such as libraries, IT equipment, and access to academic and personal support.
If you're a UK national, or have settled status in the UK, you may be eligible to apply for a Postgraduate Loan worth up to £12,167 to help with course fees and living costs. Learn more about tuition fees, funding and Postgraduate Loans.
Additional costs
This is a blended online and on-campus course. Students are responsible for providing their own laptop computer and may incur costs for attending on-campus sessions if they do not live in the local area.
Find out more about the additional study costs that may apply to this course.
Scholarships and bursaries
We offer a range of scholarships and bursaries to help cover tuition fees and help with living expenses while at university.
Entry requirements
The qualifications and exam results you'll need to apply for this course.
| Your qualification | Requirements |
| --- | --- |
| Postgraduate entry requirements | You will normally need a 2:1 honours degree or above, or equivalent. This degree should include a substantial anatomical component, for example a BSc (Hons) Anatomy or similar, or be a relevant pre-clinical or clinical degree, such as an MBChB programme. |
| International qualifications | If you hold a bachelor's degree or equivalent, but don't meet our entry requirements, a Pre-Master's can help you gain a place. This specialist preparation course for postgraduate study is offered on campus at the University of Liverpool International College, in partnership with Kaplan International Pathways. Although there's no direct Pre-Master's route to this PGCert, completing a Pre-Master's pathway can guarantee you a place on many other postgraduate courses at The University of Liverpool. |
English language requirements
You'll need to demonstrate competence in the use of English language. International applicants who do not meet the minimum required standard of English language can complete one of our Pre-Sessional English courses to achieve the required level.
English language qualification
Requirements
IELTS
6.5 (with a minimum of 6.0 in each component)
View our IELTS academic requirements key.
International Baccalaureate

Standard Level 5

INDIA Standard XII
70% or above from Central and Metro State Boards
WAEC
C4-6
Hong Kong use of English AS level
C
More about life in Liverpool
Discover more about the city and University.
Why study at Liverpool?
Liverpool bursts with diversity and creativity which makes it ideal for you to undertake your postgraduate studies and access various opportunities for you and your family.
Accommodation
To fully immerse yourself in the university experience living in halls will keep you close to campus where you can always meet new people. Find your home away from home.
Fees and Finance
Discover what expenses are covered by the cost of your tuition fees and other finance-related information you may need regarding your studies at Liverpool.
Contact us
Have a question about this course or studying with us? Our dedicated enquiries team can help.
If you have any questions about the content of this course please contact the Human Anatomy Resource Centre postgraduate team.