N8 Policing Research Partnership – Catalyst Project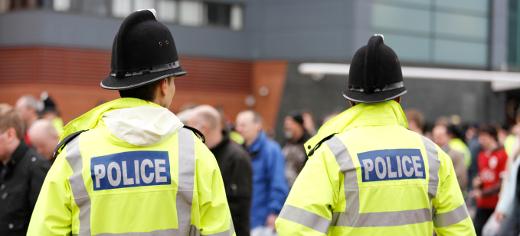 The N8 Policing Research Partnership (N8 PRP) was established to enable and foster research collaborations to address the problems of policing in the 21st century and achieve international excellence in policing research. Under the leadership of Professor Adam Crawford at the University of Leeds, the partnership secured funding from the Higher Education Funding Council for England's (HEFCE) Catalyst Scheme for an ambitious five-year programme of activity to build closer collaborative relationships with police forces in the North of England. The Department for Sociology, Social Policy and Criminology has been actively involved in the N8 PRP since its inception, and academics from within the Department are providing institutional leadership in relationship to the HEFCE Catalyst Project, as well as assuming leadership of the public engagement activity strand. Professor Sandra Walklate helped to secure the HEFCE-funding, and Dr. Liz Turner has taken on the role of institutional lead, and strand lead for public engagement.
Embedding public engagement
The relationship between the police and the public is regarded as essential to ensuring that policing serves the public fairly, effectively, and efficiently. Police forces recognise the importance of engaging with a wide range of communities, and often describe community engagement as part of everything they do, placing high importance on maintaining trust and confidence. However, the public are not always fully-informed about the pressures police work under, including resource constraints and new and emerging risks and harms. And sometimes, despite the best intentions of police, relationships with some communities can breakdown, and become marked by low confidence and a lack of trust. Embedding public engagement in the work of the N8 Policing Research Partnership means recognising the importance of the public to policing, and working with police forces to facilitate knowledge sharing and the identification of good practice in their community engagement activities. It also means exploring public attitudes towards evidence-informed policing. What role do the public think universities and other research organisations should play in informing and supporting police work?
Objectives
Over the five years of the HEFCE grant (which runs from May 2015 – May 2020) the public engagement strand will attempt to explore some of these issues, by carrying out activities in relation to two linked objectives:
Supporting and facilitating reflection on community engagement strategy and practice within police partner organisations, helping to establish a police-community engagement network for the North of England to embed knowledge sharing beyond the life of the Catalyst Project.
Producing and disseminating new knowledge about public perspectives on how university research can and should inform policing. New knowledge will be produced using a combination of quantitative survey-based methods and more qualitative approaches, including convening "Citizens Jury" events in each of the partner police force areas to discuss new research-informed ideas emerging during the life of the Catalyst Project. Engaging the public with policing, and policing research, can never be a one-off activity. It will always be complex, time-consuming and, ultimately, unfinished. It is also resource intensive. The activities of the Public Engagement Strand will embed sustainable mechanisms for continuing to develop and share new ideas about how police can best engage different communities. They will also test out different ways of thinking about relationships between university-based researchers and police policy and practice, and generate new knowledge about how the public perceive these relationships.
Upcoming Activities
During 2017, Dr. Liz Turner is leading on the delivery of:
A Police-Community Engagement Showcase event, to be attended by 80 delegates, which will launch the Northern Police-Community Engagement Network.
A snapshot survey to gain an overview of the current state of public attitudes about research partnerships between universities and police forces.
A large-scale street survey across the North of England to generate new knowledge about the role the public think research can play in helping police deal with the issues that matter most to communities.
Future plans
2018 will see the project move into a more qualitative phase of inquiry, using citizens' juries to explore public responses to research-informed innovations in policing that emerge through the research partnership, and to engage citizens in more in-depth dialogue about how universities and police can work together. For more information about the University of Liverpool's involvement in the N8 PRP and the public engagement strand of work, please contact Dr. Liz Turner.