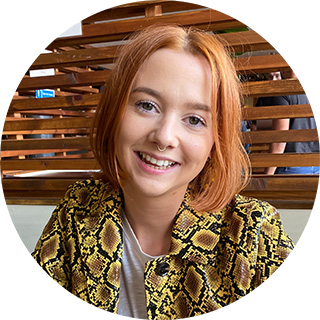 Adele Moore
Postgraduate Research Student
Department of Sociology, Social Policy and Criminology
---
Biography
Adele obtained her BA in Sociology, and MA in Social Research Methods at the University of Liverpool. She became an ESRC funded PhD candidate at the School of Law and Social Justice in October 2020
Research
Adele's research interests lie predominantly within gender studies, contraception and reproductive rights.
Thesis title
'Seizing the Means of Contraception: The Politics and Practices of Contraception in a Pandemic'.
Dates of study
PhD Start Date: October 2020
PhD Completion Date: October 2024
Supervisors
Dr Nicole Vitellone (University of Liverpool, School of Law and Social Justice) and Prof Vicky Singeton (University of Lancaster, Sociology Department)
Research summary
Adele's PhD research seeks to explore the constitution of women's contemporary contraceptive knowledges and their practices of contraceptive experimentation. It will review and interrogate the procedures and practices through which the contraceptive knowledges of young women in England are constituted.
Presented 'Ignorance, it's anything but bliss…' at the CAPPE Annual Conference – The Politics of Reproduction, 15-17 September 2021.
Member of the organising committee for 'How to do STS? The interdisciplinary challenges of doing early STS research' workshop, 7-8 April 2022.