Research
Founded in 1905, we are one of the longest-established social science departments in the world. Our critical research is often addressed to questions of social justice and illuminating power relations; it is concerned with a variety of topics ranging across crime and social harm, contemporary political arrangements and their implications, and the production and consumption of culture.
Research Clusters
Our department is home to three vibrant research clusters:
---
Coronavirus Research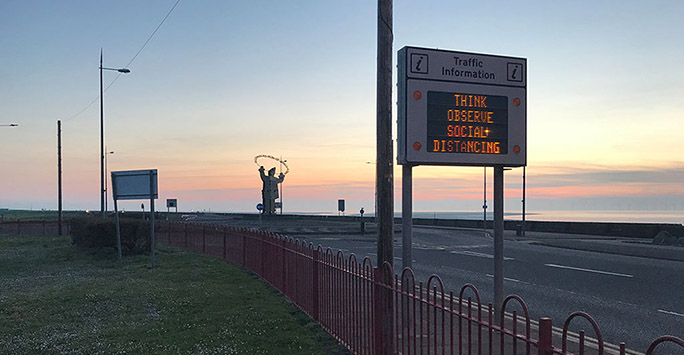 Read about ESRC funded Coronavirus Research projects including 'The Shadow Pandemic', in which Prof Sandra Walklate, Prof Barry Godfrey and Dr Jane Richardson examine challenges posed by the lockdown in responding to domestic abuse.


---
Our critical research addresses a wide range of social issues and is both theoretical and empirical in nature. We are committed to broadening the academic and public benefits of these inquiries whenever possible.
Professor David Whyte‌
---
Collaborating with External Partners
Our academics are internationally-focused and we have been developing strong relationships in Australia and South-East Asia. Currently, we have research staff exchanges and/or research programme collaborations with the University of Tasmania, University of Sydney, University of New South Wales, James Cook University, Monash University, Hong Kong City University and the Singapore Institute of Technology.
We share our expertise and insights with Government agencies; international/national/regional civil society organisations; employers, employees and trade unions; criminal justice agencies, penal reform and human rights movements; health providers and health professionals; welfare organisations and a diverse range of cultural industries, to help them influence and develop policy.
Postgraduate Research
We see the provision of training for researchers as a key part of sustaining a vibrant research culture. Since 2011, the advanced training network has promoted and facilitated methodological excellence, innovation and inter-disciplinary dialogue.
Eleanor Rathbone Public Lecture Series
Our Eleanor Rathbone Social Justice Public Lectures are a long-standing annual public lecture series hosted by the Department. Free to attend, these public lectures are central to the work of the department, relevant to the pioneering work undertaken by Eleanor Rathbone in her day and presented by respected guest speakers.
---