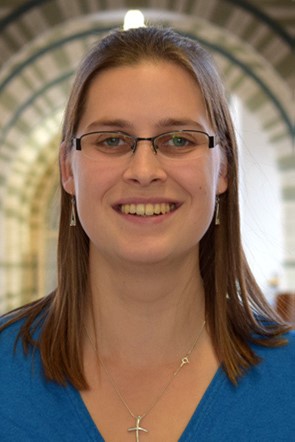 Dr
Laura
Bonnett
PhD CStat FHEA
Lecturer
Health Data Science
About
Personal Statement
I am a Medical Statistician primarily interested in the development and validation of clinical prediction models for people with recurrent conditions such as epilepsy and asthma. I am based in the Department of Health Data Science at the University of Liverpool.

My work has informed the Driving and Vehicle Licensing Agency's regulations on time off driving for people with a first-ever seizure, and driving during and after anti-seizure medication withdrawal. This work has now also underpinned European Union policy on driving.

I am a Chartered Statistician. I am also a committed STEM (Science, Technology, Engineering & Mathematics) Ambassador. As part of these roles, I have developed statistical outreach activities which can be used by anyone with an interest in the area at a variety of events such as careers fairs, science festivals and STEM clubs (www.rss.org.uk/hands-on).
Prizes or Honours
William Guy Lecturer (Royal Statistical Society, 2022)
William Guy Lecturer (Royal Statistical Society, 2021)
William Guy Lecturer (Royal Statistical Society, 2020)
Peter Holmes Prize (Teaching Statistics, 2019)
Awardee - Twenty in Data & Technology (Women in Data, 2019)
Best Platform Presentation (UK International League Against Epilepsy Conference, 2019)
Best Oral Presentation (Institute of Translational Medicine Research Day, 2019)
Commended - Outstanding Contribution to Public Engagement (University of Liverpool Staff Awards, 2018)
Runner-Up Platform Presentation (UK International League Against Epilepsy Conference, 2017)
Best Platform Presentation (UK International League Against Epilespy Conference, 2016)
Rosalind Franklin Award Lecture (British Science Festival, 2017)