BISA South East Europe Working Group Annual Workshop
Posted on: 10 January 2019 by Mate Subasic in 2019 posts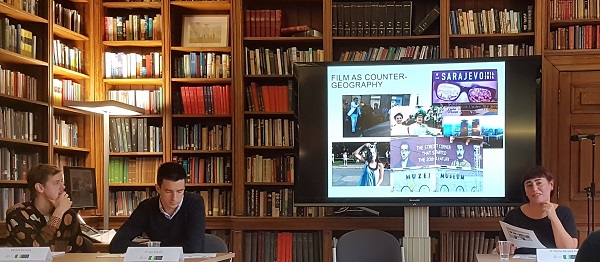 The Europe and the World Centre (EWC) was delighted to host the British International Studies Association South East Europe Working Group Annual Workshop at the University of Liverpool in November 2018. The workshop's focus was on External Influences in South East Europe, as PhD student Mate Subasic explains.
---
In the first session, the scholars were trying to tackle the issue of norms diffusion. Some cases in South East Europe are suggesting that international norms don't necessarily take hold in every society and this problem appears in other regions as well. Other cases suggest that there is a lack of credibility by some normative actors such as the EU and that their legitimacy should not be taken for granted. Hence, there is an agreement that we need to explore the constraints by introducing new research methods that allow for a better understanding of the underlying processes within the given societies.
In the second part, scholars were trying to portray the ways in which different international actors influence particular political figures or parts of society that in return support the interest of the respective international actor. This kind of influence can have a broad implication for the democratisation of the respective societies. The effects in the region of South East Europe appear to be twofold. In some cases, semi-authoritarian leaders obtain external legitimacy in this way while in other cases, society becomes dependent on external influences and transforms in opposition to the local interests.
In addition to panel presentations, an interactive session took place aimed primarily at post-graduate researchers and early career researchers. The idea was to bring together younger and more senior scholars to discuss the challenges they face in their research particularly on the methodological side of their research. The benefits of fieldwork experience in the region for professional and academic development were emphasised. The fieldwork challenges our perspectives and understanding of the world. It gives us an opportunity to listen to those people whose voices are not often heard.
Even if South East Europe sometimes seems distant, the transition that it went through makes it a valuable ground for the researchers. The region went through a fivefold transition and it was the focus of the many international actors for the last twenty years. The results of the international involvement are now coming to light and it allows us to assess its impact. It gives us an opportunity to develop further mechanisms that work and to reject those that don't appear to be supporting the development of the society.
Discover more
---