Opinion: Why Vladimir Putin cannot ignore Russians' social rights
Posted on: 20 June 2018 by Eleanor Bindman in 2018 posts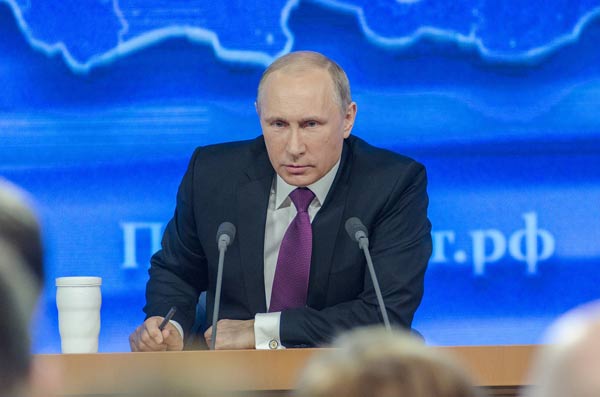 What is the role of Russia's post-communist state in providing housing, healthcare, pensions or social security?

Dr Eleanor Bindman's new book Social Rights in Russia: From Imperfect Past to Uncertain Future explores how Russians struggle for these rights and what this means for President Vladimir Putin's power.
---
Human rights infringements in Russia are well-known but you focus on social rights. Why are social rights important for understanding President Vladimir Putin's Russia?
Social rights remain of primary importance to the Russian public and are often ranked by them as being at least as important, if not more important, as human rights. Social rights include the right to housing, healthcare, pensions and social security whereas civil and political rights include human rights such as the right to freedom of speech, to receive a fair trial and the right not be tortured. In Russia social rights have a history of being legally and politically important which dates back to the Russian Revolution of 1917. The Soviet Union placed a great deal of importance on these rights, while systematically violating civil and political rights, and developed an extensive, entirely state-funded welfare state to realise them in practice. The situation in Putin's Russia is naturally rather different:
while social rights are still inscribed in the constitution, Russia's welfare state has been subjected to funding cuts, privatisation and outsourcing and the quality of its provisions are fairly poor. This in turn helps shape policy development in terms of welfare provision within the context of Russia's electoral authoritarian regime.

How did you research the book?
I interviewed non-governmental organisations (NGOs) working on human rights or with vulnerable groups such as the elderly and the disabled. I also spoke to research institutes and some of Russia's regional human rights ombudsmen. I had worked in the NGO sector in Russia from 2005-2006 so I had a good idea of which organisations I wanted to approach. It was fascinating to hear the experiences of different groups across six different Russian cities, including Moscow and St Petersburg.


What lessons does Russia's experience with social rights hold for other countries?
It's important to recognise that the right to housing and healthcare and so on are 'real' human rights to which citizens are (or should be) entitled and that the failure to take them seriously or to translate them into adequate social service provision can have political ramifications, even within a non-democratic regime. This is particularly important given that social rights have been under attack from the austerity measures introduced in many European countries as a result of the global financial crisis of 2008-2009.
Discover more
Find out more about studying Contemporary Russian Politics at Liverpool. This course gives an overview of developments in Russia's domestic politics and foreign policy since the collapse of the Soviet Union in 1991.
---