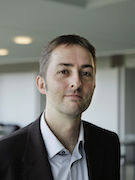 Professor
Thomas
Schramme
Professor
Philosophy
Research
Need-Based Justice and Distribution Procedures
Webage of the research group
The objective of the research group "Needs-Based Justice and Distribution Procedures" is to empirically contribute to establishing a positive and informed normative theory of needs-based justice. This theory should provide answers to four questions: (i) How do individuals identify their needs and which distributions are considered sufficient for those needs? (ii) On the collective level, what is considered needs-based justice and which processes lead to acceptance of those needs? (iii) Which collective dynamics unfold during this acceptance process in the context of (un-)stable political compromises? (iv) Which incentive-based effects of the collective level can be observed on the individual level, and is a needs-based redistribution sustainable? We assume that the principle of needs-based justice minimizes the conflict between selfish and strategically influenced (social preferences) and ethically reflected ideals of justice, if the acceptance of needs happens transparently (social objectivation) and if available information is optimally utilized through expertise (factual objectivation). Thus, in order to provide answers to our four questions, two main hypotheses are being tested: The transparency hypothesis assumes that the individual and collective acceptance of a redistribution increases with more transparency of decision making processes regarding the recognition of needs. Simultaneously, the expert hypothesis assumes that the objectivation of decisions on the recognition of needs through the utilization of expertise increases the acceptance of a redistribution. Seven interdisciplinary sub-projects investigate one of the four research questions from the perspective of one of our main hypotheses.
Within this project I co-lead a sub-project on "Limits of Proceduralism? Experimental Investigations on the Stability of Procedures of Needs Identification". A fully funded PhD student, Andrew Fassett, supports me.
Psychopathology of Moral Agency
This project aims at an empirically informed theory of normal moral agency. It combines research from psychopathology with philosophical thinking about what makes us moral. One of the capacities humans need in order to be able to think and act morally seems to be empathy, i.e. the capacity to understand and feel what another person feels. Impairments of empathy and other morally relevant capacities, for instance in the case of psychopathic traits, seem to lead to impairments in social skills, including morality. The project sees such psychopathological cases as an important source for understanding normal moral agency.
I have published several papers and edited collections in this area, most recently the anthology "Forms of Fellow Feeling: Empathy, Sympathy, Concern and Moral Agency", co-edited with Neil Roughley (CUP 2018).
Paternalism
This is a long-standing interest of mine. I have published a few papers on paternalism, also in relation to perfectionism. I was awarded a fellowship by the German Volkswagenstiftung to work on a book in this area. This study is still to be published.
Research Grants
How Does it Feel? Interpersonal Understanding and Affective Empathy
ARTS AND HUMANITIES RESEARCH COUNCIL (AHRC)
February 2020 - January 2023
Research Collaborations
Centre for the Humanities and Social Sciences of Health, Medicine and Technology
Project:
Member
Internal
I am one of the co-leads of the research theme "Arts, Well-Being and Mental Health"
https://www.liverpool.ac.uk/humanities-social-sciences-health-medicine-technology/