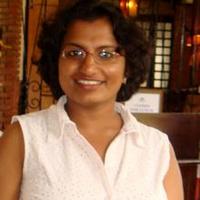 Dr
Sujitha
Subramanian
Senior Lecturer in Law
Law
About
Personal Statement
I am Senior Lecturer in law at Liverpool Law School since 2016. Before joining Liverpool, I was Lecturer in Law at University of Bristol, England (since 2012) and Aberystwyth University, Wales (since 2008). I also have experience teaching at Anglia Ruskin University, Cambridge (UK); Wroclaw University (Poland); Masaryk University (Czech Republic); University of East Anglia (UK) and Norfolk County Council. I have a research-led teaching approach and have taught undergraduate, and post-graduate students in the area of intellectual property law, competition law and law of contract. I have a PhD in Intellectual Property Law/Competition Law and an LLM in International Trade and Finance Law. My PhD degree studies was fully funded and I was based at the ESRC Centre for Competition Policy, Norwich whilst writing the thesis.

My current admin role is to enhance research internationalisation at the Law School. I will be dealing with requests relating to Liverpool Law staff mobility to universities outside UK and likewise, international research scholars who intends to visit the University of Liverpool Law School.

I am also the Co-Director of the Law & Economic Governance Unit at Liverpool Law School.
I have previously served on the Senate of both Aberystwyth University and University of Bristol.
I have also served as Director of Postgraduate Studies at Aberystwyth University, and Deputy Director of ERASMUS Study Programme/External Research Visitor Coordinator at University of Bristol.