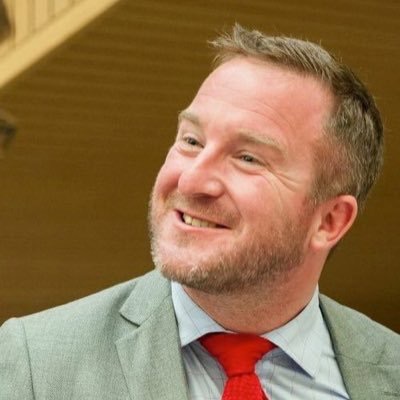 Dr
John
Tribe
LL.B. LL.M. PGCE (FHEA). Ph.D.
Senior Lecturer in Law
Law
About
Personal Statement
John's research interests are insolvency law, bankruptcy history and equity and trusts. He is currently researching insolvent charities, timeliness in corporate insolvency and the narrow deployment of the creditors' bargain theory. An exponent of progressive communitarianism, John approaches his bankruptcy scholarship from a normative and critical reform perspective. This work is underpinned by his legal history scholarship.

John is joint author, with John Briggs of 3/4 South Square, of Muir Hunter on Personal Insolvency, "the leading textbook on personal bankruptcy" (per Lord Millett, 2015) which was first produced by Lord Justice Vaughan Williams in 1870. The work is frequently cited with approval in the Superior Courts of England and Wales, including five references in 2017, four in 2019, and three in 2020. The work has also been cited in a number of Commonwealth jurisdictions, most recently in New Zealand's Court of Appeal. John sits on a number of editorial boards including the BPIR law reports, Corporate Rescue & Insolvency, and Mithani: Directors' Disqualification.

In 2006 John gave evidence to the Scottish Parliament on bankruptcy reform. He has undertaken funded commissioned research for, inter alia, the Insolvency Service, Grant Thornton, Baker Tilly, KPMG and ICAEW. An experienced media commentator, John has appeared on Sky television, BBC television and radio and given a number of quotes to the national and international press on insolvency matters. In 2016 John was appointed as an Academic Associate of Exchange Chambers.

John joined Liverpool Law School in 2016. Following completion of postgraduate work at University College London, he was appointed to his first academic post in 2003. He has taught in various capacities at Kingston University, the London School of Economics and Political Science, the University of Surrey, the Russian Academy of Justice (part of the Supreme Court of the Russian Federation) and Beijing Normal University. John obtained a PGCE in 2004 and is a Fellow of the Higher Education Academy (FHEA).

John is currently supervising one doctoral candidate at the University of Liverpool. Kerry Usher is examining aspects of cross-border insolvency. John would be happy to hear from prospective doctoral candidates with an interest in insolvency law.
Other Personal Distinctions
ESRC Collaborative Innovation Grant - Methods NW ('Financial Crime and Corporate Responsibility: Legal and historical approaches') with Dr. Cerian Griffiths (Lancaster University) (Economic & Social Research Council (ESRC) , 2019)
Columnist, Liverpool Law - the Journal of the Liverpool Law Society (Liverpool Law Society, 2016)
Parliamentary Committee Witness (invited) (Scottish Parliament, Edinburgh , 2006)