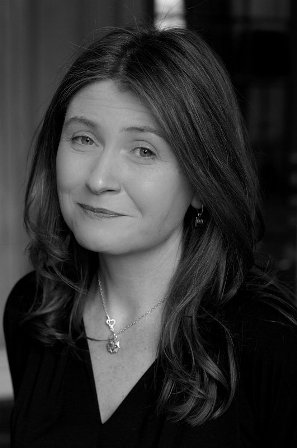 Prof
Deryn
Rees-Jones
B.A.(Hons), M.A., Ph.D
Professor
English
Biography
Personal Statement

After studying English at the University of Bangor, and then completing a literature PhD at Birkbeck College, University of London, I eventually moved to the University of Liverpool in 2002. My critical writing is largely on twentieth-century women's poetry but I am always keen to think about ways poetry might have conversations across disciplines. Collaborations with artists have been central to my work over the last decade, and I am currently working on a book about the literary narratives which inform the pictures of the artist Paula Rego, which is forthcoming from Thames and Hudson. Other smaller projects include essays on the uses of repetition in the poetry of Elizabeth Bishop, on poemfilms, and end-of-life writing. I currently have plans for a new book on creativity, ethics and aesthetics.

As well as working as a literary critic I am also a poet, and I have published four well-received volumes of poetry. 'The Memory Tray' (1994) was shortlisted for the Forward Prize for best first collection; more recently 'Burying the Wren' (2012) was shortlisted for the T.S. Eliot Prize, and the Roland Matthias Prize for Poetry; it was also a TLS Book of the Year and a Poetry Book Society Recommendation. I was named as a Next Generation poet by the Poetry Book Society in 2005, and have been invited to judge numerous poetry prizes, including the National Poetry Competition, the T.S. Eliot Prize, the Costa Prize (Poetry) and every two years chair the judging panel for the English Association's Michael Murphy Poetry Prize for a best first collection of poetry. I'm the editor of 'Modern Women Poets', an anthology of twentieth century women's poetry, and I am also the editor of Pavilion Poetry, http://www.liverpooluniversitypress.co.uk/collections/series-pavilion-poetry. My selected poems, 'What It's Like to Be Alive' was published in 2016 and is a Poetry Book Society Special Commendation.

I am a co-editor of 'Women: A Cultural Review' (Taylor and Francis) and, with Ralph Pite (Bristol) editor of Liverpool University Press' 'Poetry And' series.

I co-direct the University of Liverpool's Centre for New and International Writing (www.liv.ac.uk/new-and-international-writing/).

I am currently the holder of a major Leverhulme Research Fellowship, and will be on research leave until September 2018.
Personal Distinctions
Invitation to judge National Poetry Competition (Invitation to Perform, Poetry Society 2010)
Invitation to Judge (Poetry Society 2010)
Cholmondeley Award (Society of Authors 2010)
Cholmondeley Award (The Society of Authors 2010)
Day COnference on Women's Poetry, Keynote Lecturer (Invitation to Speak, University of Newcastle 2010)
Invitation to be a fellow of the English Association (English Association 2008)
Contemporary WOmen's Poetry (Invitation to Speak, Oxford Brookes POetry Centre (declined) 2007)
Invitation to read poems (Invitation to Speak, Bath Spa University 2006)
Invitation to speak and to be member of Management Committee/ Editorial Board (Invitation to Speak, British and Irish Poetry conference 2006)
Invitation to judge 2006 Whitbread Prize (poetry) (Whitbread Prize 2006)
Invitation to judge centenary poetry prize, with Andrew Motion, Peter Porter (Invitation to Perform, English Association 2006)
---