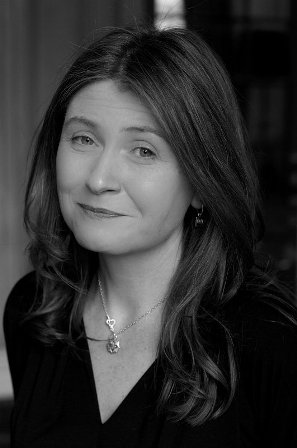 Professor
Deryn
Rees-Jones
B.A.(Hons), M.A., Ph.D
Professor
English
About
Personal Statement
I have taught at the University of Liverpool since 2002. My critical writing has largely been on twentieth-century women's poetry (see 'Consorting with Angels: Modern Women Poets', 2005). Most recently I have spent time writing a series of essays on music and repetition in the work of the poet Elizabeth Bishop. I am always keen to think about ways poetry might have conversations across disciplines and I am especially interested in the relationship between language and the visual arts, and the arts and sciences. My most recent monograph, funded by a Leverhulme Trust fellowship, explored the literary narratives which inform the pictures of the Portuguese artist Paula Rego: 'The Art of Story' is published by Thames & Hudson. An exhibition, 'The Errant Muse', with my long term collaborator, the artist Charlotte Hodes, was shown at Liverpool's Victoria Gallery & Museum in 2019. I have recently finished working on a British Academy funded project, 'Yemen in Conflict', collaborating with colleagues at the University of Leeds and the Liverpool Arab Arts Festival, running community workshops and commissioning filmpoems of work by contemporary Yemeni writers. I am now working on a new experimental book on creativity, ethics and aesthetics, which will explore the parallel lives and works of Virginia Woolf and Melanie Klein.

I also work as an editor (see 'Modern Women Poets', an anthology of twentieth-century women's poetry, 2005) and edit Liverpool University's Press's Pavilion Poetry series of living poets.

http://www.liverpooluniversitypress.co.uk/collections/series-pavilion-poetry.

I have published five well-received volumes of poetry. 'The Memory Tray' (1994) was shortlisted for the Forward Prize for best first collection; more recently 'Burying the Wren' (2012) was shortlisted for the T.S. Eliot Prize, and the Welsh book of the Year; it was also a 'TLS' Book of the Year and a Poetry Book Society Recommendation. My most recent book of poems, 'Erato' was again a Poetry Book Society Recommendation, and shortlisted for The Welsh Book of the Year and the TS Eliot Prize, 2019. My selected poems, 'What It's Like to Be Alive' was published in 2016 and was a Poetry Book Society Special Commendation.

I was named as a Next Generation poet by the Poetry Book Society in 2005, and have been invited to judge numerous poetry prizes, including the National Poetry Competition, the T.S. Eliot Prize, the Costa Prize (Poetry), and the Pigott Poetry Prize. Every two years I chair the judging panel for the English Association's Michael Murphy Poetry Prize for a best first collection of poetry.

I would welcome applications from students wishing to pursue doctoral work, either critical or creative, in poetry; gender; twentieth-century women's writing, especially on Virginia Woolf, Elizabeth Bishop, and contemporary poetry by women; or more generally on relationships between text and image; and interdisciplinary projects in relationship to the visual arts, psychoanalysis, ecology. Past and current PhD supervisions have seen students working on long poems, Ted Hughes, Denise Riley, women's autofiction, writing of climate crisis, Frank Bidart, and Jorie Graham.

I am a co-editor of 'Women: A Cultural Review' (Taylor and Francis) and, with Ralph Pite (Bristol) editor of Liverpool University Press' 'Poetry &' series.

I also co-direct the University of Liverpool's Centre for New and International Writing (www.liv.ac.uk/new-and-international-writing/).

My office hours this semester are Mondays from 12-1pm, or otherwise by appointment.



Prizes or Honours
Cholmondeley Award (Society of Authors, 2010)
Cholmondeley Award (The Society of Authors, 2010)
Invitation to be a fellow of the English Association (English Association, 2008)