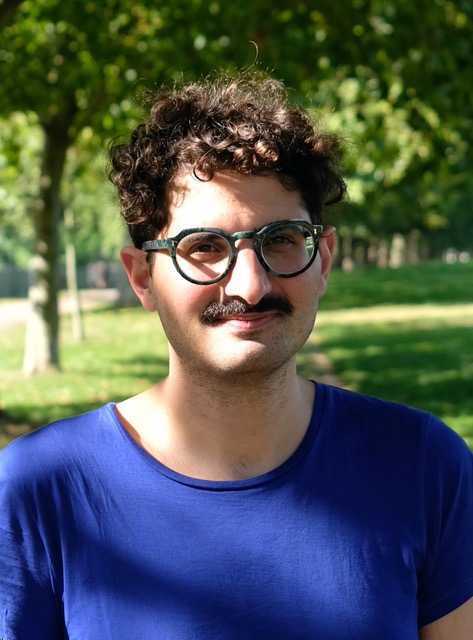 Dr
Daniel
Abdalla
William Noble Research Fellow
English
About
Personal Statement
My research is on literature from the mid-nineteenth to mid-twentieth centuries and focuses on the ways that authors engage with science. I also serve as Deputy Director of the Literature and Science Hub Research Centre.

Currently, I am working on a monograph centred around heredity and inheritance in the works of four prominent American writers of the late-nineteenth and early-twentieth centuries: Henry James, Edith Wharton, Elizabeth Robins, and W. E. B. Du Bois. Yet, rather than focus on works by these authors that are best known to scholars, I turn to the neglected genres of these canonical authors' careers. Using extensive archival research, I trace how theories of Darwinian evolution influenced these authors' engagements with realism, questioning of discourses like eugenics, and engagement with philosophical Pragmatism. Key to my approach is a historical understanding of the relationship between modern drama and the novel, and so I am also interested in the work of playwrights such as George Bernard Shaw, Henrik Ibsen, Cicely Hamilton, and Rachel Crothers.

This project is based on my recently completed doctoral thesis in English at the University of Oxford, where I was Esmond Harmsworth Graduate Scholar at the Rothermere American Institute, as well as doctoral research assistant on the European Research-funded project Diseases of Modern Life. Work from the project has been presented most recently at the 19th Annual Shaw Symposium in Niagara-on-the-Lake, Ontario (2022), for which I was awarded the Ronald Bryden Scholarship.

At Liverpool, I am continuing my interest in cultural encounters and developing projects related to ecological extraction and indigeneity in the literature of the Arctic regions, especially through figures such as Matthew Henson and Jack London; as well as a project with an emphasis on global modernisms which draws on my interest in the literature of other languages (at the moment, I am particularly interested in French and Arabic). I also work alongside colleagues at other universities in my role as executive committee member at the British Association for Modernist Studies and membership of the British Society for Literature and Science, British Association for American Studies, and International Shaw Society.

Finally, I am a core member of the digital reading project LitHits, which aims to connect non-specialist readers to works of literature and has been developed alongside Oxford University Innovations. You can sign up for our newsletter here.