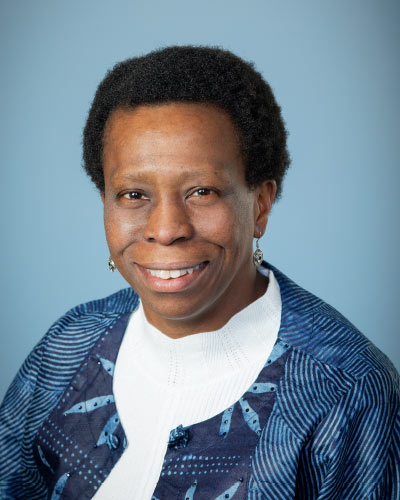 Professor
Ola
Ola Uduku
PhD M.Phil MSc BSc MBA PgCert
Head of School, Roscoe Chair of Architecture
Architecture
Professional Activities
Summary
ADVICE TO INTERNATIONAL BODIES
Keynote Speaker on African Cultural Identity and ownership: reshaping mindsets, to the symposium organised by United Nations Office of the Special Adviser on Africa, The African Union and UNESCO (April 2021)
file:///Users/ola/Downloads/ADS%202021%20letter%20of%20invitation%20-%20Professor%20Ola%20Uduku%20(3).pdf

Member of Expert Advisory Team of Modernist Heritage in Africa (MoHa) Project co-ordinated by the University of Cape Town, South Africa and University College London in association with UNESCO, ICOMOS and the Africa World Heritage Fund.
Currently contributing to the drafting of the Cape Town Declaration on Heritage and conservation in Africa.
Weblink: file:///Users/ola/Downloads/Prof%20Ola%20Uduku%20(10).pdf

DOCOMOMO INTERNATIONAL
Member of International Scientific Conference organisation Committee with specific remit for Africa. Also advisory role and supporter for Docomomo Groups in Nigeria, Ghana, and Sudan, and co-ordinator of Docomomo Africa sub-group including Angola, Mozambique and South Africa.

INVOLVEMENT IN NATIONAL BODIES
National REF21 Panel C Architecture and Landscape Full panel member.
Work on full national output reviewing from March (2021) to January (2022)

Royal Africa Society – Council member part of the All-Party Parliamentary Group (APPG) on Africa

African Studies Association UK (ASAUK) – President of the Association and organiser of the biennial ASAUK conference on Africa in 2022

UUKi Sub-Saharan Africa Network – Member of the UUKi Africa network subgroup, an information platform for academics and institutions with research and KE interests in Africa.


Publication Reviews
Referee (Journal Habitat International, 1997 - present)