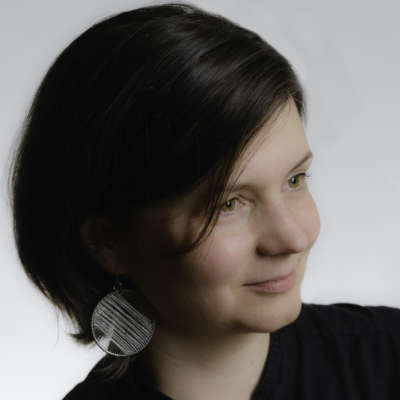 Professor
Luca
Csepely-Knorr
PhD, MPhil, MA, MSc, MEd, PgCert
Chair in Architecture
Architecture
About
Personal Statement
Luca Csepely-Knorr is Chair in Architecture at the Liverpool School of Architecture. She is a chartered landscape architect (Chamber of Hungarian Architects) and art and architectural historian educated in Hungary (Corvinus University of Budapest and Eötvös Loránd University of Budapest) and in the UK (Manchester Metropolitan University). Luca worked as a landscape architect for the Municipality of Budapest before starting her academic career. She has been since involved in architectural and landscape architectural education and research both in the UK and in Hungary.

Before joining the Liverpool School of Architecture, she worked as Reader in Architecture at the Manchester School of Architecture, where she led design studios for both under- and postgraduate architecture and landscape architecture students, lectured in various history and theory units, and guided postgraduate research projects. She was co-director of the Architecture Research Hub and directed the post-graduate research courses.

Luca's research focuses on the histories of architecture, landscape architecture and urban design from the late 19th century to the 1970s. Her bi-lingual monograph, 'Barren Places to Public Spaces: A history of public park design in Budapest 1867-1914' has brought her a special jury award by the Hungarian Association of Architects at the Landscape Architect of the Year Award in 2017, and is now available open-access both in Hungarian and in English.

She is currently leading the AHRC Research, Development and Engagement Fellowship 'Women of the Welfare Landscape', that commemorates the network of women and their collaborators who have had a major impact on shaping the post-war designed landscapes of the British Welfare State. The project has a strong focus on public engagement supported by leading non-HEI partners in the fields of architecture and landscape history, such as the Landscape Institute, the Gardens Trust, The Society of Architectural Historians of Great Britain, the Garden Museum and Historic Environment Scotland.

Luca is Co-investigator of the AHRC – NERC UK Landscape Decisions Programme funded 'Landscapes of Post-War Infrastructure' project that considers the landscapes of infrastructure broadly, but with attention to their cultural, amenity and ecological values. The project had a variety of co-curated outputs, including an edited book (You Love Me Really: Journeys Through Landscapes of Post-War Infrastructure), journal articles and book chapters, as well as exhibitions, artists' talks and upcoming boardgames and films.

Her most recent AHRC Networking grant, IFLA 75: Uncovering Hidden Histories will bring together academics and archivists from 10 European institutions to strengthen and expand international expertise in landscape architecture, landscape history and archival and museum studies.