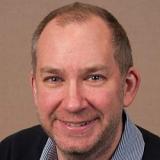 Professor
Pat
Eyers
BSc/PhD
Johnston Chair of Biochemistry and Head of Department
Biochemistry, Cell and Systems Biology
Research
Research Overview
I am the recipient of >£4 million in personal and >£12 million in collaborative funding at the University of Liverpool in the last decade. I have trained 12 PDRAs (2 currently active) and 15 PhD students (3 currently active) and with our international collaborators, we are developing new methods for quantitative analysis of cell signaling, notably the enzymes that control covalent modifications of proteins. My work spans co-discovery of the protein kinase gatekeeper residue (a major determinant of drug-resistance) and the first use of drug-resistant kinase alleles for inhibitor target validation, through to our recent analysis of redox phosphoproteomes in model systems. In 2018, we began a programme of work to analyse the redox biology of cell signalling , and recently disclosed conserved mechanisms of Ser/Thr protein kinase regulation that are likely to be relevant to multiple antioxidant stress responses in eukaryotic cells.
Cell Signalling, Protein phosphorylation, sulfation and chemical biology
• Chemical Biology, protein kinase regulation, kinase and sulfotransferase inhibitors: resistance and escape mechanisms in human cancer cells and identification of new and 're-purpoused' small molecule inhibitors to target unstudied and 'drug-resistant' kinases
• Liverpool Enzyme Screening and Assay Facility; Academic Lead and Director: screening of protein kinases and small molecule modulators using microfluidic-based technology. In collaboration with academia and pharmaceutical companies
• Molecular analysis of human protein pseudokinases and members of the 'dark' kinome, which contains many new drug targets. Employing chemical genetics to uncover the effects of small molecules on (pseudo)kinase function in vitro and in vivo
• Protein Kinase Biophysics: NMR, Ion Mobility and cryo-EM analysis of differentially activated and drug-resistant Mps1, Aurora A and pseudokinase proteins in complex with regulators and ligands. Design of new reporter assays to measure ligand occupancy
• Transcriptional Kinome-wide analysis of cellular signalling networks in human cancer cells. In particular, kinome 'rewiring' in response to clinical compounds

Protein and glycan sulfation
We are investigating how sulfation-dependent signalling occurs in vertebrate cells, and how this controls a number of key intracellular and extracellular signalling events.
Research Grants
Bench Fees for Jamilah Mohammed D Alshehri (201534553)
KING SAUD UNIVERSITY (SAUDI ARABIA)
May 2022 - April 2026
A new mechanism of redox regulation in Ser/Thr protein kinases
BIOTECHNOLOGY & BIOLOGICAL SCIENCE RESEARCH COUNCIL
March 2023 - February 2026
Neutrophil extracellular traps (NETs) as a therapeutic target for the treatment of auto-immune inflammatory disease
VERSUS ARTHRITIS (UK)
September 2022 - November 2023
A data analytics framework for mining the dark kinome
NATIONAL INSTITUTES OF HEALTH (USA)
May 2019 - April 2022
Non-canonical protein phosphorylation in human cancer cells
NORTH WEST CANCER RESEARCH INCORPORATING CLATTERBRIDGE CANCER RESEARCH (UK)
June 2018 - January 2022
Studentship for Emma Fairweather
ASTRAZENECA LIMITED (UK)
October 2017 - September 2021
Understanding the complexity of post-translation modifications by enhancing UK capability for top-down proteomics
BIOTECHNOLOGY & BIOLOGICAL SCIENCE RESEARCH COUNCIL, KEELE UNIVERSITY (UK), UNIVERSITY OF LEEDS (UK)
June 2017 - June 2018
3-O-sulfated heparan sulfate translocation in altered membrane biology: A new strategy for early population screening and halting Alzheimer's neurodegeneration (ArrestAD)
EUROPEAN COMMISSION
January 2017 - May 2022
Therapeutic relevance of crosstalk in the Aurora A and PLK4 signalling modules
NORTH WEST CANCER RESEARCH INCORPORATING CLATTERBRIDGE CANCER RESEARCH (UK)
October 2017 - September 2020
Increasing Industry Engagement and Open Innovation in Health and Life Sciences - Proximity to Discovery Award
MEDICAL RESEARCH COUNCIL
March 2016 - August 2017
New tools and resources to evaluate biological sulphation
BIOTECHNOLOGY & BIOLOGICAL SCIENCE RESEARCH COUNCIL
October 2016 - March 2018
A streamlined approach for the analysis of drug-resistant protein kinase alleles
NORTH WEST CANCER RESEARCH INCORPORATING CLATTERBRIDGE CANCER RESEARCH (UK)
January 2016 - December 2017
Investigating in vivo resistance mechanisms to MEK inhibitors in uveal melanoma to enable novel combinatorial therapies.
NORTH WEST CANCER RESEARCH INCORPORATING CLATTERBRIDGE CANCER RESEARCH (UK)
March 2016 - May 2019
Role of serine protease activity in the pathogenesis of muscular dystrophy
MUSCULAR DYSTROPHY ASSOCIATION USA)
September 2015 - January 2019
Application of advanced MS instrumentation to protein ligand binding and PTM characterisation
BIOTECHNOLOGY & BIOLOGICAL SCIENCE RESEARCH COUNCIL
January 2015 - January 2016
Kinome-wide analysis of KRASand MYC driven cancer cell models exposed to clinical kinase and bromodomain inhibitors
NORTH WEST CANCER RESEARCH INCORPORATING CLATTERBRIDGE CANCER RESEARCH (UK)
September 2014 - August 2017