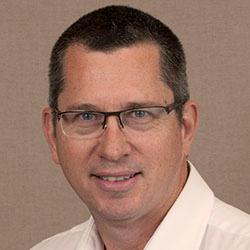 Prof
Jerry
Turnbull
BSc (Hons), PhD FRSB FRSC
Johnston Professor of Biochemistry
Biochemistry & Systems Biology
About
Personal Statement
Prof Jeremy E Turnbull

BSc (Hons) Biochemistry 1983 University of Wales
PhD 1990 University of Manchester
MRC Senior Research Fellow 1996-2006
FRSB 2011
FRSC 2012

Prof Turnbull heads the Molecular Glycobiology Research group (currently 1 Postdoctoral Fellow, 1 Technician and 2 PhD students). Their research interests cover the molecular glycobiology of heparan sulphates (a specialized class of multi-functional glycoproteins) in health and disease, including drug discovery. Major topics of interest include the structure-activity relationships of these complex glycans; development of glycomics approaches for systems level investigation of HS glycans; their functional roles in complex biological systems; applications in stem cell biology and in drug discovery for cancer, neurodegenerative diseases and spinal cord injury. Prof Turnbull is also the lead for the Molecular Basis of Therapeutic Targeting research theme within IIB.
Prizes or Honours
Visiting Erskine Fellow, University of Canterbury, New Zealand (University of Canterbury, 2014)
Fellow of the Royal Society of Chemistry (Royal Society of Chemistry, 2012)
Elected Chair, Gordon Conference on Proteoglycans 2016 (Proteogiycan Gordon Conferences, 2012)
Fellow of the Society of Biology (Society of Biology, 2011)
Johnston Chair of Biochemistry, University of Liverpool (2009 - ) (University of Liverpool, 2009)
Elected Chair, 4th Gordon Conference on FGFs, Italy, 2012 (FGF Gordon Conference, 2008)
Organizer, Biochem Soc. 67th Harden Conference, Decoding HS Biology, Cambridge, March 2009 (Biochemical Society, 2008)
Visiting Erskine Fellow, University of Canterbury (2007) (Visiting Erskine Fellow, University of Canterbury, New Zealand , 2007)
Editorial Board Member, Journal of Biological Chemistry (2005 - 2009 ) (Journal of Biological Chemistry, 2005)