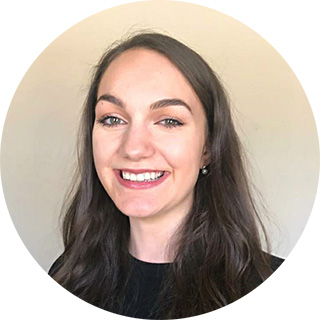 Lara MacLachlan
Postgraduate Research Student & Graduate Teaching Assistant
Department of Sociology, Social Policy and Criminology
---
Biography
Lara joined the Department as a Graduate Teaching Fellow in 2020. Lara holds a BSocSc in Sociology and Social Policy and a Masters in Common Law from University College Dublin. She also completed an Advanced Diploma in Immigration and Asylum Law at the King's Inn, Dublin. Lara has previously worked as a research assistant on the Learn2EndGBV project at the IRIS Centre, University College Dublin. She is currently working as a research assistant for the Centre of Socio-Legal Studies at the University of Oxford.
Research
Lara's research aims to better understand the process of civil legal aid support from both the users and providers perspective in Ireland. It also explores the influence of legal capability on these interactions. Her broad research interests are social inclusion, gender, legal consciousness and access to justice.
Supervisors
Dr David Baker, Dr Diane Frost and Dr Jennifer Sigafoos.
Dates of study
2020 - 2024.