Professor Phil Scraton presents the first Eleanor Rathbone Social Justice Public Lecture of 2017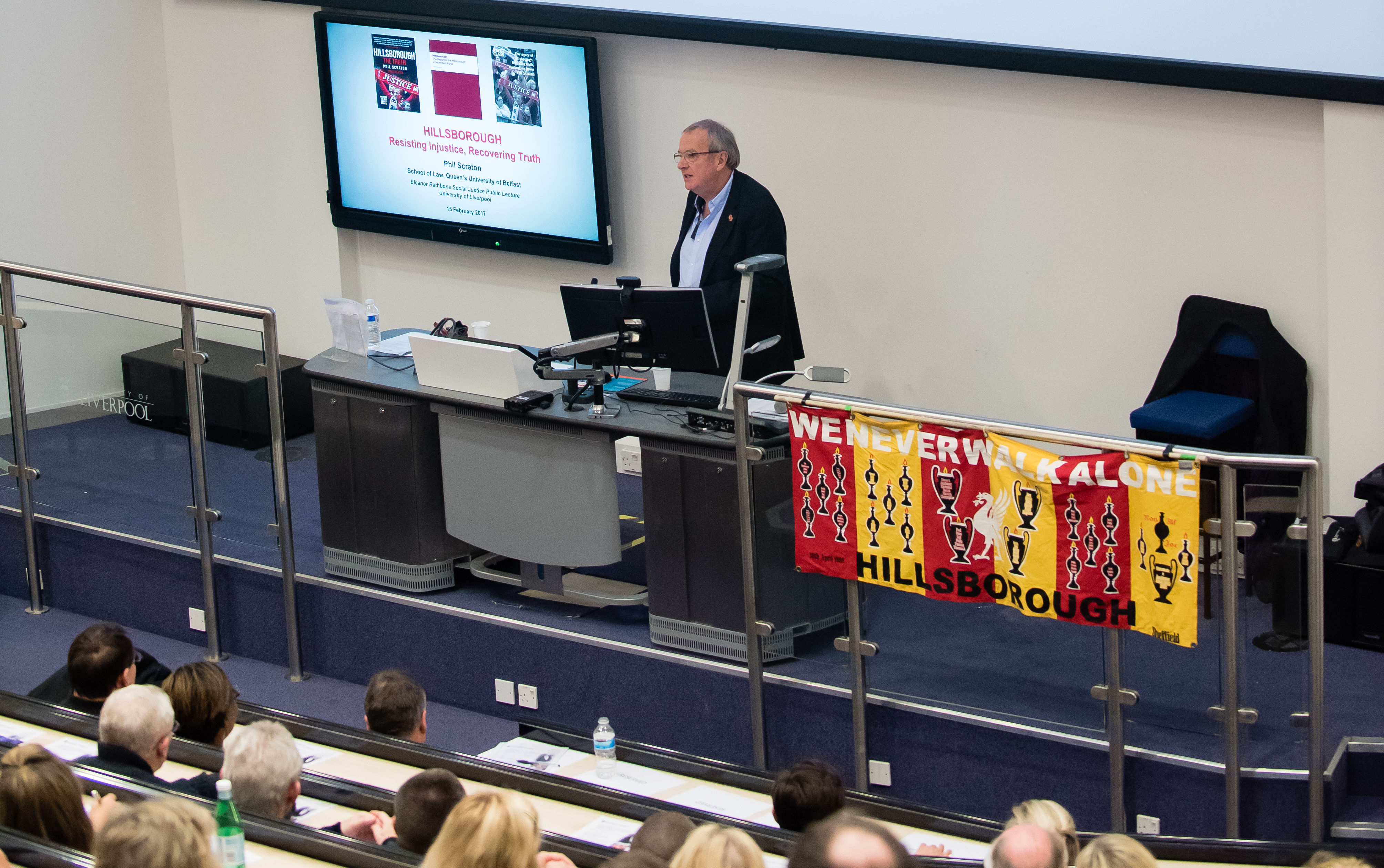 For a decade, the Department of Sociology, Social Policy and Criminology, within the School of Law and Social Justice, has hosted an annual series of Eleanor Rathbone Social Justice Public Lectures. The lectures are presented by people who have made/are making distinctive contributions to the advancement of social justice and they are typically attended by a wide cross section of people both from within and outwith the University. On Wednesday February 15 Professor Phil Scraton presented the latest Eleanor Rathbone lecture to almost 500 people. Phil's presentation entitled, 'Hillsborough: Resisting Injustice, Recovering Truth', addressed his long-term research project that has extended over 27 years. Introducing the lecture, Professor Barry Goldson commented: 'Phil's work has been and remains extraordinary. At the outset he went in search of truth and, once he found it, he put it to work in the quest for justice. The project epitomizes critical analysis and interventionist social science at its very best'.
Listen to the full lecture.
---
The next lecture in the 2017 series will be presented by Aditya Chakrabortty, The Guardian's Senior Economics Commentator, on Wednesday April 26, 17.00-19.00 hrs in the Hearnshaw Lecture Theatre, Eleanor Rathbone Building. Aditya's lecture is entitled: – 'The Defining Down of Britain: How an entire country was made to work for the enrichment of a small elite in London'.
All are welcome and you can book your tickets on our events page.