Dates: 5 August - 20 September 2021
All events will take place online, on either Zoom or Kumospace, and we ask all participants to follow our code of conduct. Please also refer to our guidance on accessibility for the platforms and websites used for these sessions.
These activities are designed for us to get to know each other in a relaxed, informal setting. So please keep your camera on if possible, and we very much welcome the involvement of any children and pets who want to join the call with you.
Registration via Eventbrite is essential and bookings will open shortly.
| | | | |
| --- | --- | --- | --- |
| Date and time | Activity | Platform | Register |
| 5 August: 3-4pm | Virtual Coffee | Kumospace | |
| 11 August: 1-2pm | Sustainable Art Show | Zoom | |
| 17 August: 3-4pm | Online Pictionary | Zoom | |
| 23 August: 2-3pm | Supermarket Sweep | Zoom | |
| 3 September: 7-8pm | Virtual Movie Night | Zoom and Kumospace | |
| 8 September: 6-7pm | Pub Quiz | Kumospace | |
| 17 September: 5-6pm | Codenames Game | Kumospace | |
| 20 September: 1-2pm | Speed networking | Zoom | |
Detailed descriptions of the above events are below.
NPDC Virtual Coffee - 5 August: 3-4pm
Hosted on Kumospace
We are delighted to host the first networking event in the lead up to NPDC21. Join us for a virtual coffee session from 3pm and meet some of the attendees of the upcoming conference as well as members of the organising committee. This event will be hosted on Kumospace, which allows you chat to others over video but while moving an avatar around a virtual space. It better replicates a real-life coffee break at a conference, allowing you to move between different groups and have small-group conversations. You will have to bring your own hot beverages, but there will be a prize for the best mug!
Since it's the summer holiday, there will also be a kids "scavenger hunt" activity if you approach the host at the door (their avatar has a star badge). Though, parents/guardians please be aware the room is not moderated, so children should be supervised at all times.
Signing up for Kumospace takes 30 seconds and just requires your name and email address. For those unfamiliar with Kumospace we have put together a quick guide on how to register and use it. We hope you can join us for this afternoon of networking and getting to know some of the attendees of the conference. See you soon!
Sustainable Art Show - 11 August: 1-2pm
Hosted on Zoom
In the last year a lot of people have turned to art as a way to express themselves and be creative at home. This event is a craft-along. We'll give you 30 minutes to create a piece of art by using things you'd usually throw away or recycle (think toilet rolls, egg-cartons, bottle top lids) and any art supplies you have. (If you're stuck for inspiration, try some of these ideas. Whether it's a Picasso or a Piccas-NO, show us what you'd done and maybe even win a prize in our virtual art show! Children are welcome to join in the fun too. We'll share our creations to the group and showcase our favourites on Twitter (with your permission). There will be prizes available!
We'll also welcome people to share any arts and crafts projects you've completed over the past year. Whether it is a portrait or pottery, crochet or candle-making, we'd love to see what you've been up to!
Online Pictionary - 17 August: 3-4pm
Hosted on Zoom
Sometimes things get lost in translation, and that's half the fun! We will be playing an online party-game "Gartic Telephone", which is a mix of Pictionary and Telephone. Players will join on Zoom and then be provided with a unique URL to play the game in small groups. Players will alternate drawing and guessing until we reach the last turn, and discover whether we've all been drawing the same thing, or whether we've been drawing at cross purposes! The first person might start drawing a hamburger, but the last person may have been drawing an armchair with a cow on it: crazier things have happened… So, get those trackpads and mouses at the ready and be prepared to have a laugh! This will be a great way of informally networking with attendees of the conference and to have a bit of fun. We will be offering prizes for the funniest misunderstandings in the form of two £10 Love 2 Shop Vouchers.
Access the Guide for playing Gartic Telephone online.
Supermarket Sweep: Household Edition - 23 August: 2-3pm
Hosted on zoom
We never thought we'd live in a time that a weekly trip to the supermarket (or home delivery) was the highlight of our week! So why not re-create the supermarket experience at home? Based on the classic British television show, we'll be challenging you to get out from behind your desk and to gather up common household items from different categories. The fastest person back wins!
We are especially encouraging children to get involved and show the adults just how speedy they can be! We'll also be playing our version of the Logo game and memory games. There will be prizes for the winners.
We'll also be asking you to choose one item that represents your experience as a postdoc and/or of lockdown, and to share why? At a time when we've relied on technology to work, treats to keep us motivated, and tracksuits to keep us comfy: what items have you relied on?
Virtual Movie Night - 3 September: 7-8pm
Hosted on Zoom and Kumospace
Let's face it, we've spent a lot of the past year, on our sofas watching the telly! But we've missed having the communal experience of going to the cinema or watching a movie with friends. We're inviting you to our virtual movie night, bring your own popcorn and drinks!
We'll be watching Nowhere Boy (dir. Sam Taylor Wood, 2009), a film about John Lennon's teenage years and meeting George and Paul before forming the Beatles. Filmed and set in Liverpool, it's like a virtual visit to learn the history of one of the city's icons! We'll be having a live Watch Along on Twitter with the conference hashtag #NPDC21Movie from 5pm.
Then join us on Zoom at 7pm for a talk by historian of The Beatles, Dr Marcus Collins (Loughborough University). We'll then move onto Kumospace, a virtual networking space for a more informal chat about the film and a quiz (see our Kumospace guide). There will be prizes to be won!
The film can be viewed via this link on Box of Broadcasts, an archive of recorded live British TV, which you can access using your university log-in. If you search "Nowhere Boy" and "Sam Taylor Wood" (the director) it's the top result. It is also included with a subscription to Amazon Prime Video.
Pub Quiz - 8 September: 6-7pm
Hosted on Kumospace
The year 2020 was THE year of the virtual quiz, we all did so, so, so many! Let's keep our brains ticking over and come along and join us for a good ol' virtual quiz for old times' sake.
We will be hosting this event on kumospace where you can go to the bar for a drink, so it actually will feel like you're actually at a pub quiz! Come along as a team or individuals and we will put teams together and get ready for an hour of quizzing with prizes to be won. The category will be general knowledge (no, not your research specialism!) so get revising…
Codenames Game - 17 September: 5-6pm
Hosted on Kumospace
For postdocs used to describing their research in lots of precise terminology comes the ultimate challenge. In this describing game, brevity is key. From a grid of 25 words, the spymaster must use all their cunning to describe a set of random words using just one 'codename' for their team to guess. What word might link together "screen", "indoors" and "pants" (oh yeah, "pandemic").
You'll have to use all your wits, as you'll be pitted against a rival team to identify all "your" codenames first. And beware, you don't want to accidentally alert the "assassin" and end the game entirely.
This family-favourite game will take place over Zoom, where we'll explain the rules of Codenames. Each team will then be given a unique URL to play in small groups on their browsers.
Visit our Codenames guide.
Speed Networking - 20 September:1-2pm
Hosted on Zoom
One of the best parts of a conference is the chance to meet up with old friends or meet new people. This networking event will be an opportunity to get to know other postdocs, to make new connections and renew old ones before NPDC takes place at the end of the week!
In this lightly facilitated networking sessions, we'll be putting people into small groups to meet people outside of their university or research field. At the end we'll be asking you to make posters using MURAL to represent your overlapping research interests and collective experiences as postdocs from across the UK.
So, feel free to include your research areas, your hobbies, your interests, favourite food on a bad day, pet peeves, what postdocs have in common, anything which represents your group. After the posters, feel free to hang around and chat more informally and we will open up Kumospace to keep conversations going for a further 30 minutes.
Think before printing
Where possible, please consider the environment before printing any of the materials from these sessions. Join the campaign at http://thinkBeforePrinting.org
Did you know?...The Guinness Book of Records holds Liverpool as The Capital of Pop with more Liverpool artists hitting Nº1 than any other town or city.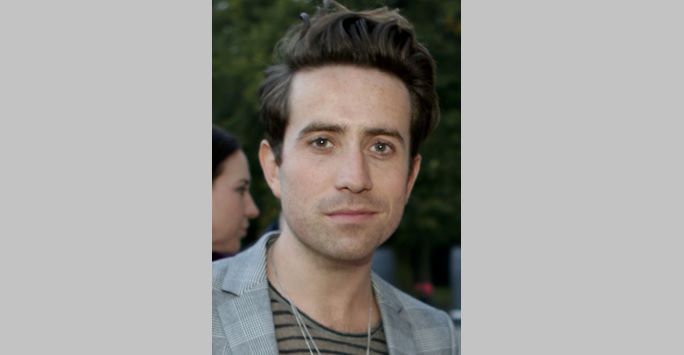 Nick Grimshaw
Nick Grimshaw graduated from the University of Liverpool in 2005 with a DiPHE in Communications and Media studies. The radio presenter is best known for hosting a variety of BBC radio 1 shows such as The Radio 1 Breakfast Show and Drivetime. He has also presented TV shows such as T4 and The Album Chart Show and was even a judge on The X factor.
Back to: Researcher Hub