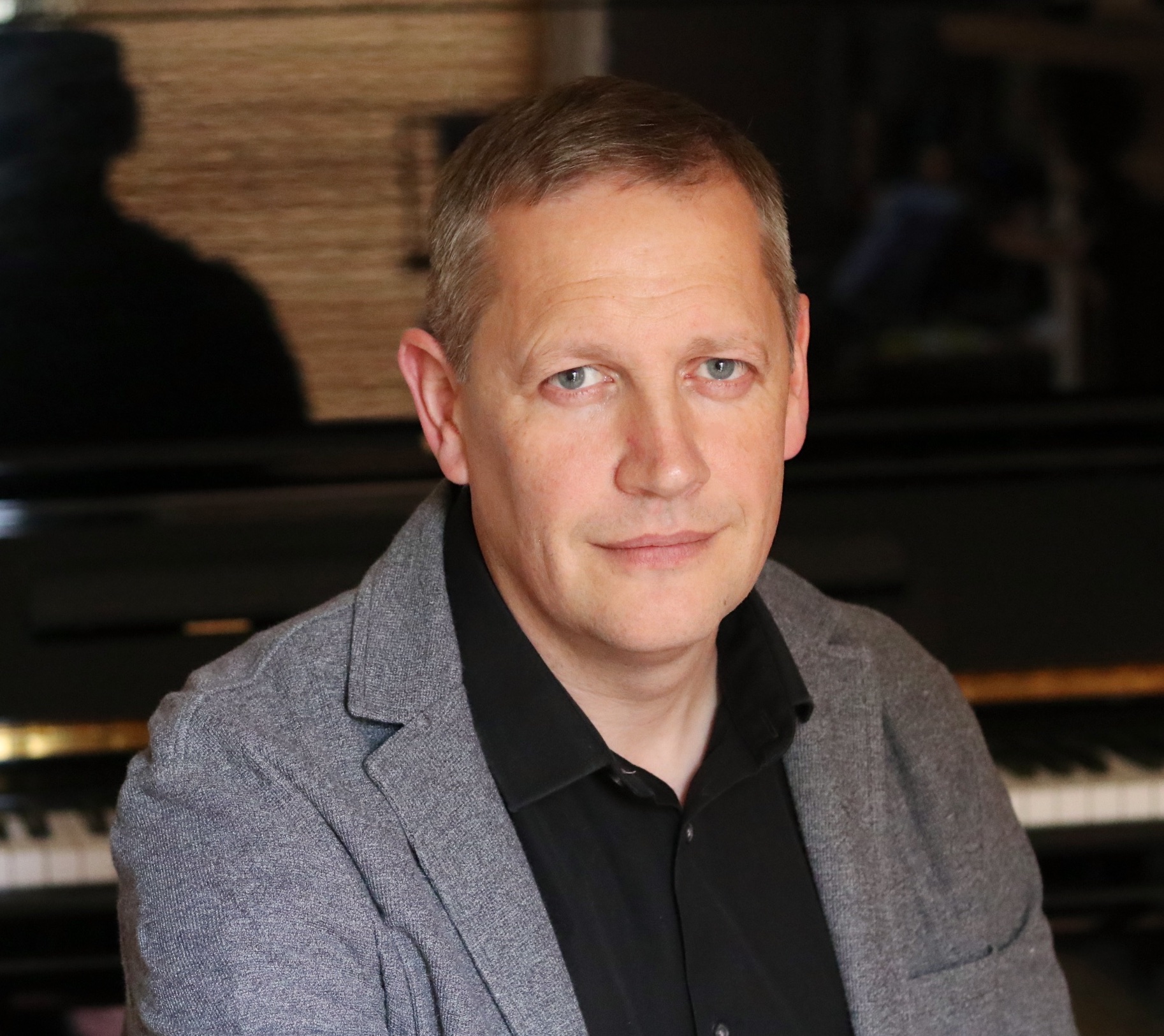 Professor
Matthew
Fairclough
BA (Hons), MMus
Director of Music Technology and Deputy Head of Music
Music
About
Personal Statement
Matthew Fairclough is a composer, sound designer and performer of music with live electronics. He is the Director of Music Technology at Liverpool and the Deputy Head of Music. He lectures on the many creative applications of Music Technology in both Popular and Classical music. His research is focused on composition for acoustic instruments, often working with real-time electronic processing and interactive visual media. His most recent works explore the control and generation of electronic sound, video and computer graphics using continuously varying data taken in real-time from an instrumentalist's performance (pitch/amplitude/timbre/timing). In 2014 Matthew founded Open Circuit Festival, a programme of new music, sonic arts and audio-visual media, which runs annually at the University of Liverpool. He regularly collaborates with high profile performers, composers and organisations. These have included performers such as Joanna MacGregor, Andy Sheppard, Joby Burgess, John Kenny and Oliver Coates, and the composers Jonathan Harvey and Luciano Berio. He has collaborated as a sound designer with many ensembles, orchestras and arts organisations including Britten Sinfonia, Psappha, Ensemble 10/10, Smith Quartet, London Sinfonietta, SoundUK and Sound Intermedia. Since 2015-2019, Matthew has performed live film scores and presented multimedia courses at Dartington International Summer School - teaching alongside with Kathy Hinde, Sarah Angliss and the Dead Rat Orchestra.

In 2020, Matthew travelled to Russia for the premiere of his latest work 'Transient Response', scored for solo Xylosynth and Orchestra, which was performed by Joby Burgess and the Ural Philharmonic Orchestra.

Matthew has enjoyed a long collaboration with percussionist Joby Burgess and mixed media artist Kathy Hinde through their trio Powerplant. Mathew's work with Joby was the subject of an Impact Case Study for REF2014. For many years many he has worked as a sound designer with concert pianist Professor Joanna MacGregor. This work has resulted in many CD recordings, concerts and international tours and multimedia performances. Matthew has enjoyed productive collaborations with many artists, most recently with the composer and singer Dr Laura Bowler, assisting her in the design of real-time electronics system for her compositions and performances. To date these works have been performed in Aldeburgh, Manchester, London, Huddersfield International Festival, Canada and Brazil.

As a sound engineer and designer Matthew has engineered many large-scale live sound events and recorded, mixed and mastered many commercial CD and online music releases, including Joanna MacGregor's Play album which was nominated for a Mercury Prize.

Matthew supervises composition PhD students who specialise in areas such as contemporary acoustic music, mixed music (instruments and electronics), live electronics and multimedia composition. He welcomes informal enquiries from prospective MRes and PhD students interested in any form of new or experimental music, acoustic or electronic.