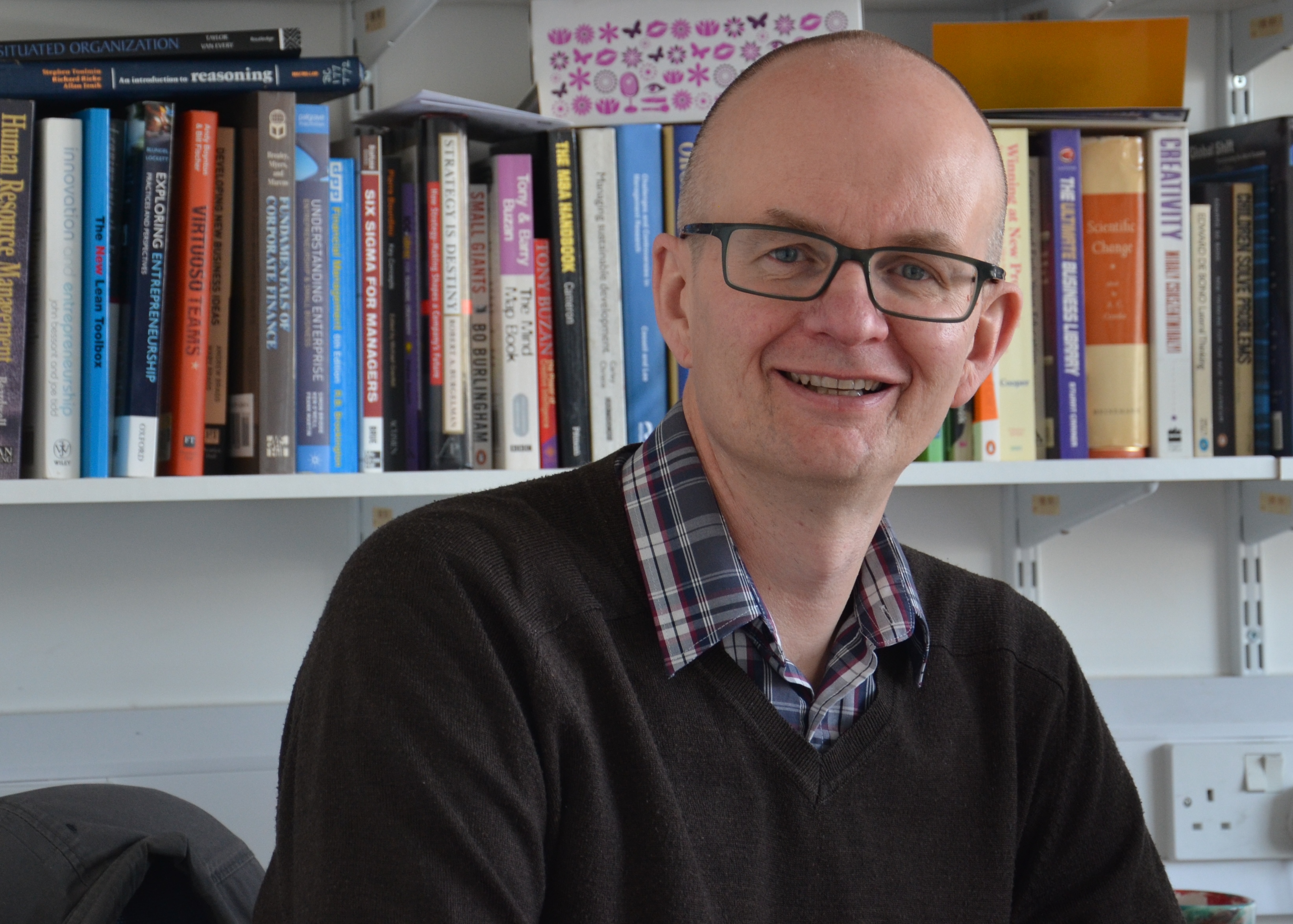 Dr
Paul
Ellwood
BSc, MBA, PhD (Chemistry), PhD (Management Studies)
Senior Lecturer in Management
Strategy, IB and Entrepreneurship
Biography
Personal Statement
My professional life has been dominated by an interest in science-based innovation. Having been originally educated in the natural sciences (culminating in a PhD in what would today be called nanotechnology), I spent 20 years trying to do innovation in industry and since 2009 trying to study innovation at a Business School (including completion of a second PhD in Management Research).

As you might expect from a career that has seen me cross from private business to business schools, I have a keen interest in the relationship between management practice and management research. In order to further pursue these interests I joined (from the University of Leeds) the DBA team at Liverpool as a Senior Lecturer in July 2013.

My practice of innovation has included time spent within industrial R&D, at Director-level positions in fine chemical manufacturing companies, undertaking policy development for a UK Regional Development Agency and running my own management consultancy practice.

My current research of innovation is focussed on technology transfer involving university scientific research.

---