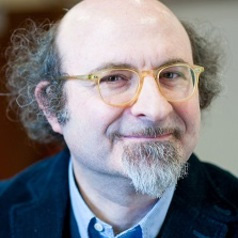 Professor
Gaetano
Pentassuglia
Juris Dr, PhD
Honorary Senior Fellow
Law
About
Personal Statement
Gaetano is currently Full Professor of International Law at Liverpool John Moores University, having previously taught for nearly 16 years at Liverpool University.

He also has an honorary appointment as Honorary Senior Fellow at the University of Liverpool.

He was a member of Senate (2017-2020) and served as School of Law and Social Justice (Level 2) Director of Postgraduate Research, among many other roles in previous years.

He was formerly an Adjunct Professor at Munich University, a Guest Professor at the University of Lund Raoul Wallenberg Institute of Human Rights and Humanitarian Law, and a Senior Research Fellow at the European Centre for Minority Issues. He has been a post-doctoral Marie Curie Fellow in Law, a Visiting Research Scholar at the University of Michigan Law School, a Visiting Fellow at the Max Planck Institute for Public Comparative Law and International Law in Heidelberg, and a Visiting Researcher at the University of Lapland.

Since joining Liverpool University in 2005 he was awarded a Fernand Braudel Senior Fellowship at the European University Institute, and taught as a visiting professor at the University of Toronto, University of Palermo, Academy of European Law, EUI, and University of Deusto, among other institutions.

Prof Pentassuglia specializes in public international law and international human rights law, particularly the rights of minorities and indigenous peoples and wider matters of group accommodation and self-determination. He has authored approximately fifty publications, including four monographs, four edited collections, one multi-authored guide and several articles in prestigious legal journals. His latest work includes a major collection of essays on 'Ethno-Cultural Diversity and Human Rights: Challenges and Critiques' published by Martinus Nijhoff in 2018.

He is co-editor of the International Journal on Minority and Group Rights (Brill/Martinus Nijhoff) and serves on the scientific advisory boards of Europa Ethnica (University of Vienna) and a new Brill series on Human Rights and Identity.
Prizes or Honours
Visiting Professor, University of Deusto, Bilbao, Spain (University of Deusto, Bilbao, Spain, 2016)
Visiting Professor, University of Milano-Bicocca (University of Milano-Bicocca, 2011)
Visiting Professor, Academy of European Law, European University Institute (Academy of European Law, European University Institute, Florence, 2011)
Selected for inclusion in Who's Who in the World, 2011 (Marquis Who's Who in the World (2011), 2010)
Senior Fellow (European Centre for Minority Issues, Germany, 2010)
Visiting Professor in International Human Rights Law (University of Toronto Faculty of Law, 2009)
Visiting Professor, University of Palermo Law School (University of Palermo Faculty of Law, 2009)
Visiting Professor, University of Palermo Law School (University of Palermo Law School, 2008)
Funded Fellowships
Santander Travel Grant (University of Liverpool, 2015)
European Commission Erasmus Staff Mobility Grant (European Commission, 2015)
European Commission Erasmus Staff Mobility Grant (European Commission, 2014 - 2041)
Fernand Braudel Senior Fellowship (European University Institute, Department of Law, Italy, 2010)
Research Development Fund Grant Holder (2005 - present)
Research Fellowship, Max Planck Institute, Heidelberg (Max Planck Institute for Comparative Public Law and International Law, 2002 - 2003)
Post-doctoral Marie Curie Fellowship in Law (European Commission, 2001 - 2002)
Post-doctoral Marie Curie Fellowship in Law (European Commission, 1999)
Research Scholarship (University of Michigan Law School, Ann Arbor, 1998)
Visiting Scholarship (Grant) (Ministry for Foreign Affairs of Italy, Rome, 1997 - 1998)