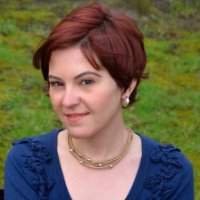 Dr
Firat
Cengiz
PhD, LL.M.
Senior Lecturer in Law
Law
About
Personal Statement
I am senior lecturer in law and a Marie Curie fellow at Liverpool Law School. Before joining Liverpool University, I was assistant professor at Tilburg University (the Netherlands) and a Max Weber Fellow at the European University Institute (Florence, Italy). I have a PhD and a masters degree in law (distinction) both awarded by the University of East Anglia (Norwich). My PhD degree studies were funded by the prestigious Overseas Research Award Scheme of the UK government. During my PhD, I was also a visiting scholar at the Georgetown University Law Center (Washington, D.C.).

My research interests cover different areas of European governance, including multi-level and network governance, competition policy, Union enlargement conditionality and Europeanisation, and most recently, gender equality. My recent publications include 'Antitrust Federalism in the EU and the US' (Routledge, 2012, paperback in 2013) and 'Turkey and the European Union: Facing New Challenges and Opportunities' (co-edited with Lars Hoffmann, Routledge, 2014). I am currently the principal investigator of the research project, 'Anchoring the Consumer: Legitimacy and Accountability in Competition Law', which is funded by a European Union Marie Curie Grant. The project looks into the legitimacy of European Union multi-level governance in the context of competition policy. Also, I have provided consultation to European Parliament on the subject of gender budgeting (with Fiona Beveridge). I welcome supervision requests from undergraduate, graduate and research students who are interested in researching these and other neighbouring areas.

I have a flexible research-led teaching approach that is cultivated by my multi-cultural teaching experiences in different European countries. My teaching experience covers both undergraduate and graduate levels, small and large groups and different subjects including competition law and economics, European Union institutions and governance and law and economics in general. I have particularly enjoyed teaching the interdisciplinary 'Law and Economics' module in Liverpool which has been very popular among third year students.
---