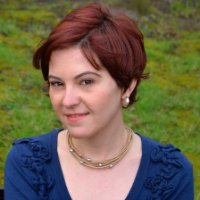 Dr
Firat
Cengiz
PhD, LL.M.
Senior Lecturer in Law
Law
About
Personal Statement
I am senior lecturer in law at Liverpool Law School. Before joining Liverpool University, I was assistant professor at Tilburg University (the Netherlands) and a Max Weber Fellow at the European University Institute (Florence, Italy). I have a PhD and a masters degree in law (distinction) both awarded by the University of East Anglia (Norwich). My PhD degree studies were funded by the prestigious Overseas Research Award Scheme of the UK government. During my PhD, I was also a visiting scholar at the Georgetown University Law Center (Washington, D.C.). Between 2015-19 I held a prestigious and competitive EU Marie Curie grant which I used to investigate citizenship and participation in EU competition policy.

Recently I have been spending my days thinking about questions of citizenship and equality in capitalist democracies. I write and publish research, among others, on questions of democracy in the EU, competition policy and citizenship in the EU and the US, gender equality and Turkey -EU relations particularly from a Kurdish human rights perspective. I teach, among others, EU law, law and economics, competition law and law and gender.