We offer support to our PhD fellows, as well as to researchers from the University of Liverpool and LSTM involved in overseas research at partner institutions. Our valued collaborators include:
The Malawi Liverpool Wellcome Programme (MLW) was established in 1995 to address regional health challenges in Malawi. MLW operates under a Memorandum of Understanding between Kumuzu University of Health Sciences in Blantyre, the University of Liverpool, and Liverpool School of Tropical Medicine. All partners have a long history of scientific collaboration and therefore MLW is closely linked with the Centre and our PhD Programme.
The University of Liverpool has a long-term collaboration with ILRI, with a number of University staff based there full time undertaking joint applied research in several areas of One Health.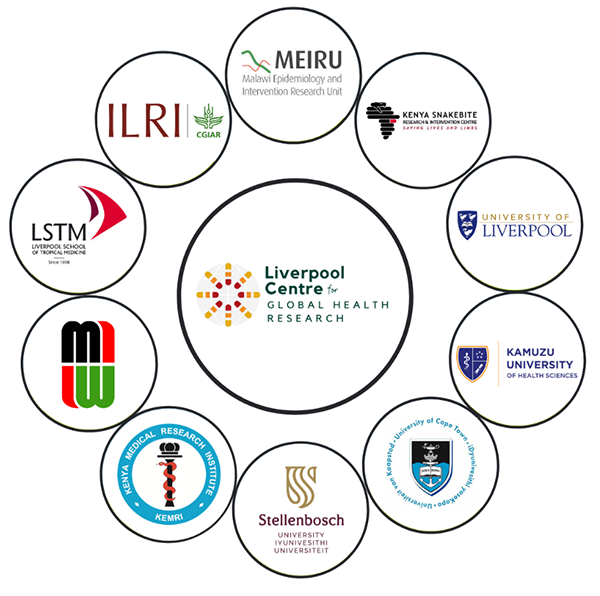 Back to: Institute of Infection, Veterinary and Ecological Sciences