Originally established in 1993, BCCIL is the longest running climate change experiment globally. The facility is located on privately-owned species-rich calcareous grassland on the outskirts of Buxton, Derbyshire, UK. Experimental treatments have now been applied continuously to limestone grassland for 30 years.
Regular surveys of the vegetation have made a major contribution to our understanding of how plants respond to, and can resist, climate changes. The experiment is recognised as a globally important resource for our understanding of climate impacts on plants and soil microbes and fauna.
The climate that the grassland experiences is manipulated experimentally to evaluate the impact of three different treatments:
Elevated winter temperatures (ambient temperature +3° C November to May)
Controlled summer drought (no rain July/August)
Supplemented summer rainfall (ambient rain +20% June to September).
Temperature and soil moisture are logged continuously, with all plots subjected to simulated sheep grazing in October.
Each block contains three spare plots allowing new experiments to be introduced. These additional experiments have investigated how climate shapes the success of invasive species, transplant experiments examining the effects of soil depth on plant fitness.
The BCCIL is a collaborative facility managed by a Steering Committee, chaired by Dr Raj Whitlock alongside Dr Karl Evans (University of Sheffield) and Professor Carly Stevens (Lancaster University).
Watch the Buxton Climate Change Impacts Lab feature on 8 out of 10 bats.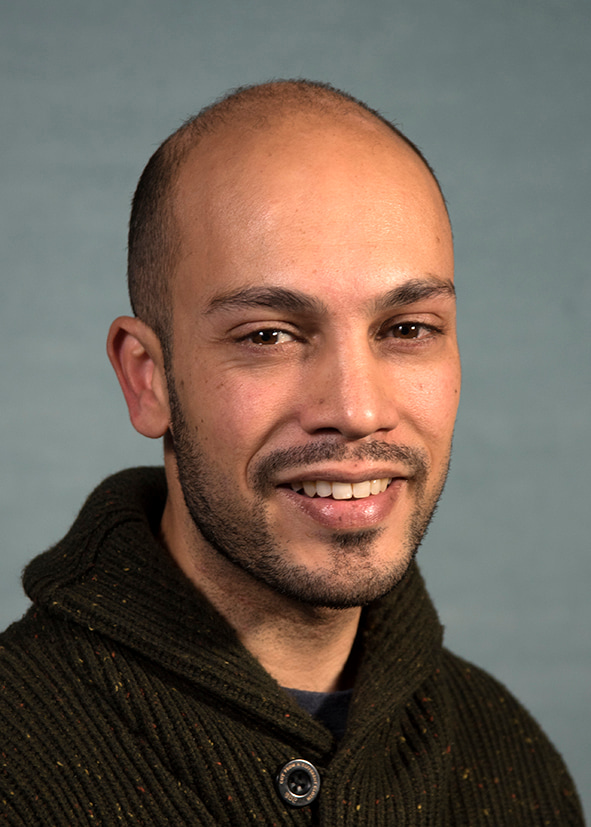 The unique long-term view that the Buxton experiment gives us is vital in understanding how climate change alters ecosystems, earth's vital life support systems.

Dr Raj Whitlock
Back to: Institute of Infection, Veterinary and Ecological Sciences