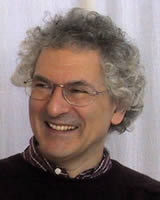 Prof
Marcus
Walsh
BPhil., MA Oxon., PhD Toronto, FEA, FHEA.
Emeritus Professor of English Literature and Honorary Senior Research Fellow
English
Research
Eighteenth-century British writers
I have written extensively on Jonathan Swift, William Collins, Thomas Gray, Samuel Johnson, Christopher Smart, Laurence Sterne, Edmond Malone, and others.


Textual studies
Textual theory and textual editing.
History of editing and scholarship, particularly of Shakespeare.
Book history.

Literary hermeneutics
In the older sense of the word, as Schleiermacher (for instance) would have understood it. I have long been interested in the history and theory of Biblical interpretation, of the interpretation of secular texts both 'literary' and non-'literary', and, more broadly, in the notion of a profession of interpretation. In general, my position has been that literary and other texts contain determinate (no doubt plural, but nevertheless determinate) meanings, which are capable of being ascertained from the words of the text itself (and not from the author's inevitably unascertainable state of mind). An author chooses as an intentional act to set down her or his meaning in a given form of words, which may be understood by readers who share the author's language, and are prepared to establish the narrowly-appropriate context which gives meaning to any verbal expression.
Research Collaborations
Dr Marion Thain
External
: University of Birmingham
Work on a project, and an edited volume contracted to a University publisher, on the printed lyric, including a jointly-written essay.