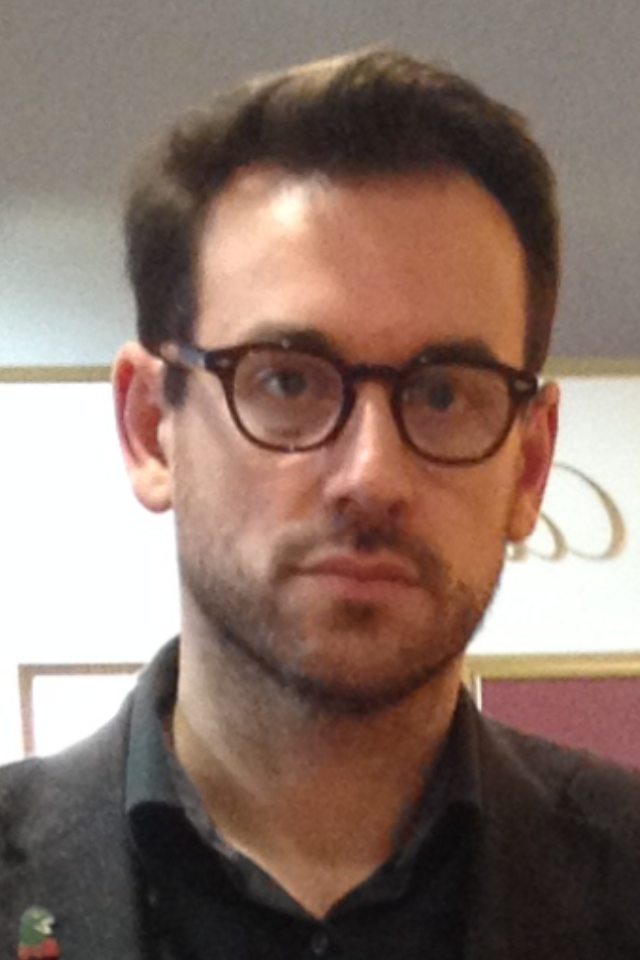 Dr
David
Hering
BA, MA, PhD, FHEA
Senior Lecturer in English Literature
English
About
Personal Statement
I am Senior Lecturer in English Literature and co-director of the Centre for New and International Writing. My research areas include form and aesthetics in the contemporary novel, contemporary literary/theoretical depictions of the spectral, literature and cinema, and literature and popular music. I lead Illustrating Futures, a collaboration with Comics Youth and Tate, which addresses the use of comics and graphic novels in the treatment of mental health in young people. I am author of David Foster Wallace: Fiction and Form (2016) and editor of Consider David Foster Wallace (2010), and in 2013-14 I was the recipient of an Andrew W. Mellon Research Fellowship at the Harry Ransom Centre, University of Texas at Austin, for the purposes of researching Wallace's archive. I am currently working on a new book about haunting in contemporary theory and culture.

I also write fiction, and my debut novel Zealandia was shortlisted for the 2019 Fitzcarraldo Editions Novel Prize and the 2020 Northern Book Prize. My writing has appeared in, among other publications, The New York Review of Books, The Point, The Los Angeles Review of Books, Guernica and The London Magazine. I have been invited to speak about my research at institutions including New York University, The Royal Melbourne Institute of Technology, Ca' Foscari University of Venice, University of Oxford, Trinity College Dublin, University of York and University of Birmingham. I'm also a regular attendee of the UK meetings of the Post45 group.

I would welcome proposals for doctoral supervision in the following areas: contemporary fiction and theory; affect theory, haunting and ghosts (not Gothic studies); literature and the animal/nonhuman; literature and cinema; literature and visual art; literature and popular music.

Prizes or Honours
Shortlisted, 2019 Fitzcarraldo Editions Novel Prize (Fitzcarraldo Editions, 2019)
School of the Arts Research Development and Impact Fund Award for 'Illustrating Futures' collaboration (University of Liverpool, 2017)
Santander Travel Grant (Santander, 2017)
Knowledge Exchange Voucher, Illustrating Futures collaboration (University of Liverpool, 2017)
School of the Arts Research Development Initiative Fund Award (University of Liverpool, 2012)
British Association of American Studies Research Travel Grant (British Association of American Studies, 2011)