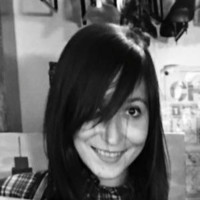 Dr
Elena
Musi
PhD
Senior Lecturer
Communication and Media
About
Personal Statement
Elena Musi is a Senior Lecturer in Communication and Media. Her expertise lies at the interface between theoretical and Applied Linguistics, Communication Studies and Artificial Intelligence. Before joining the University of Liverpool, Elena worked as the Language Engineer for Alexa in Italian in the Amazon Alexa Applied Modelling and Data Science team (Cambridge, Mass.). She arrived to Amazon Alexa after having completed a Ph.D in Linguistics and Argumentation at the Università della Svizzera italiana and having been a postdoctoral fellow at the Center for Computational Learning Systems at Columbia University and at the Laboratory for the Study of Applied Language Technology and Society at Rutgers University. During her postdoc she conducted research in the innovative area of Argumentation Mining, aimed at automatically retrieve arguments in support of opinions/sentiments spread on the web on a variety of matters of private and public interest. She has been awarded both an early-postdoc grant (funded by the Swiss National Science Foundation) and an advanced one (funded both by the SNSF and the COGITO foundation).

Elena investigates social and interactional meaning combining analyses grounded in linguistic theory with empirical validations through computational models with a particular emphasis on Argumentation and Artificial Intelligence. She deals mainly with Digital Media. She is particularly interested in the changes brought about by user-generated comments (forums, tweets) in community building, stance negotiation, persuasion strategies and social influence, as well as in the development of linguistically informed technologies to detect them. Bridging her academic research and her industry experience, Elena's current research interweaves Artificial Intelligence and Communication Sciences with the broad aim of tracing back in a critical perspective debates about new technologies and their global impact, with particular focus on (mis)information and human-computer interaction.
Since at UoL Elena has been main PI of the following projects: Parli: an Encyclopaedia of Opinion, funding agency: Paul Hamlyn Foundation (£10,759.43); Speak, think, eat: leveraging conversational bots to foster healthy eating, funding agency: Wellcome Trust- Institutional Strategic Support Fund Interdisciplinary and Industry fund (£11,789); Being Alone Together: Developing Fake News Immunity funding agency: UKRI, Economic and Social Research Council (£ 210,000).
Elena is a member of the steering committee of ECA (European Conference Argumentation). She has also been/is a member of scientific committees of the Vals Asla Annual Conference, the ARGAGE Conference, the Workshop on Argumentation Mining, COLING and ACL conferences. She, moreover, is a reviewer for various International peer-reviewed journals (e.g. Argumentation, Studies in Communication Sciences, Journal of Historical Linguistics, Bulletin suisse de linguistique appliquée, Learning, Culture and Social Interaction; Journal for Internet Policy Review, Journal of Language and Politics). With the broad aim of advancing AI for social good, Elena is currently involved in a variety of knowledge transfer events with communication gatekeepers and policy makers ranging from Public Health England to the WHO.